Resveratrol with Piperine
Metabolic Maintenance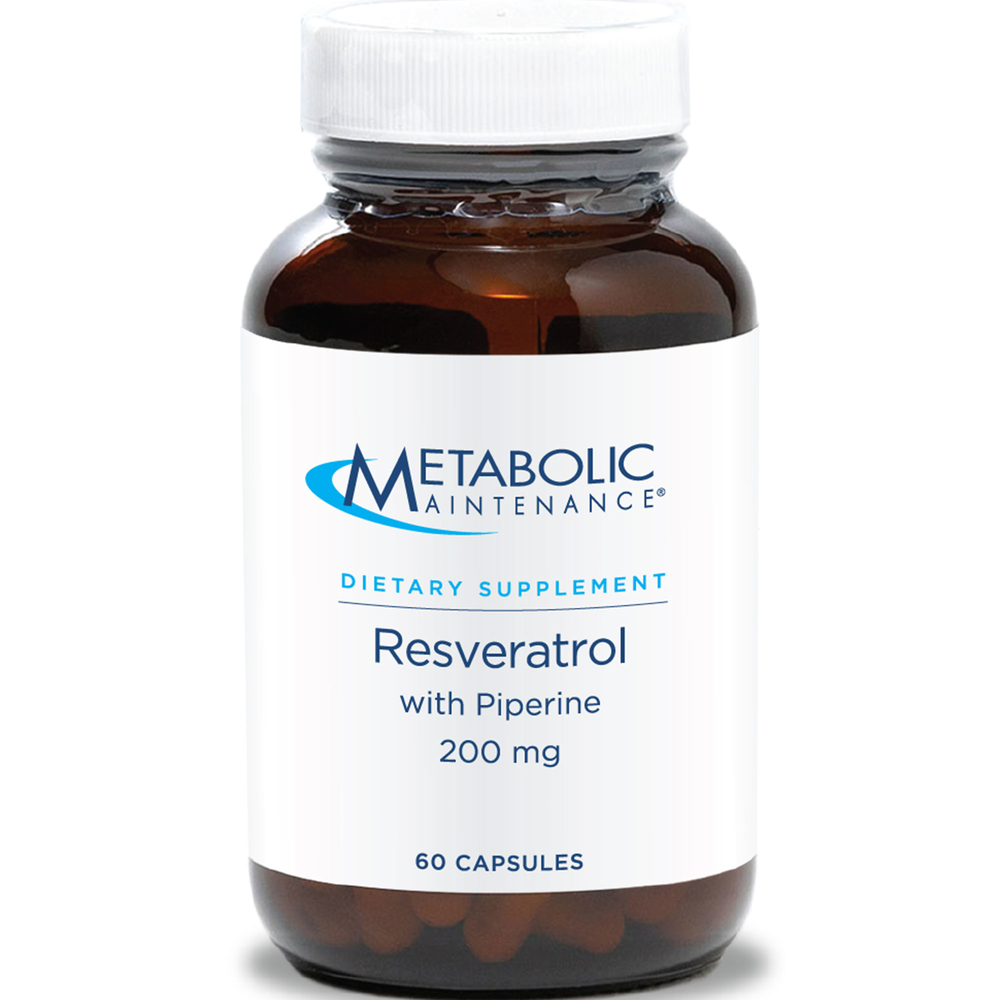 SKU: ME3-00314
Resveratrol w/ Piperine
-Resveratrol is one of todays most touted natural compounds for human health.
A powerful antioxidant that supports cardiovascular health, its also been
shown to help support healthy platelet function and maintain healthy
arachidonic acid metabolism. Poor bioavailability and rapid metabolism of
Reservatrol have been barriers to realizing the potential health benefits—until
now. Based on recent scientific studies, weve combined Resveratrol with
piperine to significantly enhance absorption. Our formula contains the same
Resveratrol and piperine ratio used in the study!
Take one (1) capsule daily with a meal as a dietary supplement, or as directed by a Doctor.
Serving Size: 1 Capsule
Amount Per Serving:
Resveratrol ...200mg
(from 400mg Polygonum cuspidatumroot extract standardized to 50% resveratrol)
Piperine ...20mg
(from Black Pepper, Piper nigrum, Fruit extract standarized to 95% Piperine)
Other Ingredients: Vegetarian cellulose capsule.
No excepients, preservatives, binders, or fillers. Nothing but pure active
ingredients.
*This statement has not been evaluated by the Food and Drug Administration.
This product is not intended to diagnose, treat, cure or prevent any diseases.