Primadophilus® Reuteri Pearls Probiotics
Nature's Way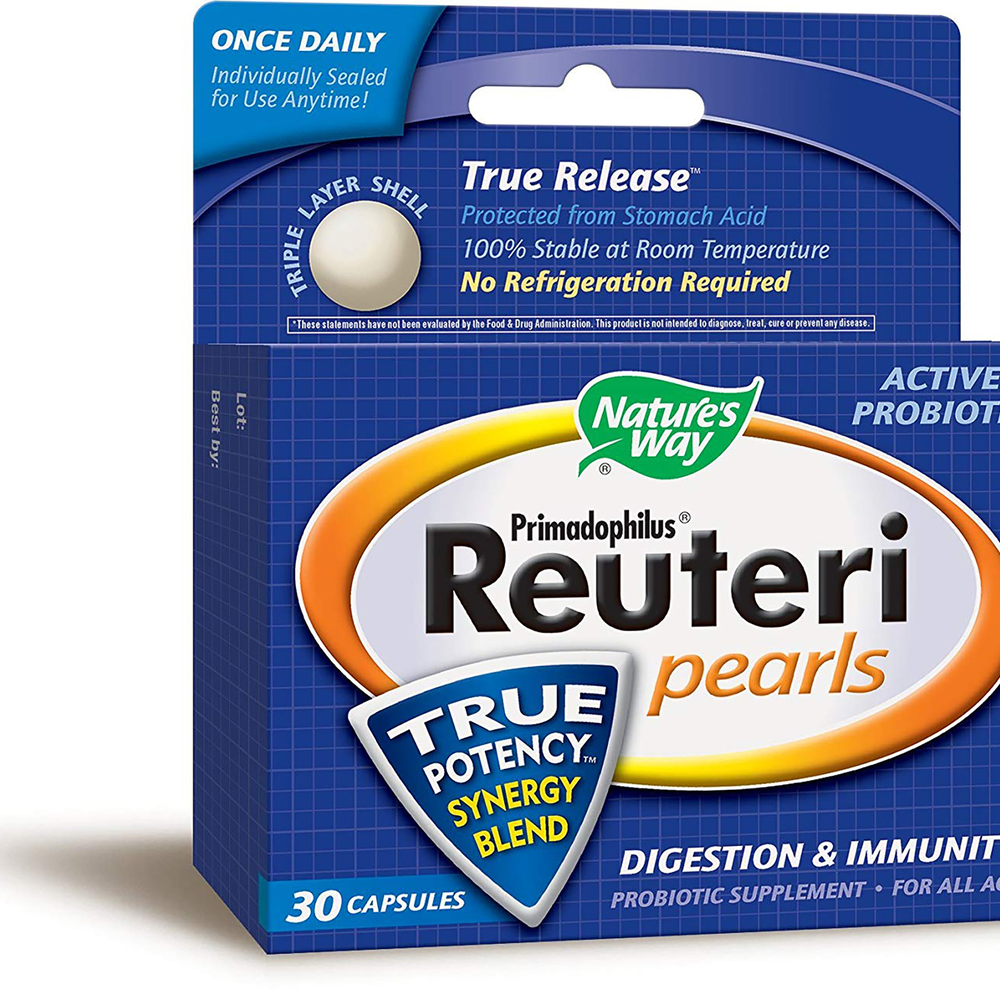 SKU: NW-15752
Product Description
Patented probiotic strain for healthy digestive flora
100% stable at room temperature-no refrigeration required
Trademarked True Release delivery system ensures survival through stomach acid for maximum delivery into the intestinal tract
For improved digestive health, try Primadophilus Reuteri Pearls from Nature's Way! These once-daily pearls feature a proprietary probiotic blend of 1 billion CFU in a triple-layer shell for survival through stomach acid, ensuring maximum delivery into the intestinal tract. Each pearl is 100% stable at room temperature and does not require refrigeration. Primadophilus Reuteri Pearls are exclusively backed by trademarked True Guarantee—True Potency, True Release and True Identity—for a clinically proven, superior probiotic.
Suggested Use:
Take 1 softgel daily with or without food. Do not chew or crush. If taking any medications, consult a healthcare professional before use.
Serving Size: 1 Softgel
Amount Per Serving
Proprietary Probiotic Blend … 1 Billion CFU13 mg**
Lactobacillus acidophilus NCFM®
Bifidobacterium longum BB536
Lactobacillus rhamnosus Lr-32
Lactobacillus reuteri SD-5865
Other ingredients: Palm oil, fish gelatin (Tilapia), glycerin, soy lecithin, silica, pectin.
Contains: Milk, soy, and fish (Tilapia).
Warning:
Keep out of reach of children. Freshness & safety sealed for your protection. Each softgel is enclosed in an individually sealed blister. Do not use if any seal is broken, punctured or missing. Store in a cool, dry place. Refrigeration not required.