Rhodiola Capsules
Herb Pharm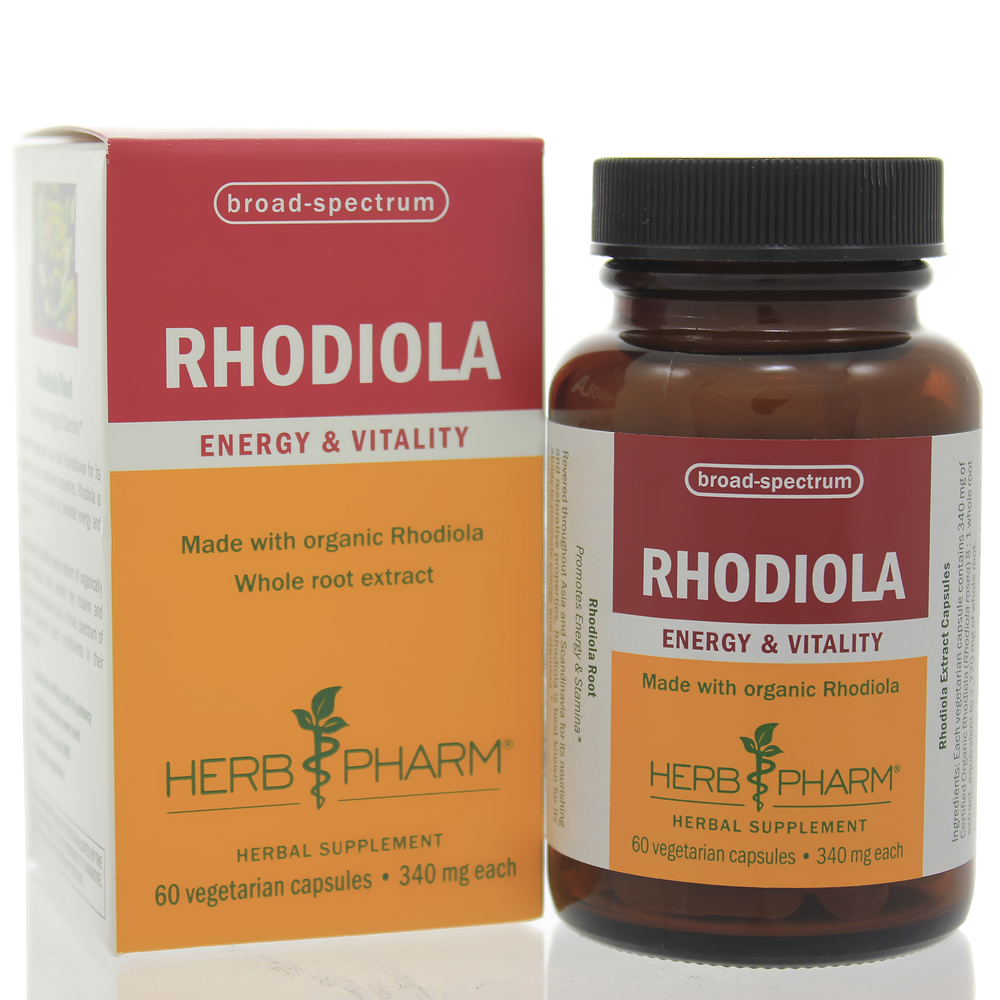 SKU: HE4-ERHODI60
Promotes Energy, Endurance and Stamina*
Revered for centuries throughout Asia and Scandinavia for its nourishing and restorative properties, Rhodiola is best known for its ability to promote physical energy, endurance and stamina.*
Herb Pharms Rhodiola is a broad-spectrum, purified water extract of organically grown roots delivering the key rosavin and salidroside compounds plus a range of related constituents in naturally-occuring ratios.
Take 1 capsule, 2 times per day with liquid.
Serving Size: 1 Capsule
Amount Per Serving:
Certified Organically Grown Rhodiola 8 : 1 whole root extract ... 340mg
(Rhodiola rosea)
Additional Ingredients: Vegetarian capsules are made from vegetable-derived polysaccharide (no gelatin).
Keep Out of the Reach of Children
*This statement has not been evaluated by the FDA. This product is not intended to diagnose, treat, cure or prevent any disease.