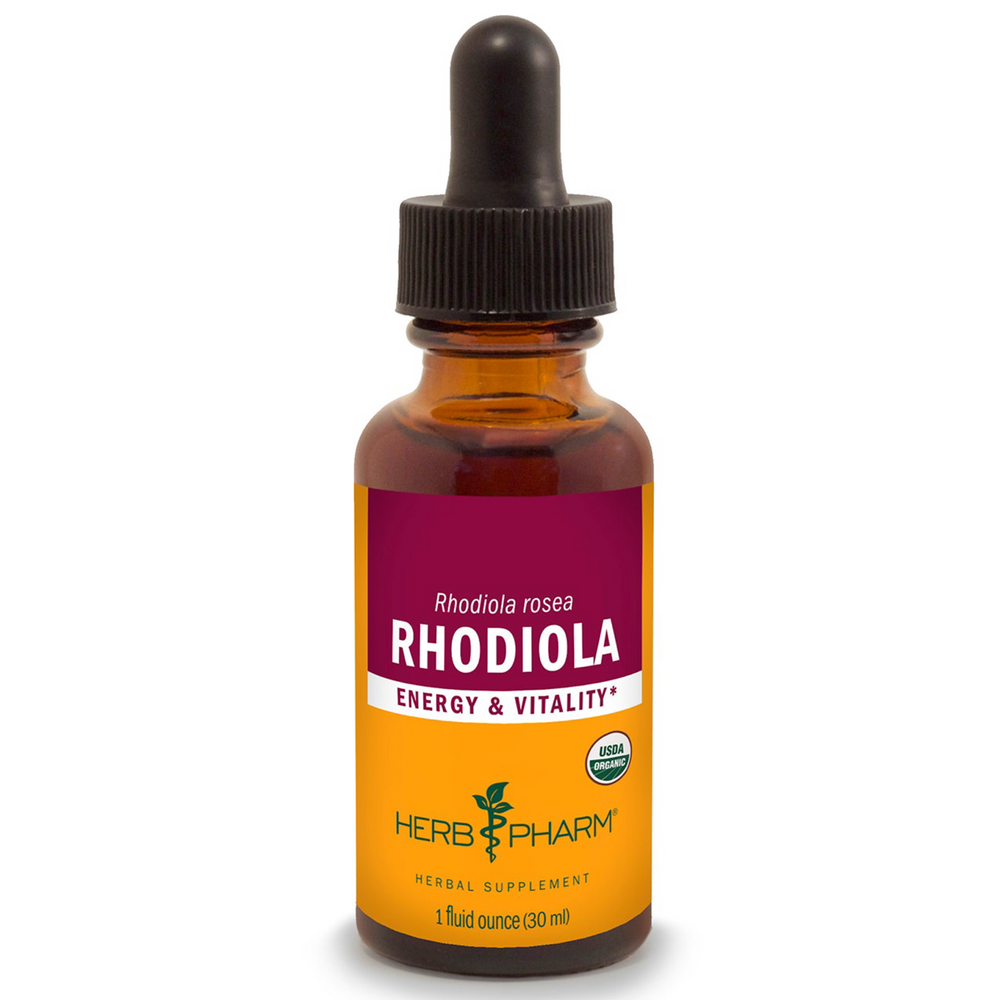 SKU: HE4-DRHODI01
Promotes Energy, Endurance and Stamina*
Herb Pharm prepares their Rhodiola Extract from the dried root of Rhodiola rosea plants which are Certified Organically Grown and/or Sustainably Wildcrafted in their natural habitat.
To assure optimal extraction of Rhodiolas bioactive flavonoids and delicate rose flavor, the root is hand-harvested at its optimal potency and carefully shade-dried.
Shake Well Before Using
Take up to 40 drops in 2 oz of water or juice, three or four times per day. Best taken between meals.
Certified organic alcohol, distilled water, vegetable glycerin & Rhodiola extractives. GLUTEN-FREE and non-GMO
Potency: Dry herb / menstruum ratio: 1 : 5
Keep Out of the Reach of Children
*This statement has not been evaluated by the FDA. This product is not intended to diagnose, treat, cure or prevent any disease.