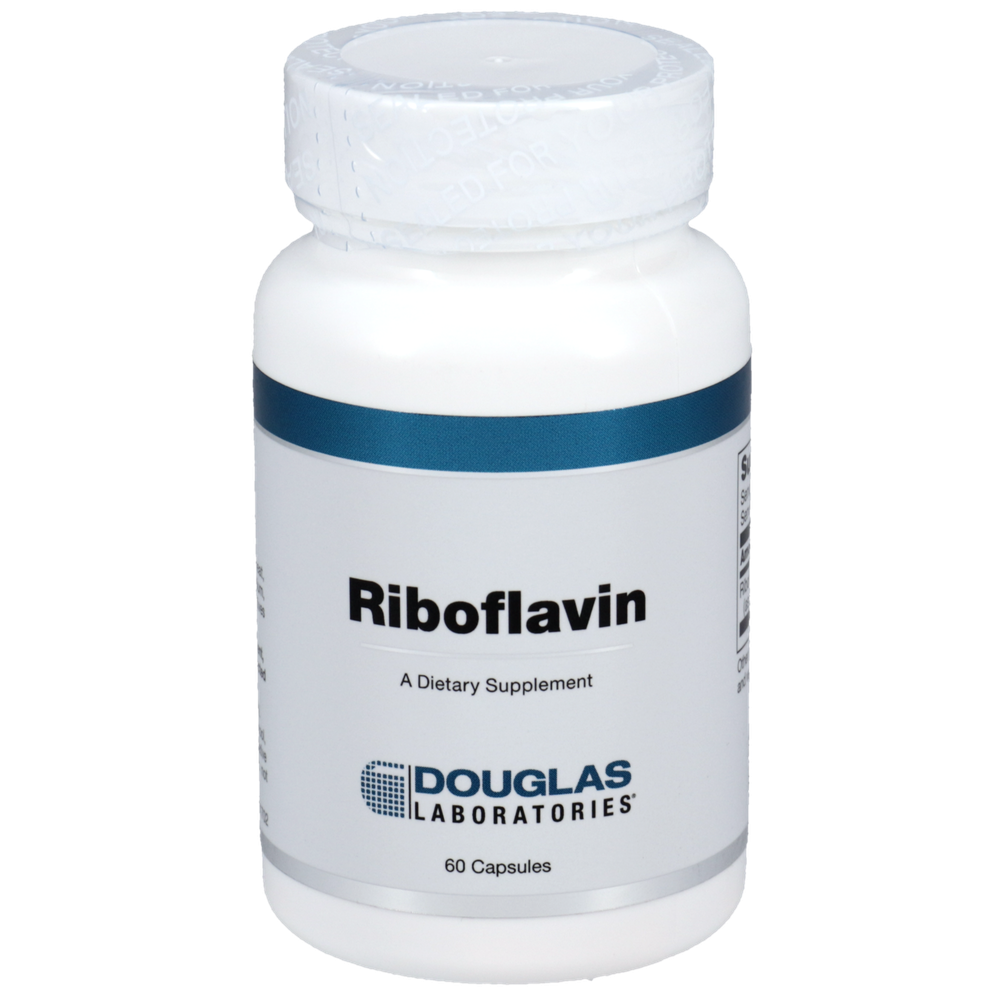 SKU: DL-8170260X
As co-enzymes, the B vitamins are essential components in most major metabolic reactions. They play an important role in energy production, including the metabolism of lipids, carbohydrates, and proteins. B vitamins are also important for blood cells, hormones, and nervous system function. As water-soluble substances, B vitamins are not generally stored in the body in any appreciable amounts (with the exception of vitamin B-12). Therefore, the body needs an adequate supply of B vitamins on a daily basis.

Riboflavin is an essential coenzyme in energy production. It is a component of the coenzymes FAD and FMN, which are intermediates in many redox reactions, including energy production and cellular respiration reactions.

Suggested Use:

As a dietary supplement, adults take 1 capsule daily or as directed by your healthcare professional.
Serving Size:
1 capsule
Amount Per ServingRiboflavin
... 100mg
(as Riboflavin USP)
Other Ingredients:
Microcrystalline cellulose, gelatin (capsule) and vegetable stearate.
This product contains NO
yeast, wheat gluten, soy protein, milk/dairy, corn, sodium, sugar, starch, artificial coloring, preservatives or flavoring.
Warning
: KEEP OUT OF REACH OF CHILDREN.
Storage
: For optimal storage conditions, store in a cool, dry place.