Rosita Bee Bread
Rosita Real Foods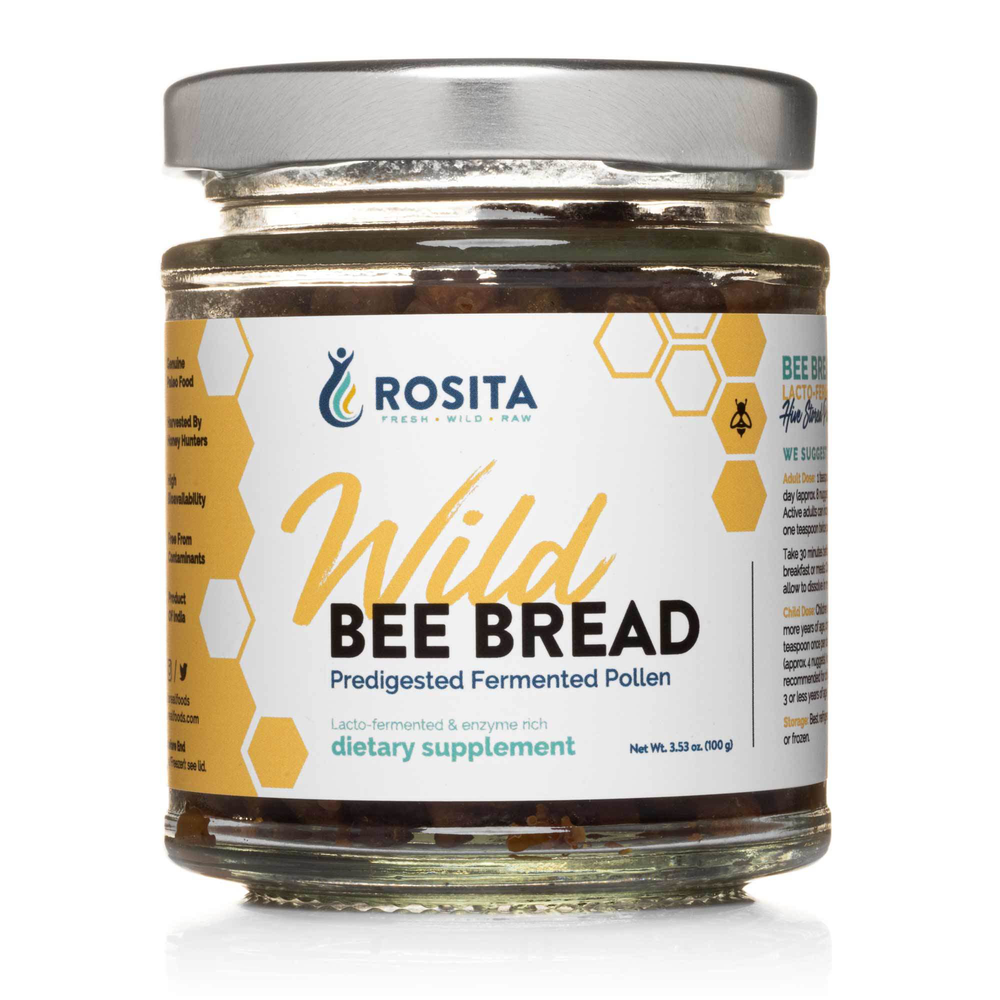 SKU: RRF-ROSBBR100G
Rosita Bee Bread is lacto-fermented, hive-stored pollen that's rich in enzymes and natural nutrients, and supports digestion and the immune system, plus other health benefits. This wild and raw superfood is made by giant rock bees from the tropical forests and Himalayan foothills of India. Created through a raw and natural fermentation process by the wild bees. Sustainable. No processing or additives. Pleasant fruit-like aroma and slightly tangy taste with citrus and fruit flavors.
Suggested Use:
Adults: 1 tsp per day (approx 8 nuggets). Can increase to 1 tsp twice per day. Take 30 minutes before meals. Chew or allow to dissolve in mouth.
Children 4+: Chew 1/2 tsp per day (approx 4 nuggets). Not recommended for children 3 and under.
Serving Size: 1 tsp (appx 3 g)

Amount Per Serving
Calories ... 15
Vitamin E ... 0.5 IU
Folate ... 8 mcg
Iron ... 0.5 mg
Magnesium ... 9 mg
Zinc ... 0.4 mg
Copper ... 40 mcg
Manganese ... 0.3 mg
Omega-3 Fatty Acids ... 60 mg†
Omega-6 Fatty Acids ... 100 mg†
Lactic Acid ... 86 mg
Polyphenols ... 84 mg†
Flavanoids ... 40 mg†
Ingredients: Bee bread


NO artificial colours, flavours, preservatives, gluten, dairy, and GMO free.
Note: Nutritional values are based on annual averages and may vary.
It looks like there are no similar
products available