SAMe 200mg
Metabolic Maintenance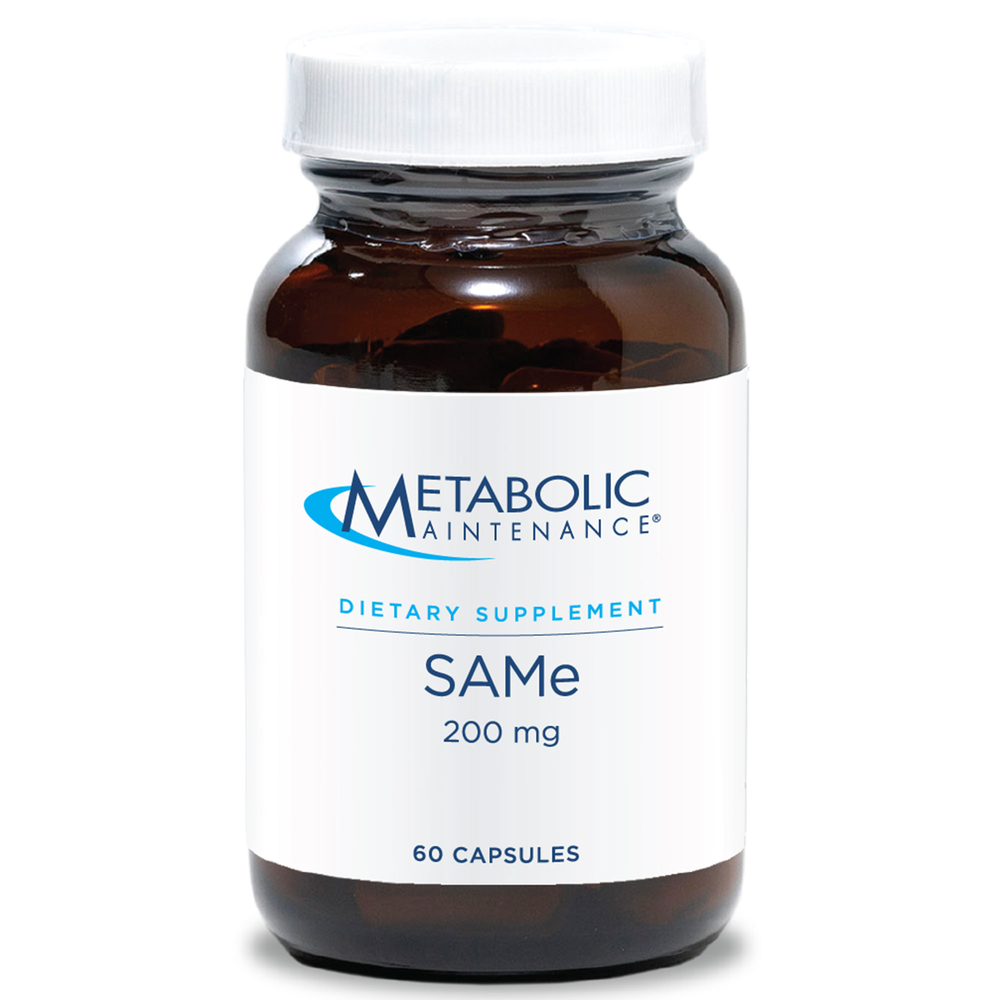 SKU: ME3-00154
Naturally occurring in our bodies, SAMe is one versatile molecule. It is used as a critical methyl donor throughout the body aiding in cellular protection. SAMe crosses the blood-brain barrier and contributes to the formation of dopamine, serotonin and norepinephrine, supporting balanced mood. It has also been shown to promote healthy joint function and liver health. Though versatile and effective, the molecule can be less stable. Our form combines SAMe with calcium making it less sensitive to humidity and temperature. This means you can get the benefits of SAMe without ingesting the chemicals involved in a coated tablet or hassling with refrigeration. To promote maximum efficacy, we provide our clean version of SAMe in acid resistant capsules for release in the intestine.
Promotes positive mood*
Improves brain function*
Supports healthy joints*
Stable, acid-resistant capsules
Take one to two (1-2) capsules daily, between meals, or as directed by a healthcare professional.
Serving Size: 1 Capsule
Amount Per Serving
Calcium ... 20mg
(as Calcium Citrate)
Magnesium ... 20mg
(as Magnesium Citrate)
SAMe ... 200mg*
(from 444mg S-Adenosyl-L-methionine disulfate p-toluensulfonate, calcium chloride, calcium oxide)
Other Ingredients: Vegetarian cellulose and gellan gum capsule, L-leucine.
This product does not contain
Caution: Pregnant or lactating women, consult your healthcare professional before taking this product. If you suffer from bipolar (manic depression, do not use this product.
Keep tightly closed in a cool, dry place, out of the reach of children.