SAMe + CoFactors 200mg
Metabolic Maintenance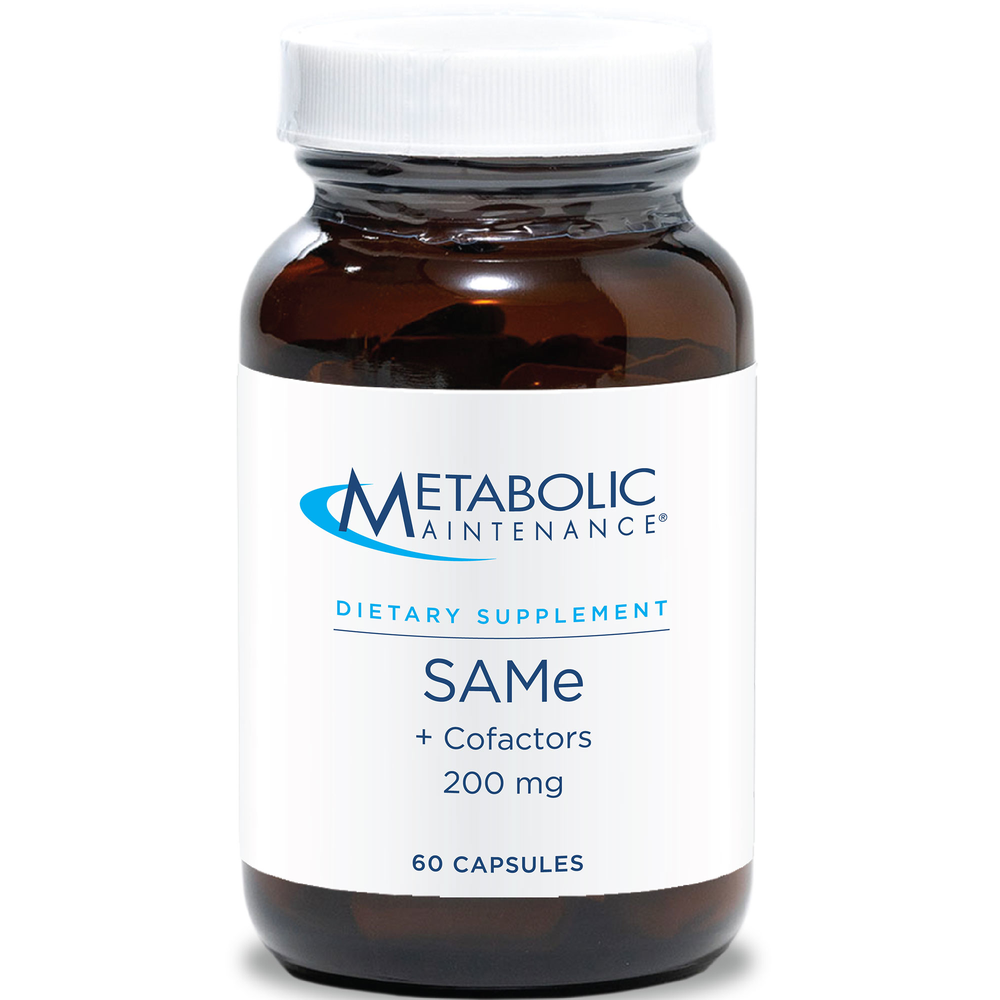 SKU: ME3-00156
SAMe + CoFactors
SAMe is a very unstable, hygroscopic compound. The most common delivery form is the coated tablet which includes shellacs, waxes, and plastics containing phthalates- known endocrine disruptors. For years, Metabolic Maintenance has avoided these additives by combining SAMe with calcium and magnesium to keep it dry, making small batches, constant refrigeration, and a 6 month shelf-life. Now there is an alternative! One of our trusted ingredient partners, Gnosis S.p. A. of Italy, has found a way to combine SAMe with calcium that makes it shelf-stable at room temperature. We will continue to make small, fresh batches, but we can pass on to our customers the convenience and savings of regular shipping and storage.
One to two (1-2) capsules daily as a dietary supplement, or as directed by a Doctor. Best taken between meals.
Serving Size: 1 Capsule

Amount Per Serving
Vitamin B-6 ... 2 mg
(as Pyridoxal 5 Phosphate)
Folate ... 200 mcg
(as (6S)-5-Methylfolate, glucosamine salt)
Vitamin B-12 ... 500 mcg
(as Methylcobalamin)
Calcium ... 75 mg
(as Calcium Citrate/Malate)
Magnesium ... 75 mg
(as Magnesium Citrate)
SAMe ... 200 mg
(s-adenosyl-methionine-disulfate-tosylate)
Other Ingredients: Vegetarian cellulose and gellan gum capsule, L-leucine.
No excepients, preservatives, binders, or fillers. Nothing but pure active ingredients.
*This statement has not been evaluated by the Food and Drug Administration. This product is not intended to diagnose, treat, cure or prevent any diseases.