Saventaro
Integrative Therapeutics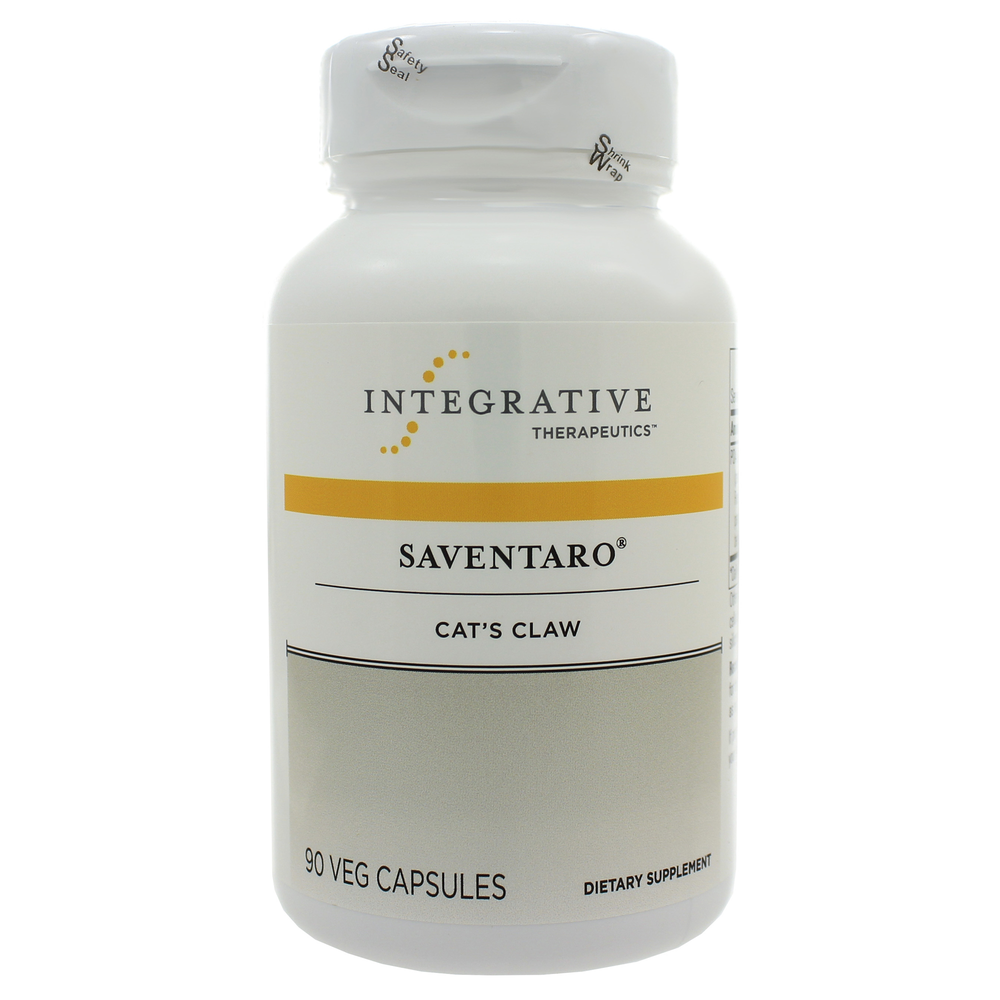 SKU: ITI-79859
Support Immune Function*
Cats claw (Uncaria tomentosa) is a woody vine native to the Amazon rainforest and other places in South and Central America. The bark and root have been used by South Americans for centuries. Pentacyclic oxindole alkaloids (POAs) in cats claw have been shown to support components of a healthy immune system, including important T-cells.* Saventaro is sustainably-harvested cats claw extract from Peru that supports immune function.* It is a patented extract standardized to 1.3% pentacyclic oxindole alkaloids (POAs) (260 mcg) and free of harmful levels of tetracyclic oxindole alkaloids (TOAs) which are commonly found in traditional Cats Claw extracts.
Take 1 capsule three times daily for the first 10 days and 1 capsule daily thereafter, or as recommended by your healthcare professional.
Serving Size: 1 Veg Capsule
Amount Per Serving
POA Cats Claw Root Extract ... 20mg
(Uncaria tomentosa) (pentacyclic chemotype) (Saventaro® brand)
standardized to contain 1.3% pentacyclic oxindole alkaloids (POAs) and to be free of tetracyclic oxindole alkaloids (TOAs)
Other Ingredients: cellulose, vegetable capsule (modified cellulose), calcium carbonate, magnesium stearate, and silicon dioxide.
Saventaro® Does Not Contain
artificial coloring
artificial flavoring
corn
dairy products
gluten
ingredients of animal origin
preservatives
salt
soy
sugar
wheat
yeast
Saventaro® is a registered trademark of IMMODAL Pharmaka GmbH (Austria), and is made in the USA under license from IMMODAL.
If pregnant, nursing, or taking prescription drugs, consult your healthcare professional prior to use.
Protected by U.S. patents: 5, 723, 625; and 7, 238, 374. Additional patents pending.