Saw Palmetto 320mg
Jarrow Formulas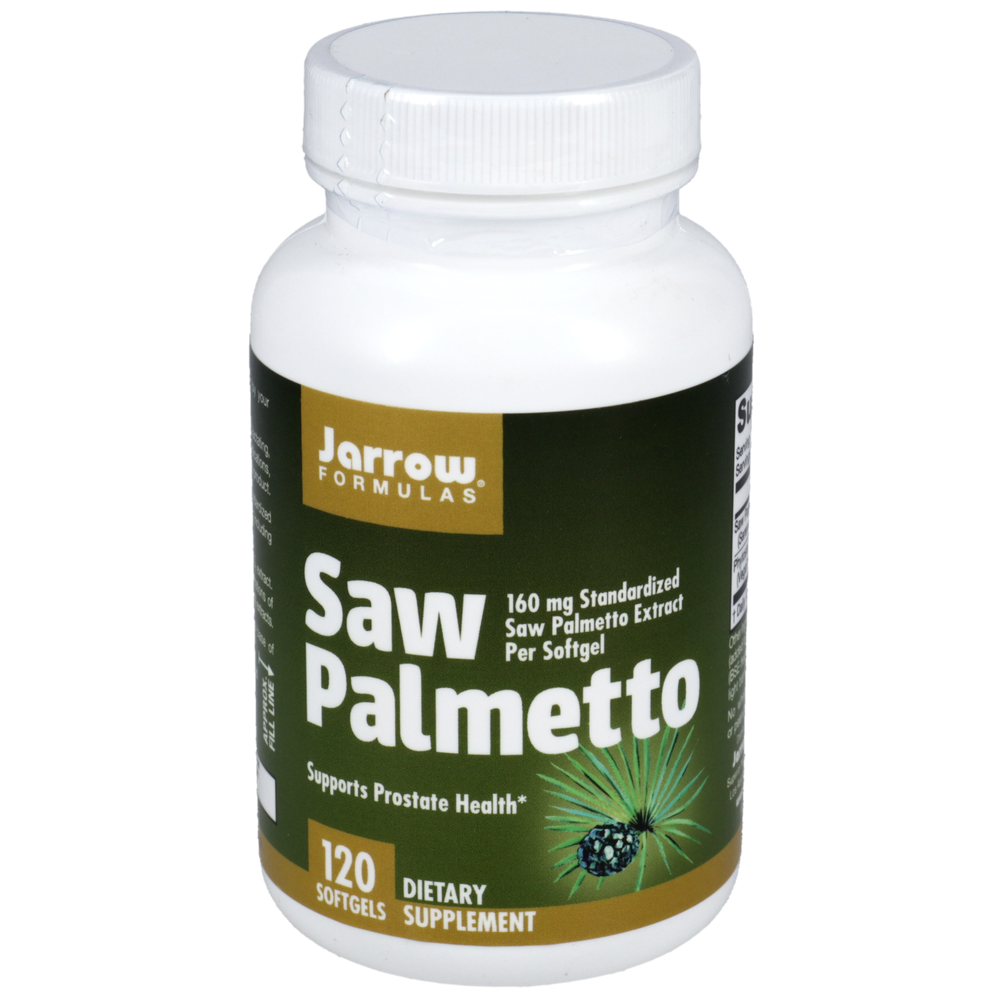 SKU: JAR-SAW120
Saw Palmetto (Serenoa repens)
-Supports Prostate Health*
Sabalselect® Saw Palmetto (Serenoa repens) berry extract is standardized to contain 85-95% as active fatty acids and sterols, including beta-sitosterol, which support prostate health.*
Jarrow Formulas® Saw Palmetto is a supercritical CO2 extract. The supercritical CO2 process yields higher concentrations of biologically active free fatty acids than ethanolic (alcohol) extracts.
Jarrow Formulas® Saw Palmetto Extract is in a base of Pumpkin Seed Oil and fortified with phytosterols.
Take 2 softgels per day or as directed by your qualified healthcare professional.
Serving Size: Two Softgels

Amount Per Serving
Sabalselect® Saw Palmetto Berry Extract ... 320 mg
(Serona repens)(85-95 fatty acids and sterols)
Phytosterols ... 100 mg
(VegaPure®(40 mg beta-sitosterol)
Other Ingredients: Pumpkin seed oil and gamma tocopherol. Softgel consists of gelatin, glycerin, water and annatto powder.
No wheat, no gluten, no soybeans, no dairy, no egg, no fish/shellfish, no peanuts/tree nuts.
If you have a medical condition, are pregnant, lactating, trying to conceive, under the age of 18, or taking medications, consult your healthcare professional before using this product.
Sabalselect® is a registered trademark of Indena.
This product complies with European and proposed USP Monographs for Saw Palmetto.
KEEP OUT OF REACH OF CHILDREN.
These statements have not been evaluated by the Food and Drug Administration. This product is not intended to diagnose, treat, cure, or prevent any disease.