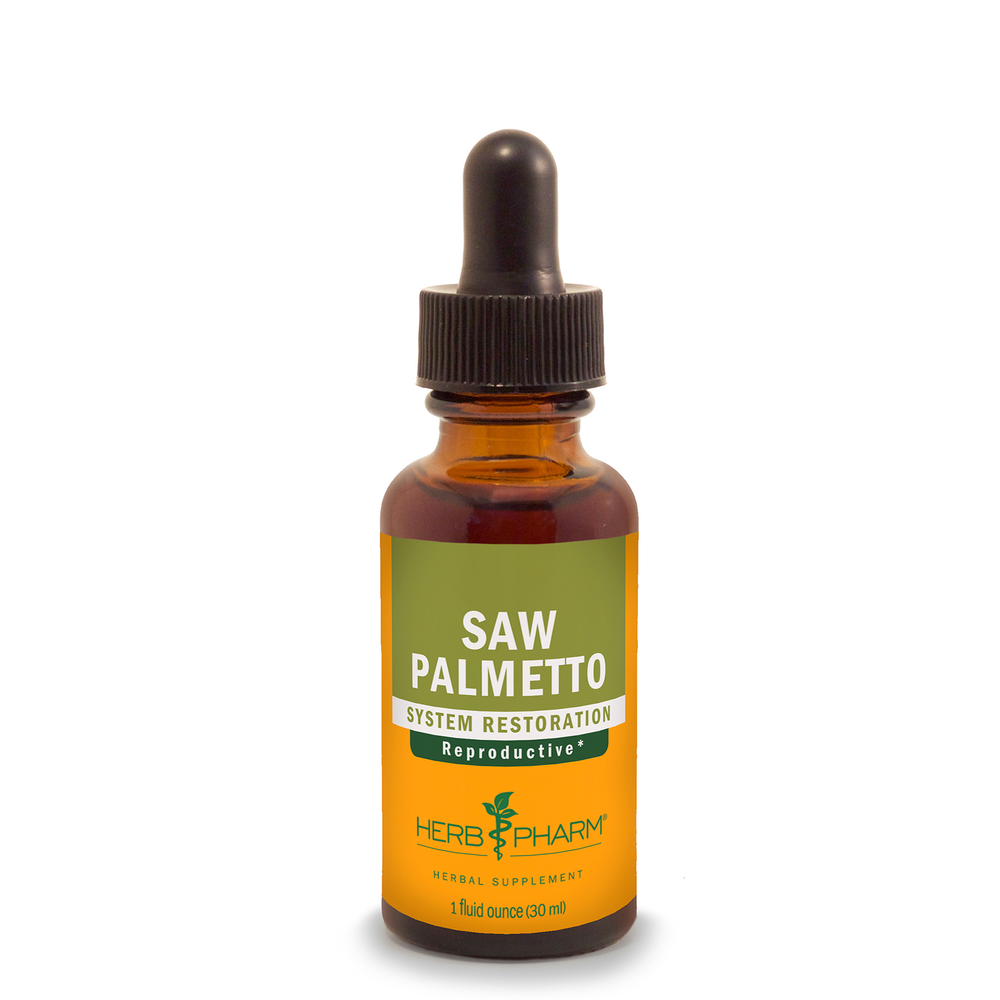 SKU: HE4-DSAW01
Supports Healthy Prostate Function in Men*
Herb Pharms Saw Palmetto assayed extract is prepared from the ripe berries of Serenoa repens palms that have been Sustainably Wildcrafted in their native habitat.
Using only mature berries ensures the extract contains high levels of fatty acids and sterols that support prostate gland health.*
Shake Well Before Using
Take up to 40 drops in 2oz of water or juice, three times per day. Best taken between meals.
Certified organic alcohol, Saw Palmetto extractives distilled water. GLUTEN-FREE
Potency: Provides 320 mg fatty acids from Saw Palmetto per day.
Keep Out of the Reach of Children
*This statement has not been evaluated by the FDA. This product is not intended to diagnose, treat, cure or prevent any disease.