Saw Palmetto Plus
Seroyal/Genestra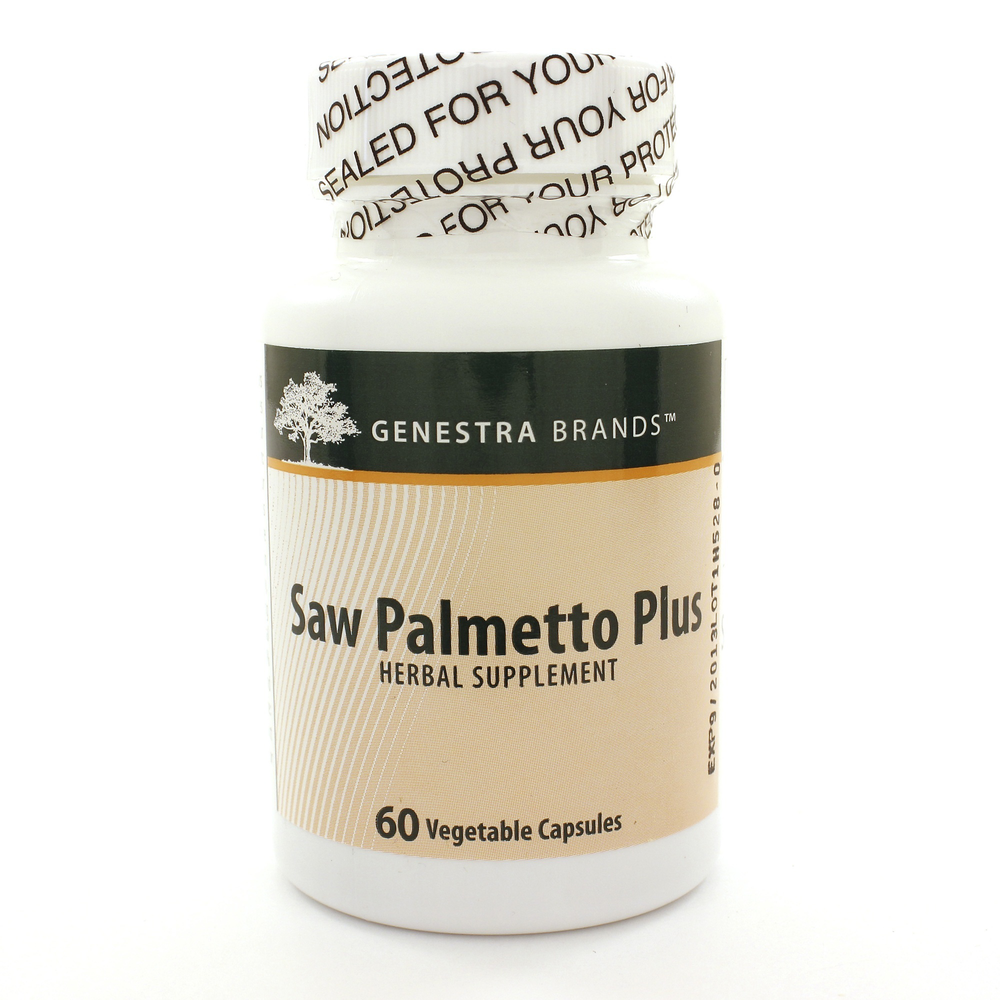 SKU: GN-07480
Standardized extract of Saw Palmetto berry in capsules
Used in Herbal Medicine to help relieve the urologic symptoms associated with mild to moderate benign prostatic hyperplasia (1).
Ideal for vegans
Convenient capsule format increase patient compliance
Saw Palmetto provides a standardized extract. Helps to relieve the urologic symptoms associated with benign prostatic hyperplasia. The capsules are 100% pure vegetable-sourced.
Males (19 years and older): Take one capsule two times daily with meals or as recommended by your healthcare practitioner.
Serving Size: 1 Capsule
Amount Per Serving
Saw Palmetto ... 100mg
(Serenoa repens)
Berry Std. Extract
(45% Total Fatty Acids)
Saw Palmetto ... 300mg
(Serenoa repens) Berry
Other Ingredients: Hypromellose, cellulose.
This product does not contain
wheat
starch
yeast
gluten
corn
soy
sodium
sugar
artificial coloring
artificial flavoring
antimicrobial preservatives
dairy
animal products
Ideal for vegans.
Risk Information: If symptoms persist or worsen consult your healthcare practitioner. To exclude a diagnosis of prostate cancer, consult your healthcare practitioner prior to use.
Quality Assurance: Safety-sealed for your protection and for product freshness. Do not use if outer seal is missing or broken. Store in a cool, dry place.