Schizandra Fruit
Nature's Way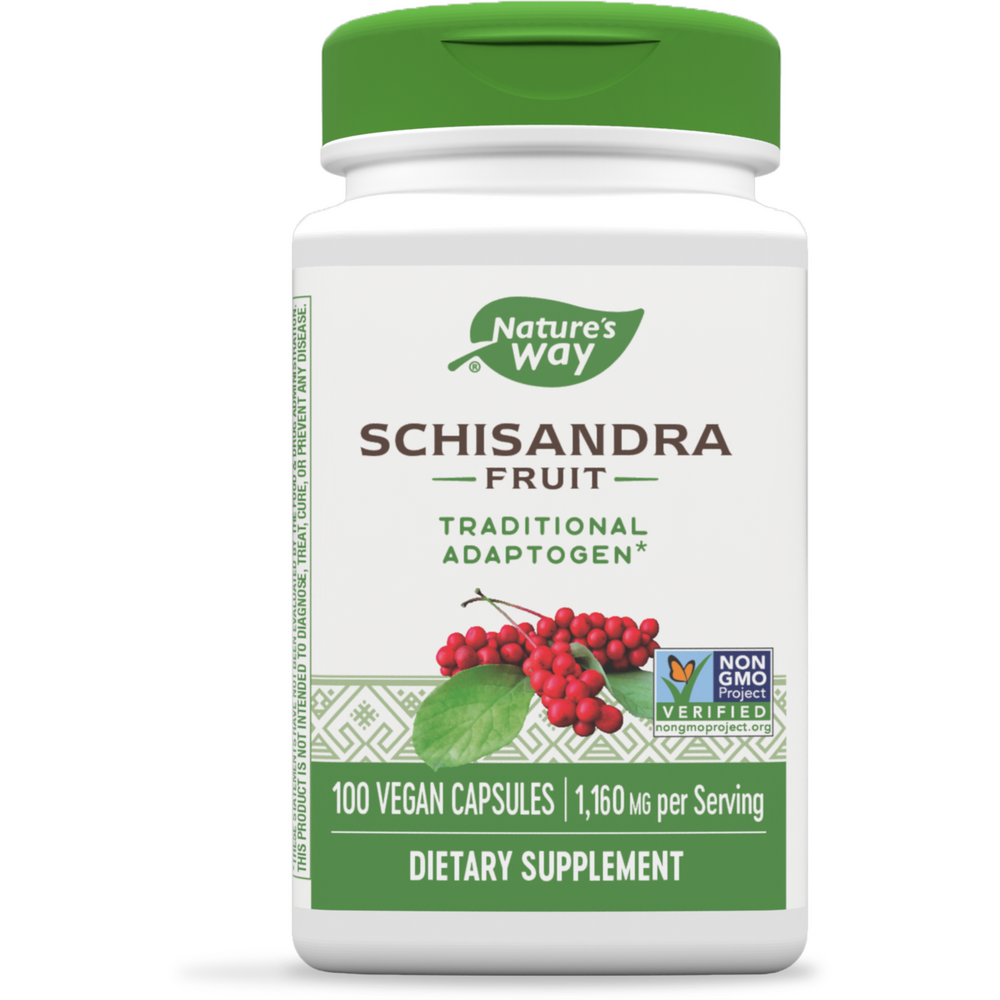 SKU: NW-16800
Premium Herbal
Certified 580 mg
Dietary Supplement
Health & longevity through the healing power of naturethats what it means to Trust the Leaf.
Schizandra (Schisandra spp.) is historically listed among Chinas most important herbs. Today it is popular worldwide both as a tonic and food.
This Schizandra is harvested wild in Northern China, tested and produced to certified standards.
Take 2 capsules twice daily, preferably with food.
Serving Size: 2 Capsules

Amount Per Serving
Calories ... 5
Schizandra ... 1.16g
(fruit)
Total Carbohydrate ... 1g
Other Ingredients: Gelatin (capsule)