Seanol w/ BroccoRaphanin
Progressive Labs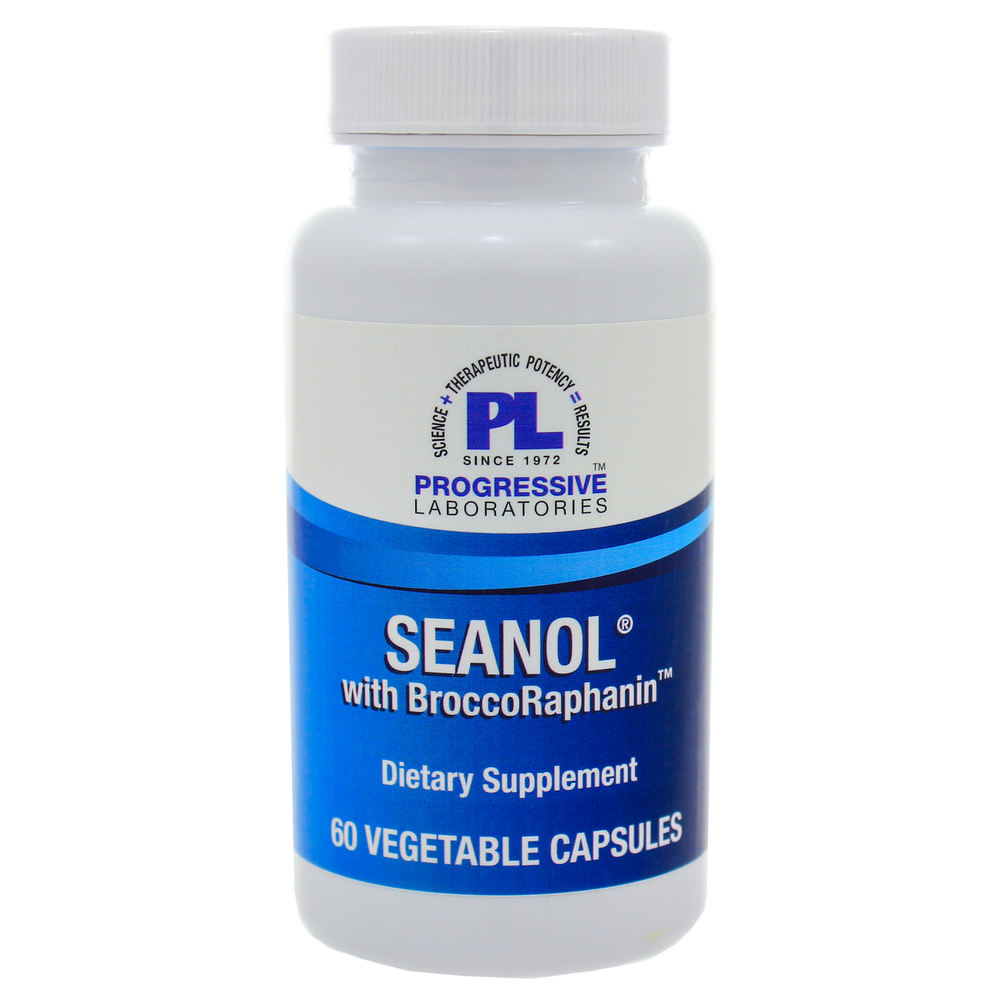 SKU: PGV-1145
SEANOL, a sea-based, polyphenol-phlorotannin extract containing large amounts of lipophilic (fat-soluble), hydrophobic (water-insoluble) compounds, has the ability to be easily absorbed into cells. It also passes the blood-brain barrier, thereby helping to support ocular function, memory and mental clarity.
BroccoRaphanin is a patented extract from a proprietary variety of broccoli seeds containing no less than 10% glucoraphanin which is metabolized in the intestines to form sulforaphane. As an indirect antioxidant, sulforaphane supports the production and activity of the livers Phase II enzymes. Although it does not neutralize free radicals directly, its indirect antioxidant effects can last for several days.
Two vegetable capsules daily.
Serving Size: 2 Vegetable Capsules

Amount Per Serving:
Seanol F, Ecklonia Cava Extract ... 1000mg
(13% phlorotannin)
BroccoTaphanin ... 20mg
Broccoli Concentrate from seed
(Sulforophane Glucosinolate as
Glucoraphanin no less than 10%)
Other Ingredients: rice flour, hypromellose
(vegetable capsule)