Seasonal Clear (Allergy Plus)
Priority One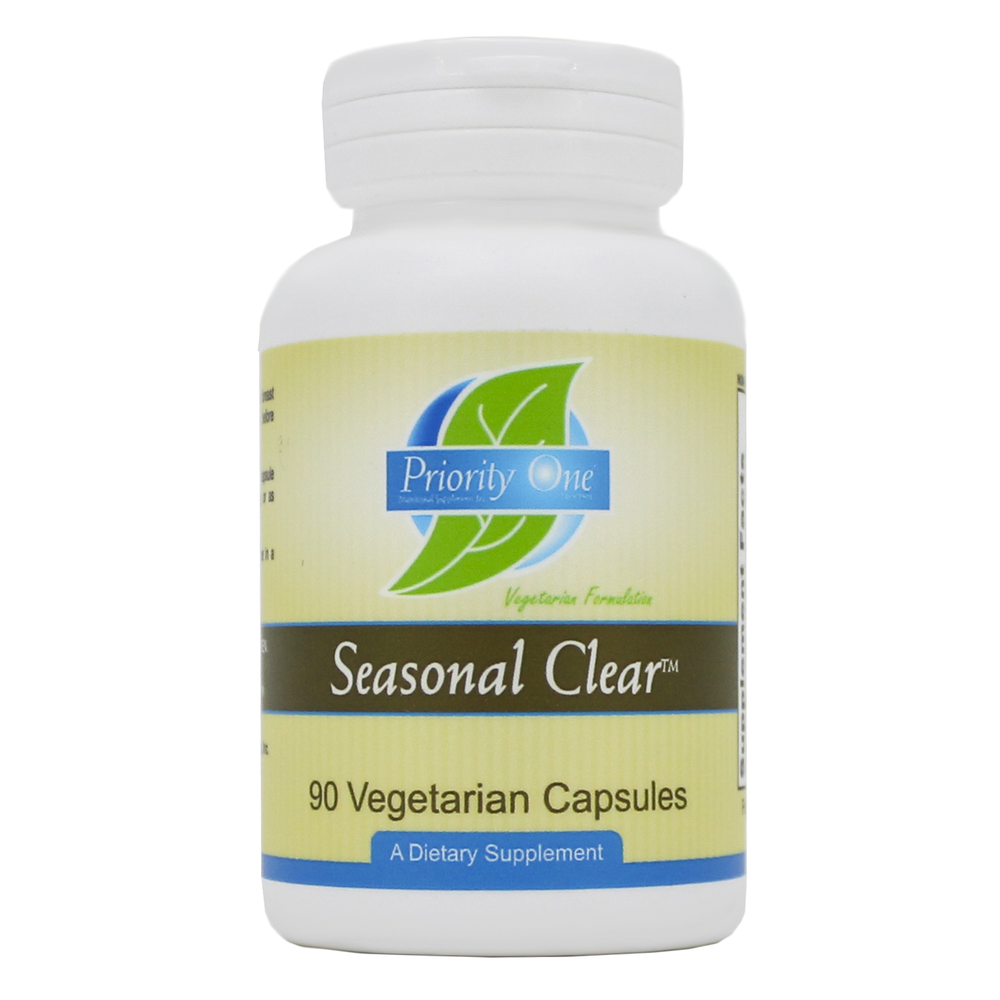 SKU: PR7-1176
This unique formula maintains an already normal respiratory tract, promotes already healthy histamine levels within the normal range.* Seasonal Clear supports a healthy lymphatic system while encouraging a healthy environment to facilitate respiratory flora within normal range.*
Take one (1) capsule between meals three times daily, or as directed by your physician.
Serving Size: One Vegetarian Capsule
Amount Per Serving
Bitter Orange ... 100mg**
(fruit)(Citrus aurantium)
(25% Bioflavonoids)
Echinacea purpurea ... 75mg**
(root)
Nettle, Stinging ... 75mg**
(leaf)(Urtica dioica)
Protease ... 60mg**
(500, 000HUT/g)
Amylase ... 50mg**
(25, 000SKB/g)
Lipase ... 30mg**
(80, 000LU/g)
Bromelain ... 71mg**
(3, 600MCU/g)
Cellulase ... 23mg**
(20, 000CU/g)
Other Ingredients: Rice chelate, gluten free maltodextrin, silicon dioxide, calcium carbonate, vegetarian capsule (hypromellose, purified water).
This product does not contain
preservatives
Bisphenol-A (BPA)
Phthalates
GMOs
Warning: If you are pregnant or breast feeding, consult your physician before using this product.
Keep container tightly closed, store in a cool, dry place.
Keep out of reach of children.