Selenium 100mcg - Hypoallergenic
Kirkman Professional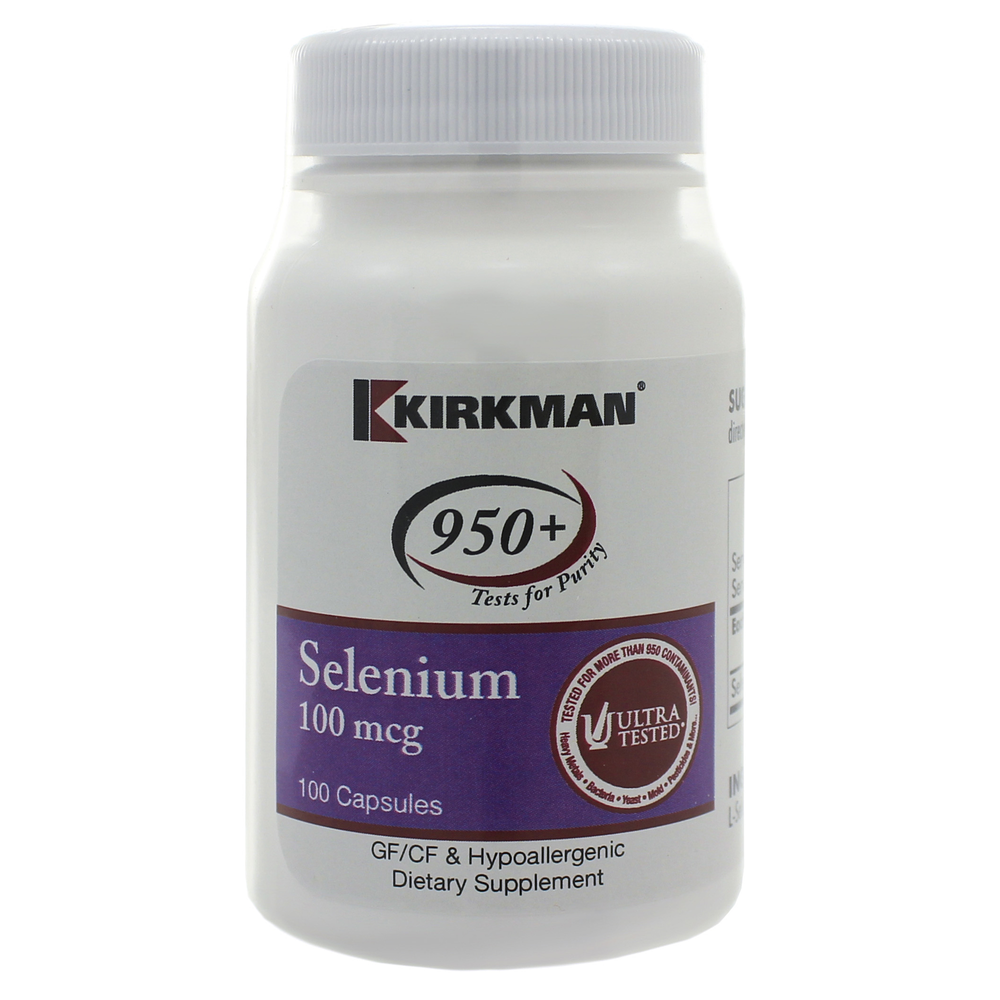 SKU: KRK-5071100
Selenium is an essential trace mineral that functions primarily as an antioxidant in the body. It works synergistically with vitamin E in reducing free radical damage to cell membranes. Selenium is also associated with supporting a healthy immune system.
1 capsule daily or as directed by a physician.
Serving Size: 1 capsule
Amount Per Serving:
Selenium ... 100mcg
Ingredients: Microcrystalline Cellulose, L-Selenomethionine,
L-Leucine, Plant Cellulose Capsule.
Free Of Sugar
WARNINGS: KEEP OUT OF THE REACH OF CHILDREN.
These statements have not been evaluated by the Food & Drug Administration. This product is not intended to diagnose, treat, cure or prevent any disease.
It looks like there are no similar
products available