Selenium 200mcg
Metabolic Maintenance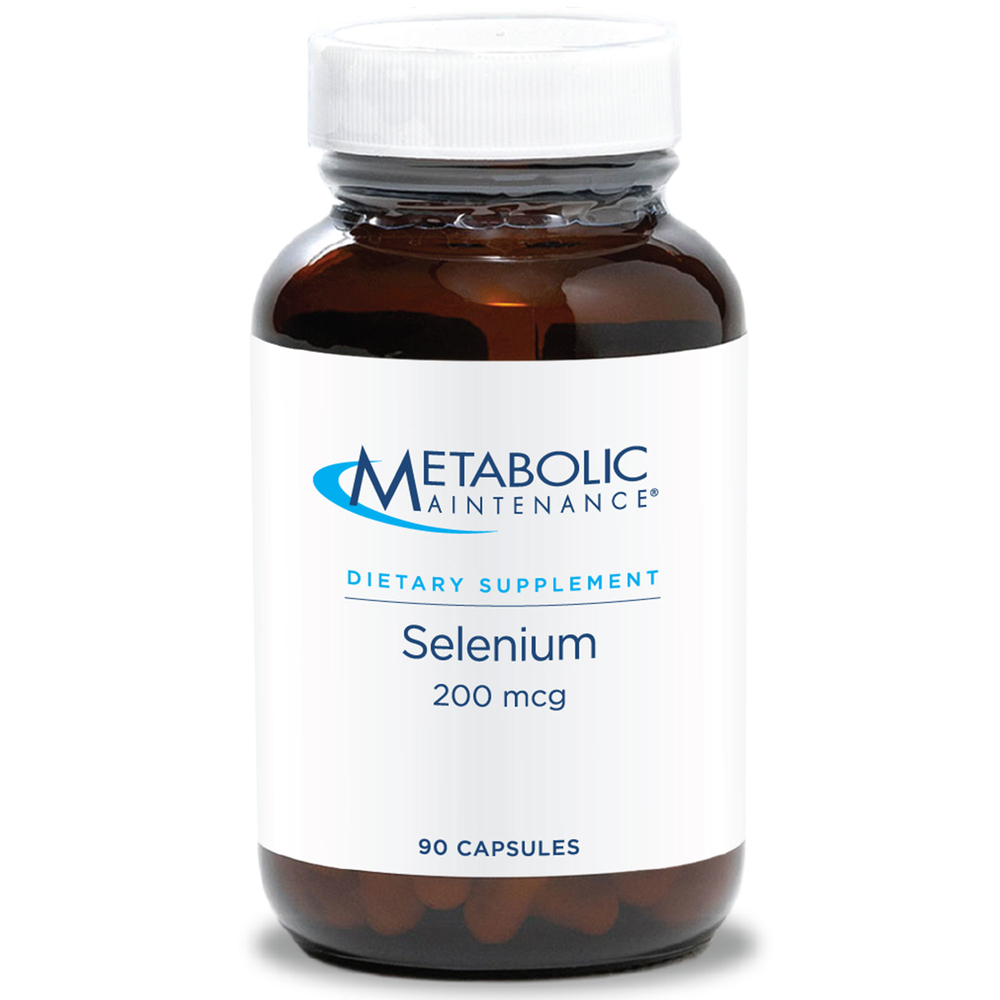 SKU: ME3-00433
Selenium is required to produce glutathione and helps with immune system function. Selenium is a trace mineral that is incorporated into important antioxidant enzymes. These enzymes aid the body in fighting cellular damage from free radicals. Our selenium is in the amino acid form L-selenomethionine, which research indicates is better absorbed and more bioavailable compared to other forms of selenium.*
Potent mineral antioxidant
Valuable cofactor in detoxification pathways*
Nourishes and protects the immune system*
Suggested Use:
Take one (1) capsule daily with a meal as a dietary supplement, or as directed by a healthcare professional.
Serving Size: 1 Capsule
Amount Per Capsule
Vitamin C ... 250mg
(as Ascorbic Acid)
Selenium ... 200mcg
(as L-Selenomethionine)
Other Ingredients: Vegetarian cellulose capsule, L-leucine.
This product is egg free, gluten free, nut free and dairy free.
Precautions: Pregnant or lactating women and individuals taking prescription medications should consult with a healthcare professional before taking any supplement.