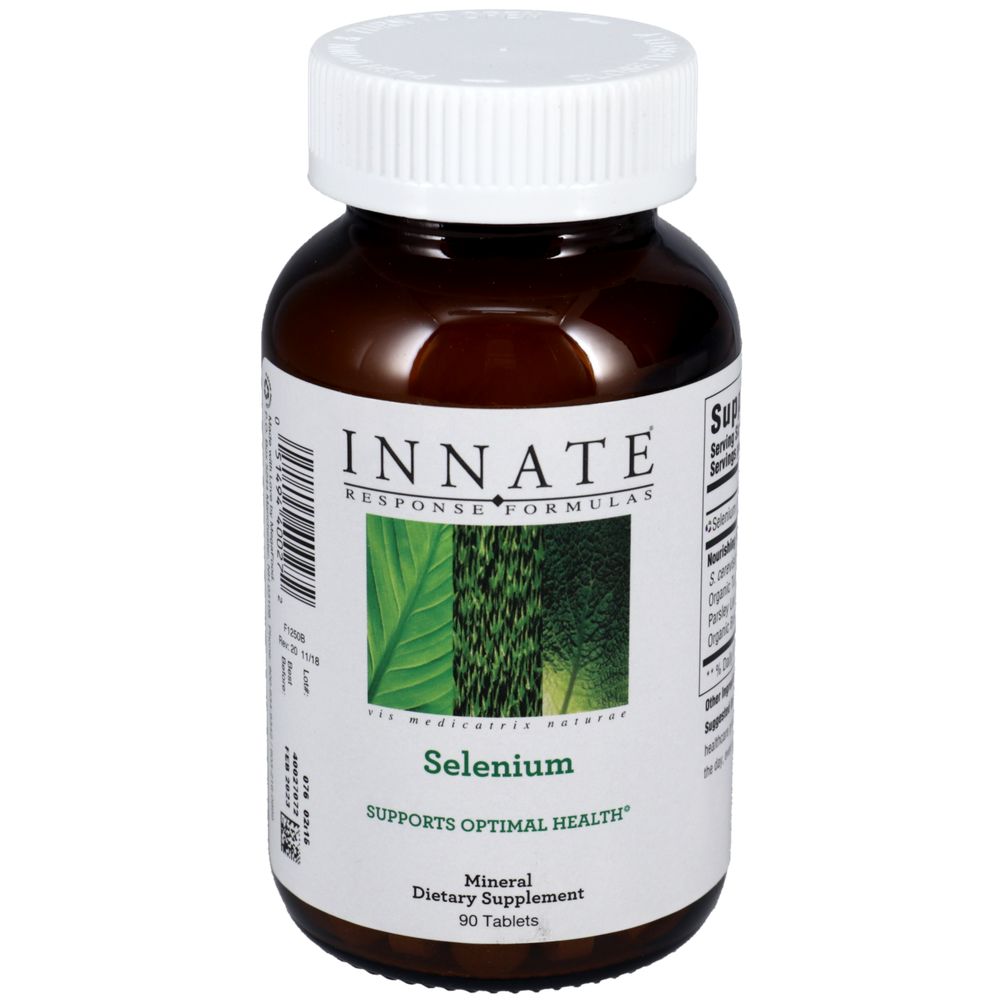 SKU: INR-40027
Selenium combined with botanicals and whole foods
FoodState Nutrient™ selenium for enhanced digestibility and nutritional value*
Organic botanical blend features ginger, turmeric root, and rosemary
Features selenium delivered in whole food
Take 1 tablet daily, or as directed by your healthcare practitioner. May be taken anytime throughout the day, even on an empty stomach.
Serving Size:
1 Tablet
Amount Per ServingSelenium
... 50mcg
(mineral bound S. cerevisiae)
Nourishing Food Blend
... 345mg
S. cerevisiae, Organic Spinach, Organic Ginger Root, Organic Turmeric Root, Organic Rosemary Leaf, Organic Parsley Leaf, Organic Oregano Leaf, Organic Brown Rice, Organic Broccoli, Organic Carrot, Organic Beet Root

Other Ingredients:
Cellulose, Stearic Acid, Silica.