Senolytic Px
Restorative Formulations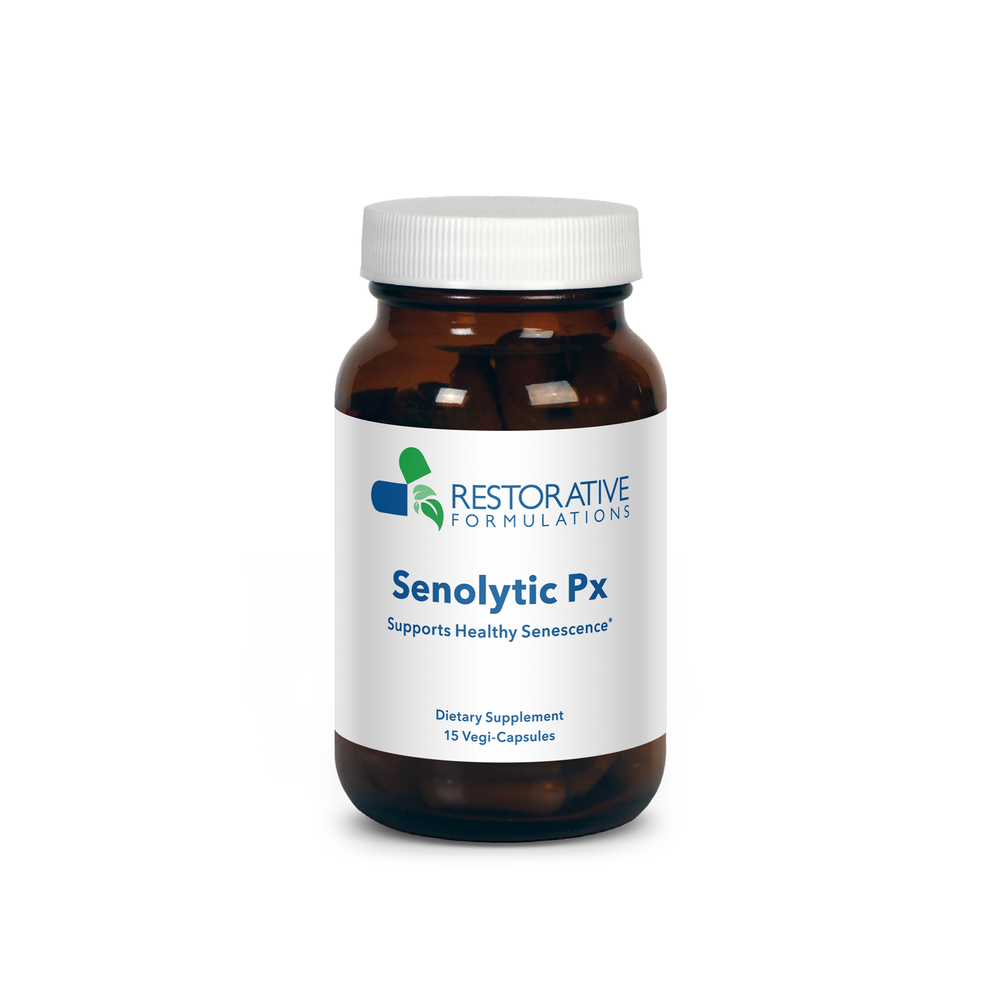 SKU: RF-1222
Senolytic Px targets healthy senescent cell function, supports healthy apoptosis within normal range, and the clearing out of damaged senescent cells. This unique combination of neurotropic phytonutrients features the bioactive flavonoid fisetin, fenugreek seed, and quercetin blended with black pepper to enhance bio-availability in the gastrointestinal system.



Suggested Use:
Five capsules daily for 3 consecutive days or as directed by a healthcare practitioner. Can be taken with or without food. Do not exceed more than 3 days per month.


Serving Size: 5 Capsules

Amount Per Serving
Smoketree Extract, 80% Fisetin … 2155 mg
Quercetin … 180 mg
(Sophora japonica)
Fenugreek … 180 mg
(Trigonella foenum-graecum)
Organic Black Pepper … 35 mg
(Piper nigrum)
Fisetin … 1724 mg

Other Ingredients: Vegetable Capsule (cellulose).


GMO Free, Gluten Free, Wheat Free, Saturated Fat Free, Sugar Free, Diary Free, Soy Free, Yeast Free, Corn Free.
Warning: If pregnant, nursing or considering pregnancy do not use without first consulting with your health care provider. Do not use if clear neck seal is broken or missing. Keep out of reach of children. Consult your health care practitioner prior to use. Discontinue use and contact your doctor if any adverse reactions occur. Do not exceed dosage of 5 capsules a day.