Seratonin
Allergy Research Group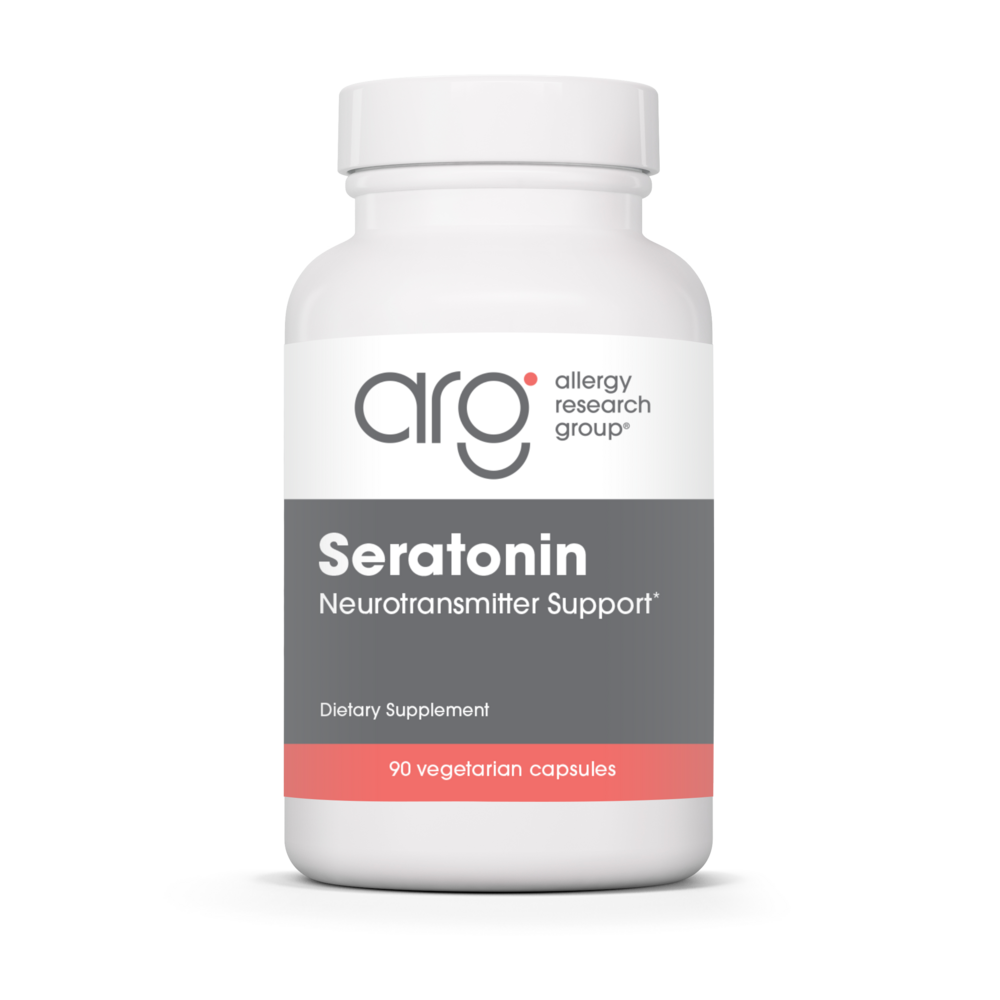 SKU: ARG-76020
Seratonin 90c is available by Allergy Research Group.
Neurotransmitter and Glucose Control
-A patented formula to support neurotransmitter levels and enhance healthy moods and sound sleep. Consistent seratonin levels may also make the body less susceptible to reactions triggered by the environment, foods, stress, and hormonal imbalances.



Suggested Use:
As a dietary supplement, 3 capsules every morning with food. Additional capsules can be taken during the day or evening, or as directed by a healthcare practitioner.
Serving Size: 3 Capsules
Amount Per Serving
Vitamin C ...140mg
(as Calcium Ascorbate)
Niacin ...78mg
(as Inositol Hexanicotinate)
Vitamin B6 ...2mg
(as Pyridoxine Hydrochloride)
Folic Acid ...400mcg
Calcium ...17mg
(as Calcium Ascorbate)
Magnesium ...162mg
(as Magnesium Citrate)
Zinc ...15mg
(as Zinc Citrate)
Copper ...1mg
(as Copper Sebacate)
Chromium ...502mg
(as Chromium Nicotinate)
Vanadium ...1.4mg*
(Vanadyl Sulfate)
L-5-Hydroxytryptophan ...400mg*
Quercetin ...300mg*
Choline ...35mg*
(as Choline Citrate)
Trimethylglycine Hydrochloride ...100mg*
Alpha-Lipoic Acid ...50mg*
* Daily Value not established
Other Ingredients: Hydroxypropyl Methylcellulose, microcrystalline cellulose, L-Leucine.

Check with your physician if you are taking anti-depressant or anti-psychotic drugs.
Keep in a cool, dry place, tightly capped.