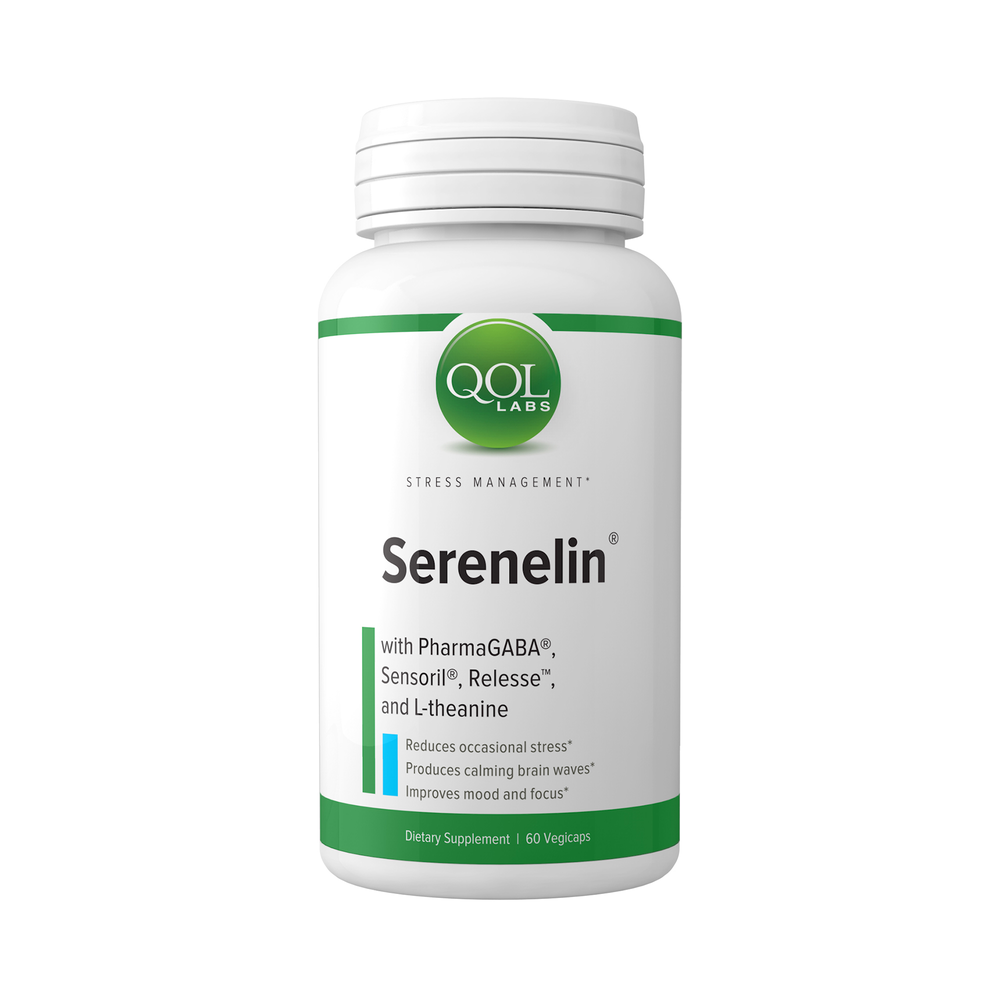 SKU: QUA-FP000111
Balances stress hormones, by reducing levels of the stress hormone cortisol, while boosting levels of the energizing hormone DHEA.*
Produces calming brain waves, by increasing the brain's production of alpha brain waves —indicative of a relaxed state of alertness.*
Reduces occasional stress, including anxiety, heart palpitations, irritability, inability to concentrate, fatigue, and occasional sleeplessness.*
Improves mood and mental alertness, by mitigating the effects of stress.*
It's hard to stay calm and focused when everything in your body is telling you to run. And that's what's happening when you're stressed out. Your body's fight-or-flight mode is preparing you to either engage in physical combat or get the heck out of dodge. As a result, when you're stressed, the following physiological changes take place:
Your stress hormones surge.
Your brain waves go on high alert.
Your body reacts to the stress.
Your mood tanks.
Most anti-stress supplements work by sedating the central nervous system, causing drowsiness and impairing mental function. But when you're stressed, that's the last thing you need! After all, stress is usually caused by increased demands that require you to be at your best! Serenelin™ alleviates the physical and psychological symptoms of occasional stress — while actually increasing your energy and focus.* You won't feel drugged out, as Serenelin works to help you feel cool, calm, and collected in just 40 minutes.*
Take 2 vegicaps twice daily with meals.
Serving Size: 2 vegicaps
Amount Per Serving
Lemon balm extract ... 600mg
(Melissa offcinalis)
[standardized to 4% rosmarinic acid (24 mg)]
Sensoril® ashwagandha extract ... 250mg
(Withania somnifera) roots and leaves [minimum
8% withanolide glycoside conjugates (20 mg) and 32% oligosaccharides (80 mg)]
L-theanine ... 200mg
GABA ... 125mg
[gamma aminobutyric acid as PharmaGABA(100 mg)]
Other ingredients: rice flour, vegetable magnesium stearate, vegetable cellulose.
This product is suitable for vegetarians and gluten-free.
DO NOT USE IF SEAL IS BROKEN OR MISSING. Keep out of reach of children.
*These statements have not been evaluated by the Food and Drug Administration. This product is not intended to diagnose, treat, cure, or prevent any disease.