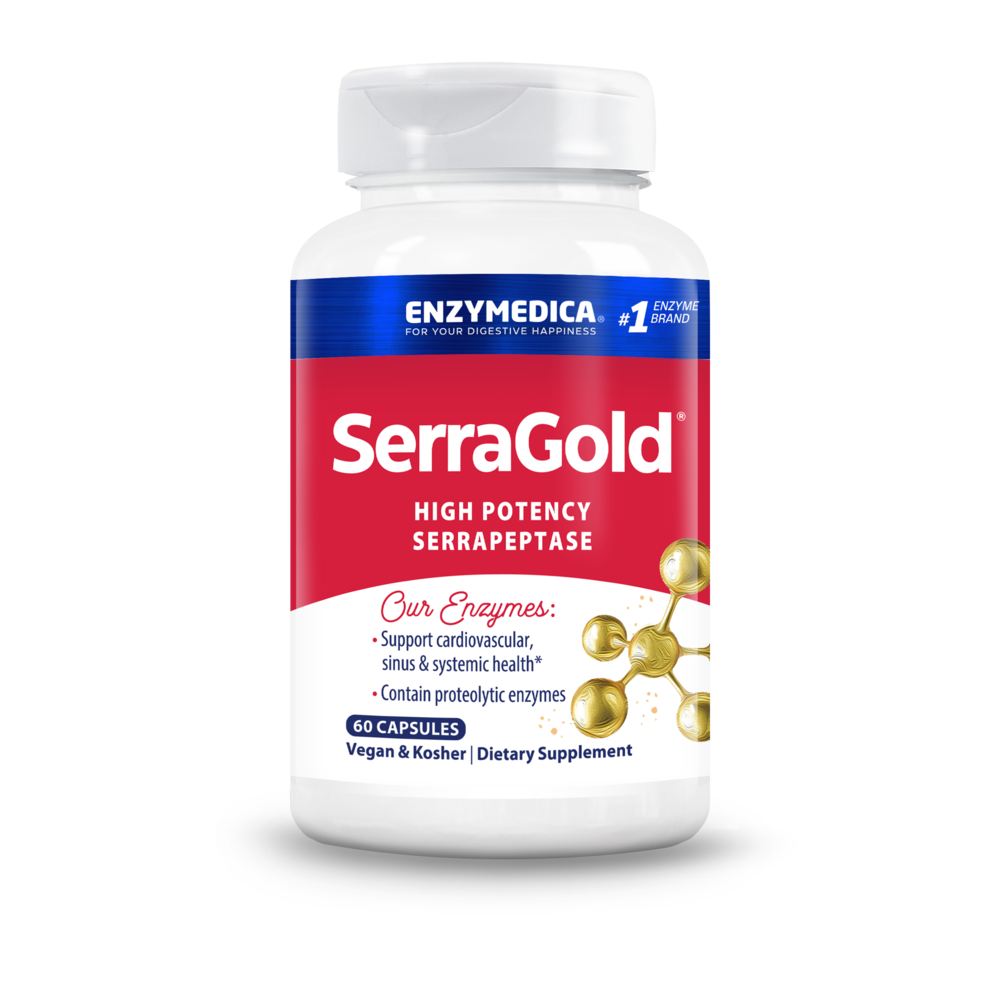 SKU: EZM942-26300
Serrapeptase is a proteolytic enzyme (an enzyme that breaks down protein) that has been popular in Asia and Europe for almost thirty years. It has been studied for its ability to promote healthy inflammatory responses, improve circulation and support cardiovascular function.*
SerraGold™ contains high-potency Serrapeptase combined with a blend of proteolytic enzymes known to support mobility, immune function, and cardiovascular, sinus and systemic health.* The vegan serrapeptase in SerraGold eliminates the need for enteric coating.
Thera-blend™ is an exclusive process that combines multiple strains of enzymes that work in specific pH levels, resulting in superior performance in the body.
NO FILLERS ADDED
Take 1 capsule daily on an empty stomach, one hour before or two hours after a meal. More may be taken as needed.
Serving Size: 1 capsule
Amount Per Serving
Calcium ... 18mg
(from Calcium Citrate)
Magnesium ... 0.1mg
(from Magnesium Citrate)
Protease Thera-blend™ ... 80, 000HUT
Serrapeptase ... 100, 000 SPU
Other Ingredients: 100% Vegetarian Capsule (cellulose, water)
Contains NO egg, dairy, preservativesm, salt, sucrose, soy, wheat, yeast, nuts, corn, gluten, casein, potato, rice, artificial colors or flavors.
Keep closed in dry place; avoid excessive heat.
Do not use if safety seal is broken or missing. Enzymedica does not use ingredients producted using biotechnology.