Serrapeptase
NutraMedix, LLC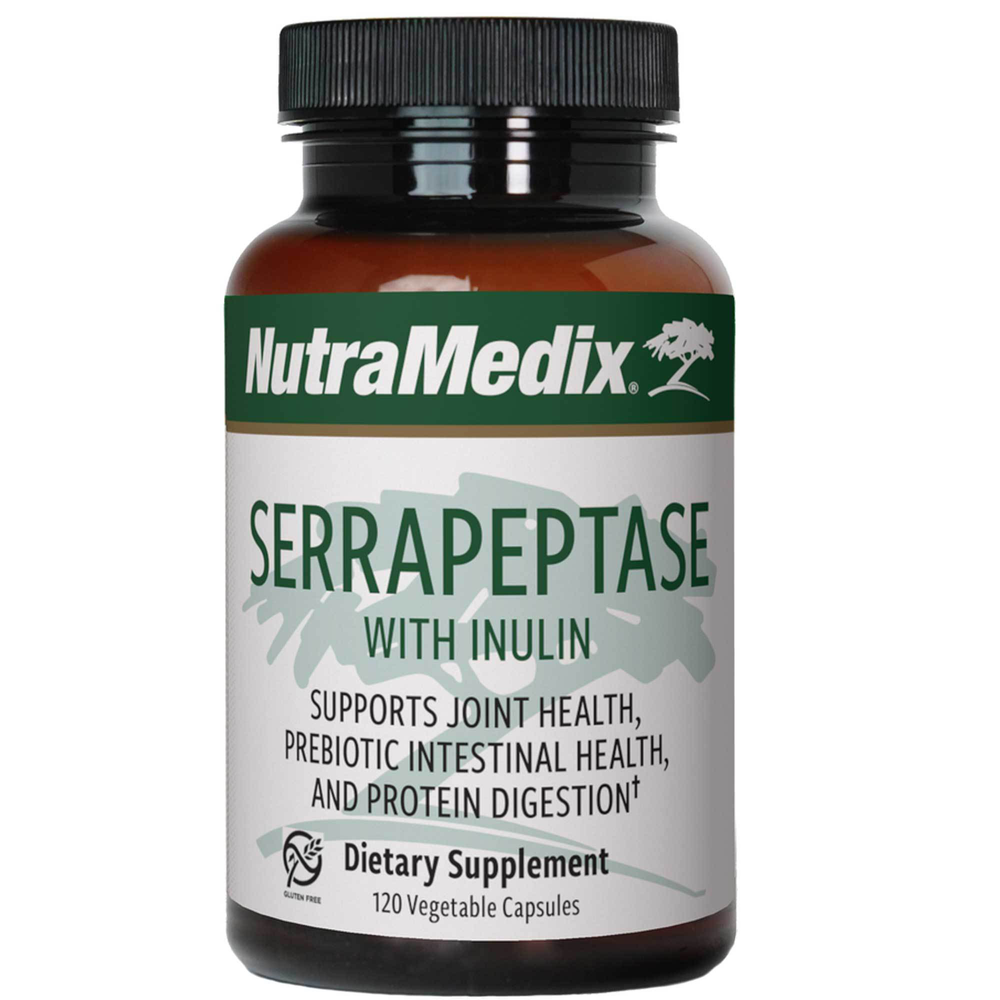 SKU: NU5-7700
Serrapeptase
Proteolytic Enzyme- Serrapeptase is a powerful proteolytic enzyme.
Take one to two capsules one to three times daily (at least 30 min. before meals) with a full glass of water or as directed by your physician.
Serving Size: 2 Capsules
Amount Per Serving
Proprietary Blend
Inulin (from Jerusalem artichoke) and Serrapeptase*


Other Ingredients
vegetable capsule, vegetable magnesium stearate

Gluten, Sugar, and Dairy Free
Do not exceed recommended dosage. Do not use if taking blood platelet inhibitors such as Ticlid, Plavix, Coumadin or similar prescription medications. Do not use if pregnant or nursing. Stop use if adverse reactions develop.
KEEP OUT OF REACH OF CHILDREN