Serrapeptase
Source Naturals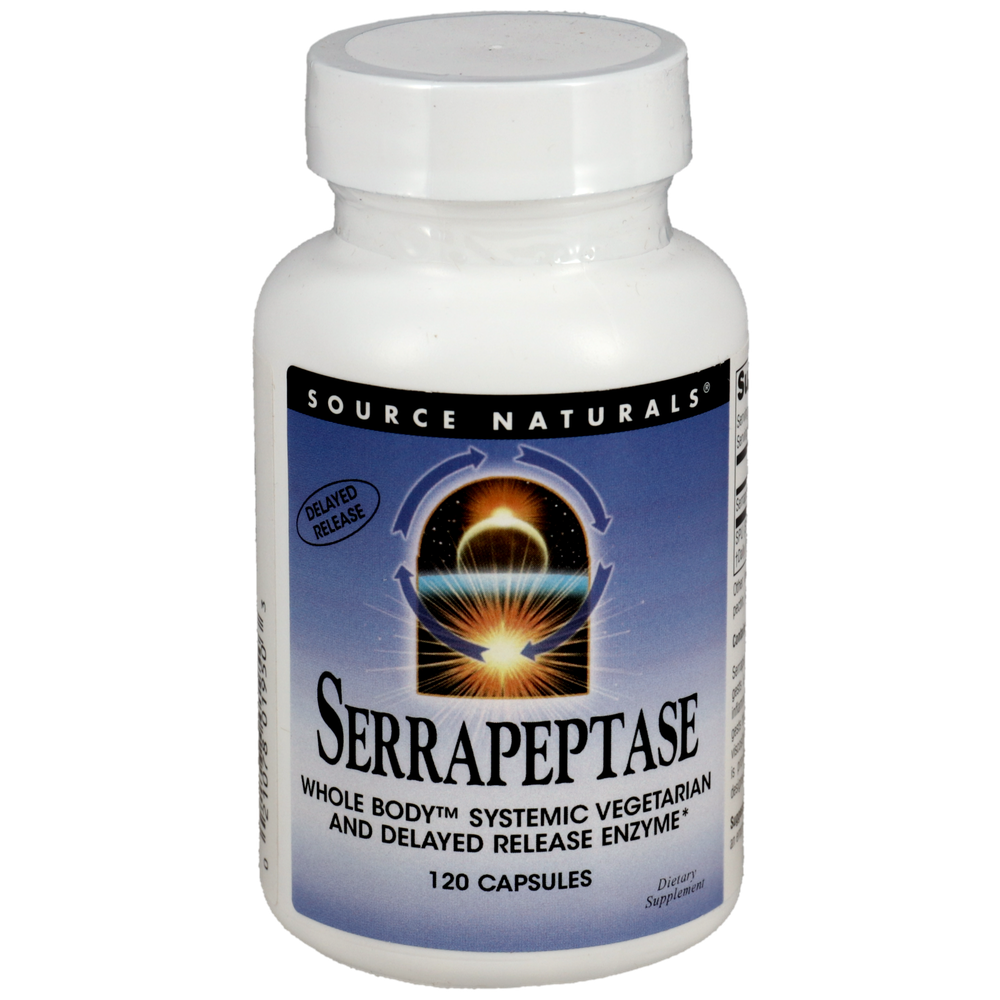 SKU: SOU-SN1950
Serrapeptase
Whole Body™ Systemic Vegetarian and Delayed Release Enzyme.
Serrapeptase is an enzyme that preliminary evidence suggests is active systemically and may support a healthy inflammation response. Preliminary evidence also suggests that when taken orally, this enzyme may reduce the viscosity of mucus in the respiratory tract. Serrapeptase is provided as a delayed-release vegetarian capsule, designed to provide the most benefit.*
Suggested Use: 1 to 2 capsules twice daily as needed on an empty stomach with at least 8 ounces of water.

Serving Size: 2 Capsules
Amount Per Serving
Serrapeptase … 120,000 SPU†
Other Ingredients: maltodextrin, Hypromellose (capsule), pectin, purified water, medium chain triglycerides.
Allergies: Contains milk and soy.



Suitable for vegetarians.
Contains no yeast, egg, gluten or wheat. Contains no sugar, starch, salt, preservatives, or artificial color, flavor or fragrance.
Warning: Do not take if you are pregnant, may become pregnant, breastfeeding, or if you suffer from any gastrointestinal disorders such as ulcers. Consult your health care professional before taking this product if you are taking any drug that affects blood coagulation such as prescription vitamin K, heparin, warfarin (Coumadin(R)), or aspirin.
Discontinue use if nausea, diarrhea, or other intestinal discomfort occurs.
Do not use if either tamper-evident seal is broken or missing. Keep out of the reach of children.
Store in a cool, dry place.