SharpMind Nootropics Sleep
Solaray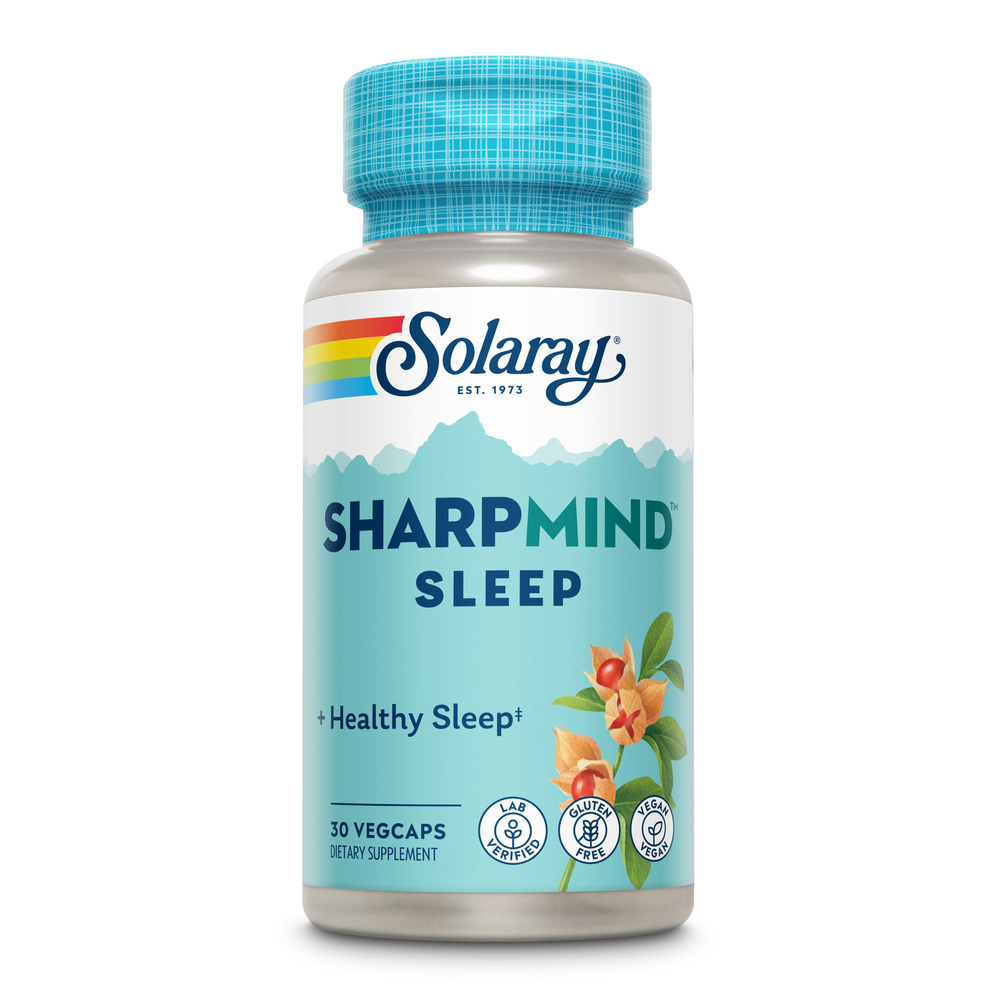 SKU: SOL866-50787
SharpMind Nootropic Sleep formula is designed to promote a calm mood, healthy sleep, and a relaxed mind.
Suggested Use:
Use only as directed. Take 1 VegCap daily with a meal or glass of water.


Serving Size: 1 VegCap

Amount Per Serving
Shoden Ashwagandha ... 120mg
(Withania somniferia) (root/leaf extract) (42 mg [35%] Withanolides)
Melatonin Blend ... 3mg
(Extended Release Melatonin and Melatonin)
Fermented Organic Reishi Mushroom ... 200mg
(Ganoderma lucidum) (Mycelium/Oat Biomass)
L-Glycine ... 250mg

Other Ingredients: Vegetable Cellulose Capsule, Cellulose, Stearic Acid, Silica.
WARNING: Do not use if safety seal is broken or missing. Keep out of reach of children. Do not use if you are pregnant. Consult a licensed health care practitioner before using this product, especially if you are nursing, a young adult, or an individual with autoimmune conditions, diabetes or other endocrine disorders, depressive disorders, illness or using medications. Do not take prior to or while operating machinery or a vehicle or if you are otherwise engaged in an activity in which you need to stay alert. This product is for adults and should not be used by children or teenagers.

Store in a cool, dry place.