Shea Butter Hand/Body Brulee
DeVita Professional Skin Care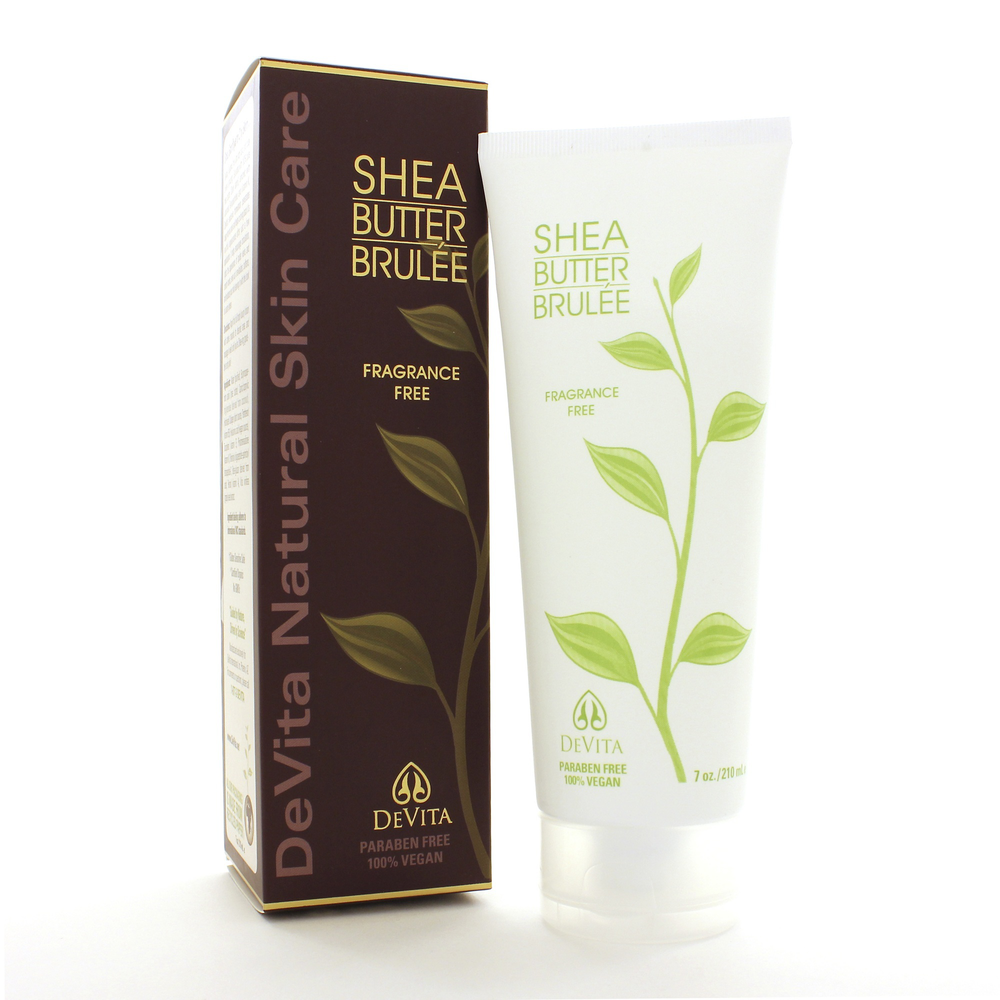 SKU: DEVR-SB
Say goodbye to dry skin! DeVitas ultra rich, Fragrance Free Shea Butter Brulee is amazing! It is truly a full body treatment lotion. It is saturated with 100% pure Shea Butter, enriched with advanced Tetrapeptides, and vitamin K (can you say - anti-aging?). DeVitas exclusive formulation penetrates deep into your skin and helps to bring back its youthful appearance after just a few applications. It helps encourage circulation and fights the appearance of spider veins and stretch marks, even as it revitalizes, softens, and hydrates your skin leaving it with the look of a satin sheen.
DeVita skin care products are 100 percent Vegan and Paraben Free. They are considered Gluten Sensitive Safe and never contain GMOs. DeVita products are never tested on animals (only humans!).
Shea Butter penetrates deep into your skin giving it back its elasticity after just a few applications. It can revitalize, soften, and hydrate your skin leaving it with a satin sheen.
Apply this full body luxury lotion with active naturals to desired area and massage in well until youre Shea-ing good-bye to dry skin!
Ingredients: Water (purified), Butyrospermum parkii (shea butter), Capric/caprylic triglycerides (derived from coconut), Hydrolyzed Collagen (plant source), Panthenol (vitamin B5), Hyaluronic acid (vegan source), Tocopherol (vitamin E), Phytomenadione (vitamin K), Palmitoyl oligopeptide-palmitoyl tetrapeptide-3, Beta-glucan (derived from oats), Retinol (vitamin A), Vitis vinifera (grape) seed extract. Ingredient labeling adheres to international INCI standards.
Disclaimer: When trying any new products (DeVita or others), a patch test is always recommended. Choose a small area (inside of wrist, side of face back by lower jaw etc) for 2-3 days prior to fully using, especially if you have a history of sensitive skin or allergic reactions. Your skin is unique to only you - DeVita cannot guarantee that customers will not experience skin reactions to our products and cannot be held responsible should any occur.