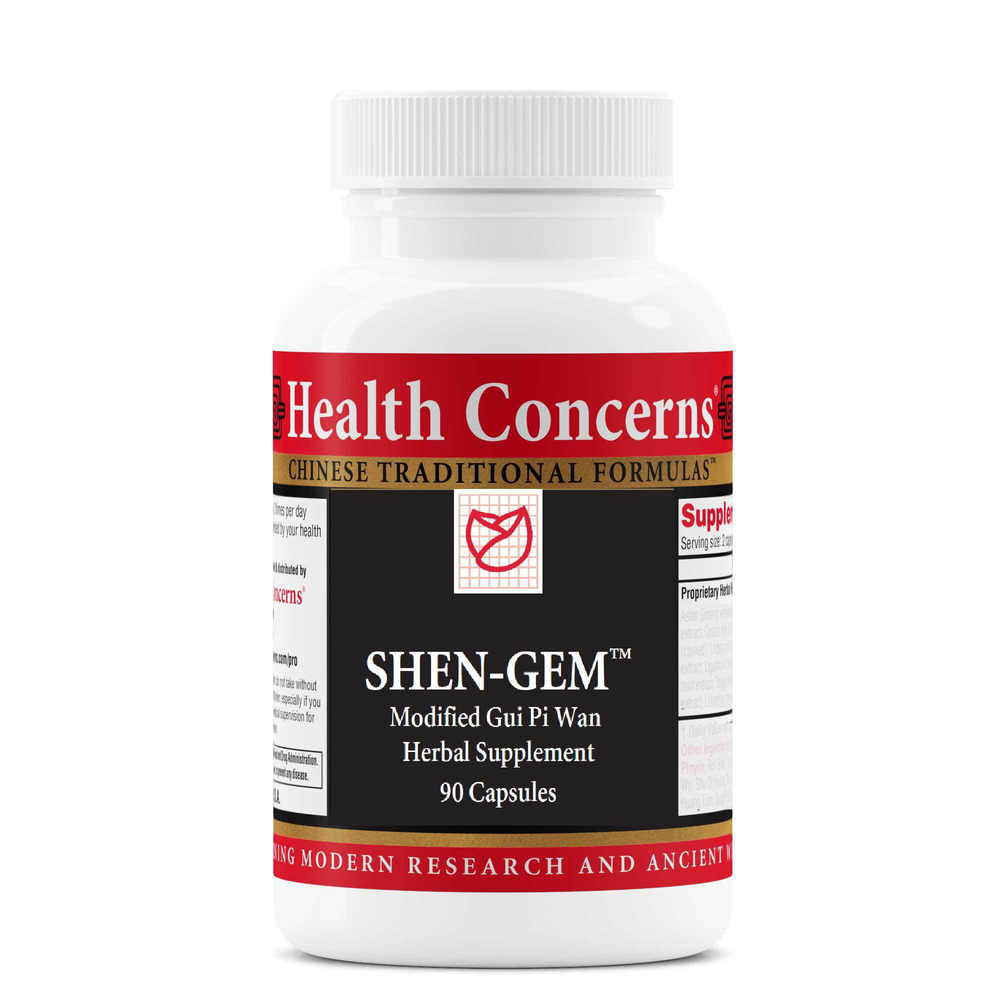 SKU: HE2-1HS300090
SHEN-GEM™:
An herbal supplement that has been modified with Gui Pi Wan to enhance its effectiveness. Modified Gui Pi Wan - Ginseng & Longan Herbal Formula


Suggested Use:
Three capsules' 2 to 3 times per day between meals.


Serving Size: 3 Capsules

Amount Per Serving
Proprietary Herbal Blend ... 2,250mg
Ginseng root' Bia-Zhu Astractylodes rhizome' Ziziphus seed' Astragalus root' Dong Quia root' Chinese Salvia root extract' Chinese Peony root extract' Polygala root extract' Schisandra berry extract' Ginger rhizome' Costus root extract' Licorice root' Cardamom fruit.

Other Ingredients: Hypromellose (vegetable cellulose) and rice bran

Pin Yin: Ren Shen' Bai Zhu' Shan Yao Ren' Huang Qi' Dang Gui' Dan Shen' Chi Shao' Yuan Zhi' Wu Wei Zi' Gan Jiang' Mu Xiang' Gan Cao' Sha Ren.


Contraindications: Warming, tonic herbs not suitable for insomnia or agitation caused by heat conditions, i.e. red face, agitated, robust appearance.