Shen Ling Spleen Support
Kan Herb Company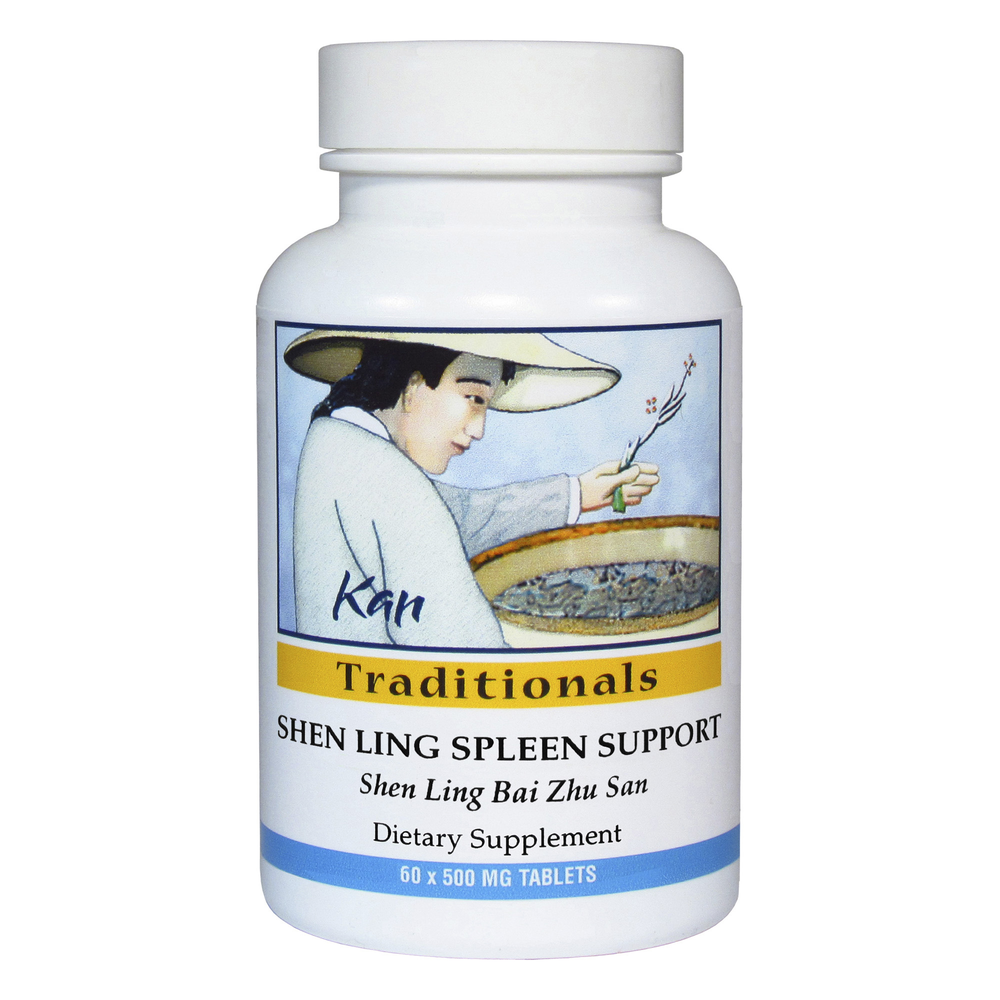 SKU: KA3T-SLS60
Shen Ling Spleen Support, a dietary supplement, is available in a 1 oz. and 60 tablet form.
1-2 tablets, 2-3 times daily (recommended for adults)
White atractylodes rhizome
Poria cocos fruiting body
Chinese yam root
Chinese licorice root (honey-fried)
Hyacinth bean
White Asian ginseng root & tail
Platycodon root
Lotus seed
Job's tears seed
Chinese amomum fruit

50 mg excipients & binders:
silicon dioxide (glidant/dehydrant), stearic acid (lubricant/binder), microcellulose (coating)
Keep out of reach of children. Store at room temperature.
Use only as directed by your health care professional and seek their advice if pregnant or nursing.