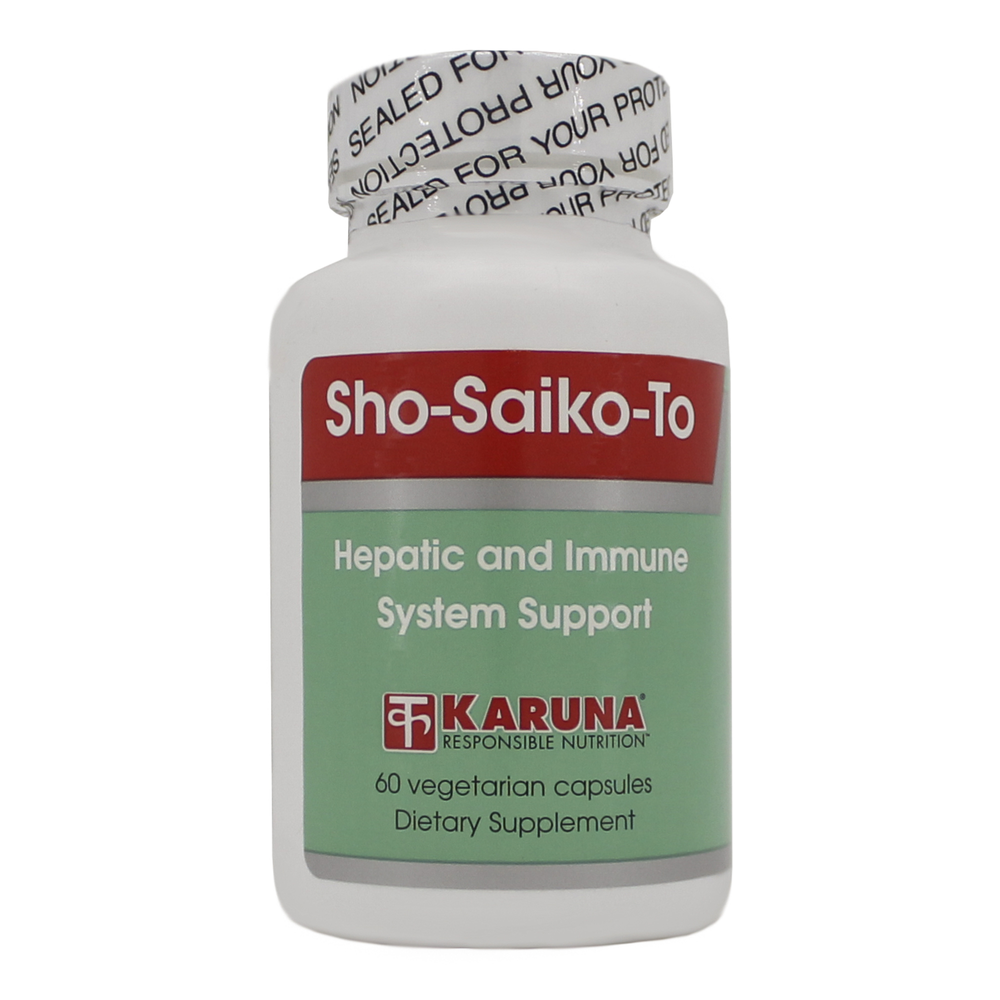 SKU: KAR-5123
Traditional formula for chronic infections and a wide variety of other clinical applications -- Widely researched for liver protection and immune function.
Sho-saiko-to, a traditional oriental herbal combination used for liver and immune dysfunction, has been the subject of significant scientific scrutiny.

Sho-saiko-to promotes normal serum liver enzyme levels and increases antibodies associated with hepatoprotection against viruses.

Sho-saiko-to and its constituents have been found to inactivate a wide variety of viruses, including HIV, HSV and measles.

Sho-saiko-to has been successfully used to reduce the risk of hepatocellular mutations in long-term trials.
Two capsules daily, taken away from meals or as directed by a health care practitioner
Sho-Saiko-To - 2 capsules provides

Vitamin E (d-alpha tocopherol)

25 IU

83%

Selenium (selenomethione)
20 mcg

29%

Sho-Saiko-To Extract Formula**
500 mg

*

Yielding:

The following minimum herbal
ingredient percentages in a 10:1
herb extract ratio:
Thoroughwax Root
(Bupleurum falcatum)
25%

*

Skullcap Root
(Scutellaria baicalensis)
25%

*

Ban xia Rhizome (Pinellia ternata)
10%

*

Ginger Rhizome
(Zingiber officinale)
10%

*

Milk Thistle Seed
(Silybum marianum)***
10%

*

Jujube Fruit (Zizyphus jujuba)

10%

*

Licorice Rhizome
(Glycyrrhiza uralensis)
10%

*

Ginseng Root (Panax)
10%

*

* Daily Value (DV) not established
** Organically grown and derived in a full-spectrum, closed system, low temperature water extraction process
*** Standardized to 20% Silymarin