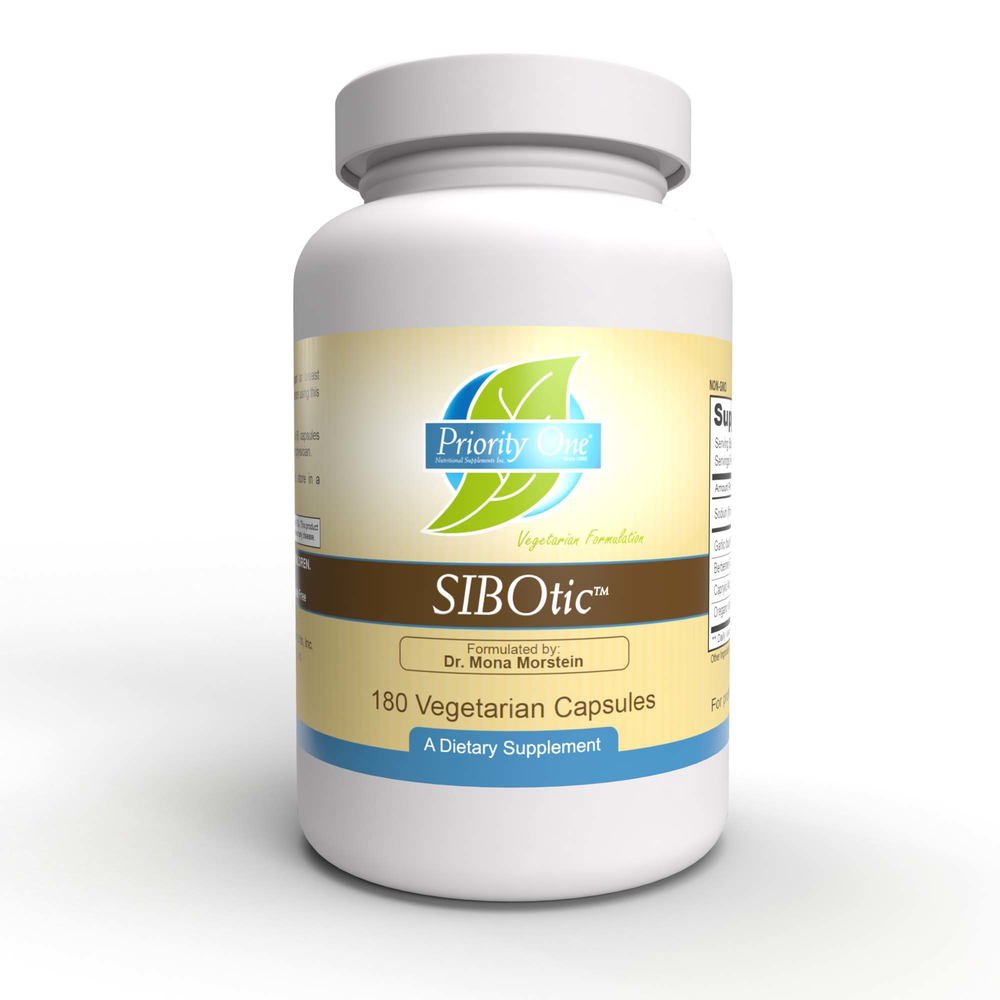 SKU: PR7-1840
SIBOtic and SIBOZyme comprise Phase-1 of Dr. Morsteins comprehensive protocol.*
SIBOtic is a unique formulation by Dr. Mona Morstein that contains a comprehensive, therapeutically dosed collection of SIBO-cidal ingredients in one product.*
Designed for patients who prefer a botanical high potency alternative.*
Take six (6) capsules with food or as directed by your physician.
Serving Size: Three (3) Vegetarian Capsules
Amount Per Serving
Sodium ... 47mg
(from sodium bicarbonate caprylate)
Garlic Allium sativum L ... 1500mg
(bulb) (10, 000 ppm Allicin)
Berberine HCL 97% ... 500mg
(from Coptis chinensis franch (root))
Caprylic Acid ... 300mg
(from sodium bicarbonate caprylate)
Oregano ... 300mg
(leaf oil) (Origanum vulgare)
Other Ingredients: Gluten free maltodextrin, vegetarian capsule (hypromellose, purified water)
Contains no preservatives. Bisphenol-A (BPA) & Phthalate Free
WARNING: If you are pregnant or breast feeding, consult your physician before using this product.
Keep container tightly closed, store in a cool, dry place.
KEEP OUT OF REACH OF CHILDREN.