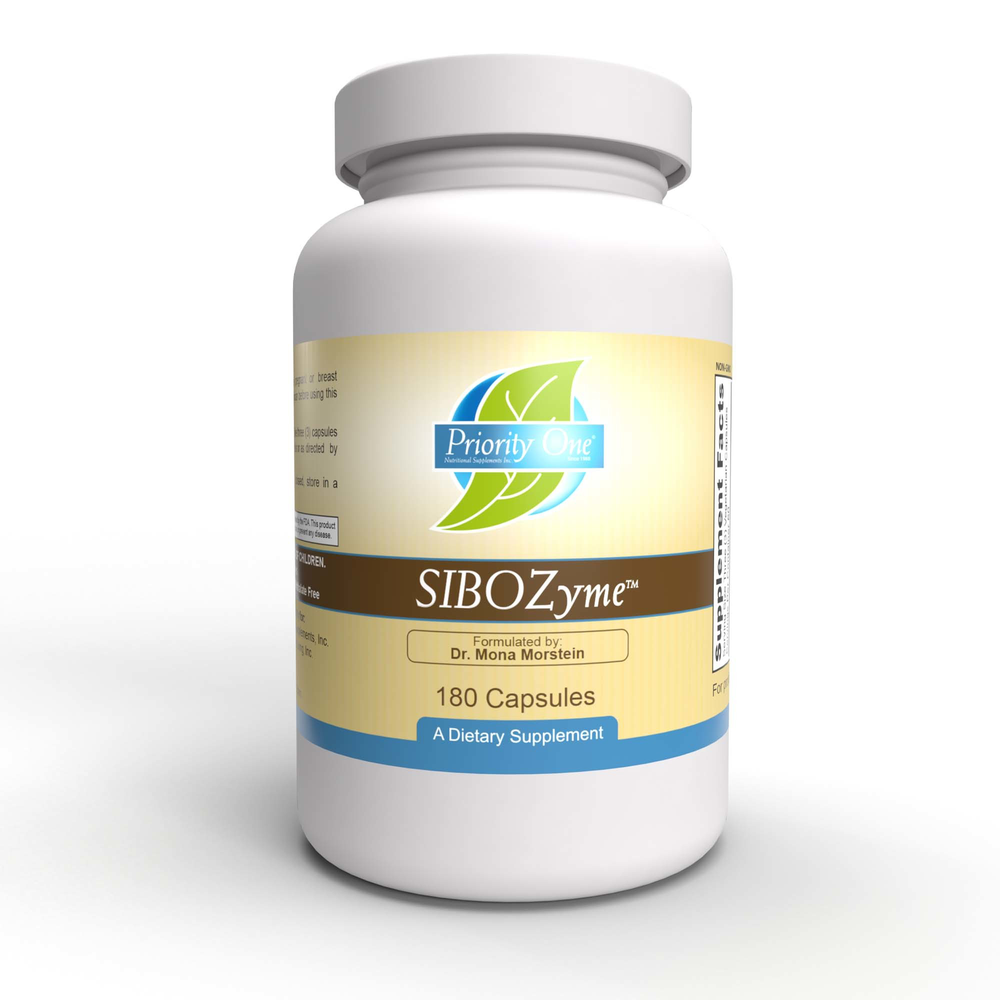 SKU: PR7-1841
Formulated to support healthy digestion in patients seeking small intestinal bacterial balance.*
Healthy intestinal lining can produce the disaccharide enzymes necessary for proper digestion of foods that often cause mal-digestive distress. Proper digestion is also dependent upon the body's ability to produce healthy levels of gastric acid, pancreatic and or gallbladder bile. Support for these natural processes in the form of a comprehensive digestive enzyme is imperative during times of temporary digestive distress.*
Take three (3) capsules two times daily before meals or as directed by your physician.
Serving Size: Three Vegetarian Capsules
Amount Per Serving
Betain HCL 98% ... 220mg**
L-Glutamic Acid ... 220mg**
Pancreatin 8x ... 400mg**
Amylase ... 80, 000USP**
Lipase ... 13, 200USP**
Protease ... 80, 000USP**
Ox Bile ... 300mg**
Amylase ... 60mg**
(5, 000 SKB/g)
Lactase ... 100mg**
(50, 000 ALU/g)
Maltase ... 100mg**
(10, 000 DP/g)
Sucrase ... 100mg**
(10, 000 Su/g)
Prolyl Endopeptidase ... 25mg**
(Tolerase-G™)(Aspergillus niger)
Other Ingredients: Rice chelate, dicalcium phosphate, saccharose, gluten free maltodextrin, vegetarian capsule (hypromellose, purified water).
This product does not contain
preservatives
Bisphenol-A (BPA)
Phthalate Free
GMOs
Tolerase®G is a trademark of DSM.
Warning: If you are pregnant or breast feeding, consult your physician before using this product.
Keep container tightly closed, store in a cool, dry place.
Keep out of reach of children.