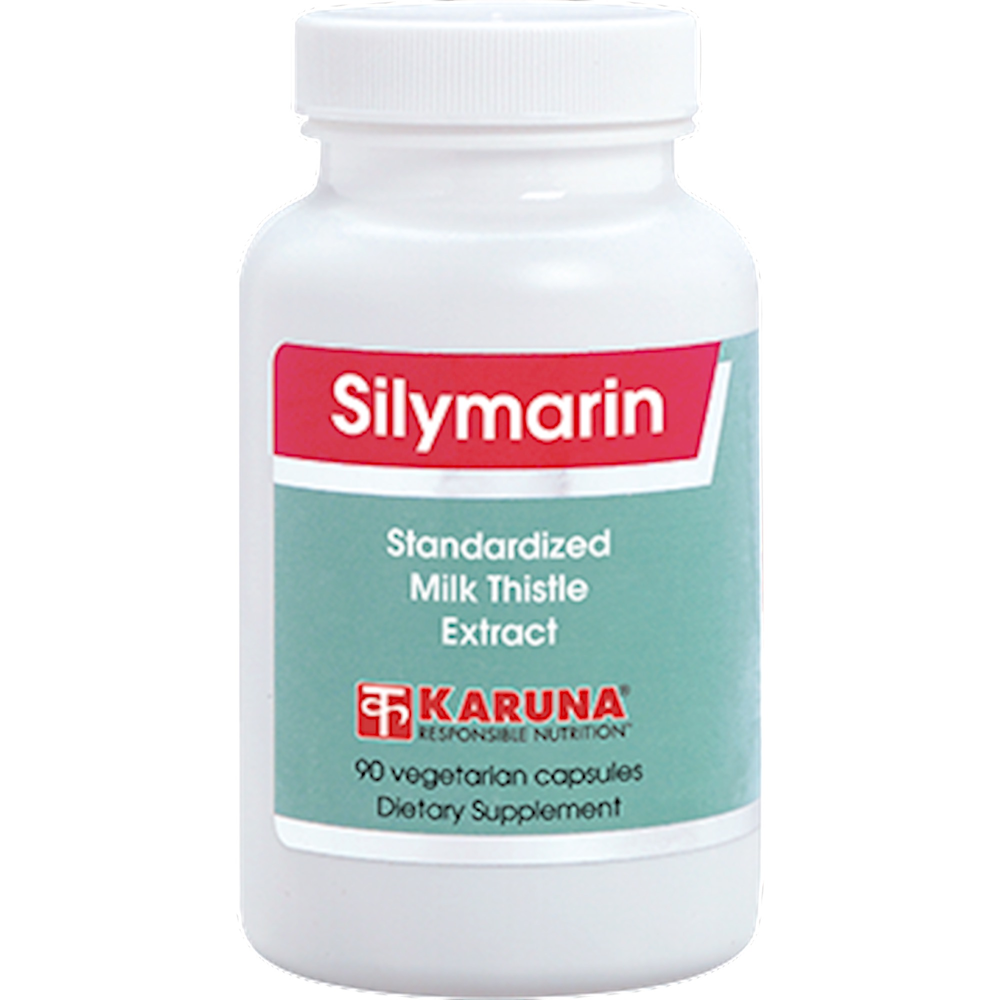 SKU: KAR-5206
Standardized herbal extract
Silymarin is a mixture of potent bioflavonoids that accelerates regeneration of the liver by increasing the antioxidant capability of the cells.

Silymarin contains liver-specific antioxidant properties, directly scavenging free radicals and increasing levels of hepatoprotective glutathione.

Silymarin interacts with hepatic cell membranes, thereby blocking binding sites and inhibiting the uptake of toxins such as carbontetrachloride, alcohol and pollutants.

Silymarin helps block the potentially damaging effects of harmful substances in the liver such as alcohol, drugs and toxic chemicals.
One capsule, three times daily, or as directed.
Silymarin - 1 capsule provides

Milk Thistle
(Silybum marianum)**

170 mg

*

* Daily Value (DV) not established
** Standardized extract providing 80% Silymarin or Silymarin flavonoids