Similase® Lipo
Integrative Therapeutics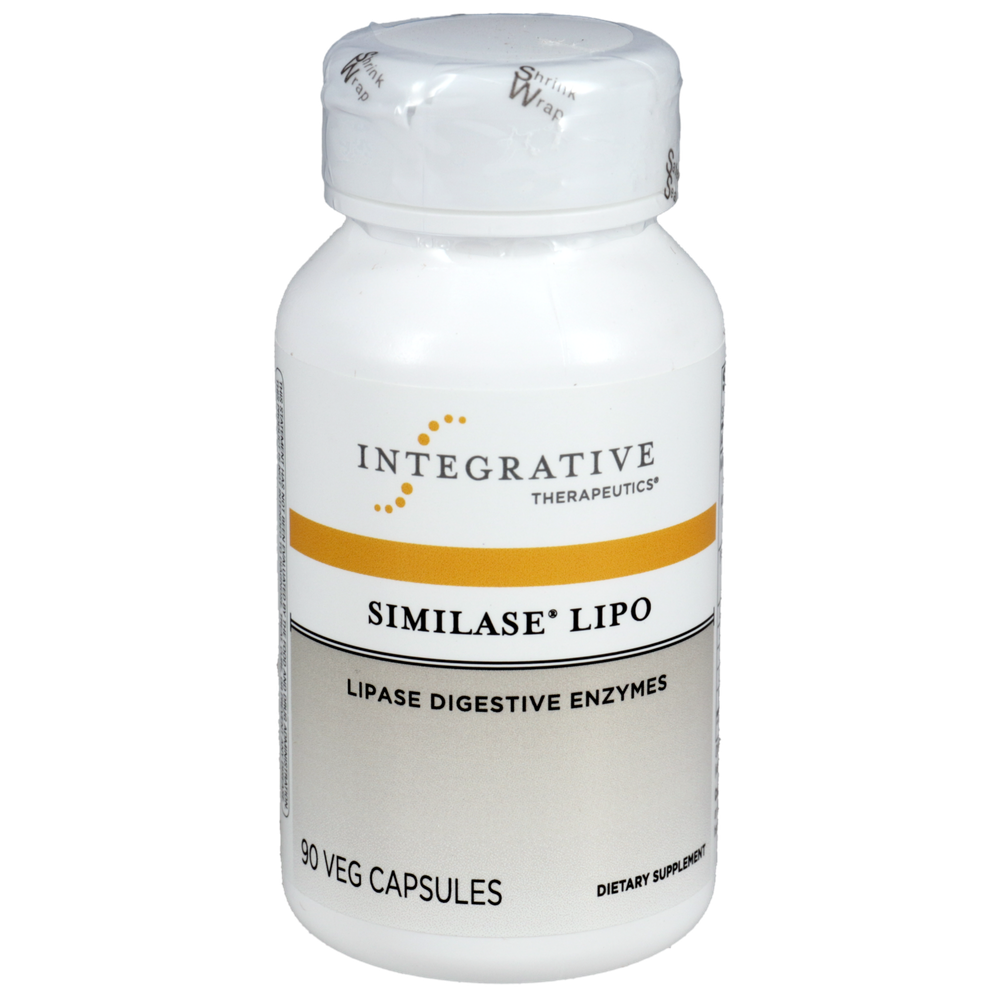 SKU: ITI-106005
Similase Lipo is a formula with a full range of digestive enzymes, with additional lipase activity to aid in the digestion and assimilation of fats and fat-soluble nutrients.*
Suggested Use:
Adults take 1 or 2 capsules up to three times per day before each meal, or as recommended by your healthcare professional.
Serving Size: 2 Capsules

Amount Per Serving
Microbial Enzymes ... 603mg
Assay Method
Amylase
USP (pH 6.8) 21,261 USP
FCC (pH 4.6) 31, 892 DU
FCC (pH 4.8) 31,892 DU
Protease I, II, III, IV
USP (pH 7.5) 31, 390 USP
FCC (pH 7.0) 56, 646 PC
FCC (pH 4.7) 82, 000 HUT
Lipase I, II
FCC (pH 7.0) 6, 350 FIP
Lactase I, II
FCC (pH 4.5) 1, 600 ALU
Cellulase I, II
FCC (pH 4.5) 350 CU
Sucrase (Invertase)
FCC (pH 4.6) 940 SU
Phytase (pH 6.0) 1.7 FTU

Other Ingredients: plant-derived capsule (hypromellose), cellulose, ascorbyl palmitate


Does not contain: Salt, Dairy Products, Artificial Colors or Flavors.


If you are pregnant, nursing, have diabetes, or if you are taking prescription drugs, consult your healthcare professional prior to use.
Keep out of reach of children.
Keep tightly closed. Store at room temperature. Avoid excessive heat and direct sunlight.