Multi-Probiotic Sinus Support
Douglas Labs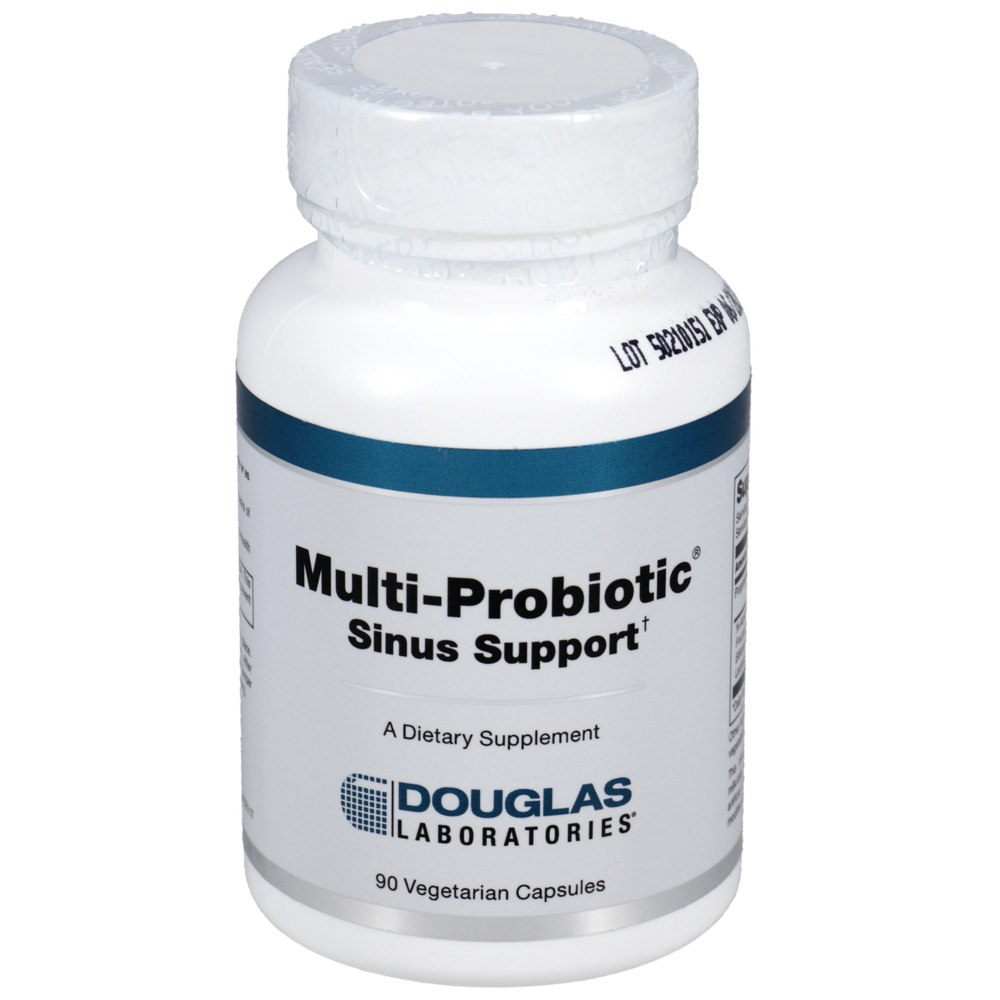 SKU: DL-20211790X
Multi-Probiotic® Sinus Support is a unique formula that offers targeted sinus support. This clinically researched formula contains four strains of probiotics and scFOS® prebiotic fiber for immune support, combined with N-acetyl-cysteine (NAC) for its antioxidant and mucolytic properties beneficial for nasal and bronchial health, and the bioflavonoid quercetin to help further modulate immune balance.
Suggested Use:
Take 1 capsule 3 times daily, preferably on an empty stomach, or as directed by a healthcare professional.
Serving Size: 1 Capsule
Amount Per Serving
Proprietary Blend … 280 mg
(yielding 7 billion CFU)
N-Acetyl-L-Cysteine, Quercetin, Short Chain Fructooligosaccharides (NutraFlora® scFOS®), Bifidobacterium bifidum, Lactobacillus acidophilus, Lactobacillus rhamnosus, Streptococcus thermophilus
Other ingredients: Hydroxypropyl methylcellulose (capsule), vegetable stearate.
This product contains NO yeast, wheat, gluten, soy, milk/dairy, corn, sodium, sugar, starch, artificial coloring, artificial preservatives, artificial flavoring, or genetically modified organisms (GMOs).
Multi-Probiotic® is a registered mark of Nutri-Health Supplements, LLC, used with permission.
NutraFlora® and scFOS® are registered trademarks of GTC Nutrition.
Note:
Store in a cool, dry place, away from direct light. After opening, refrigerate with lid tightly sealed for optimal results. Keep out of reach of children.