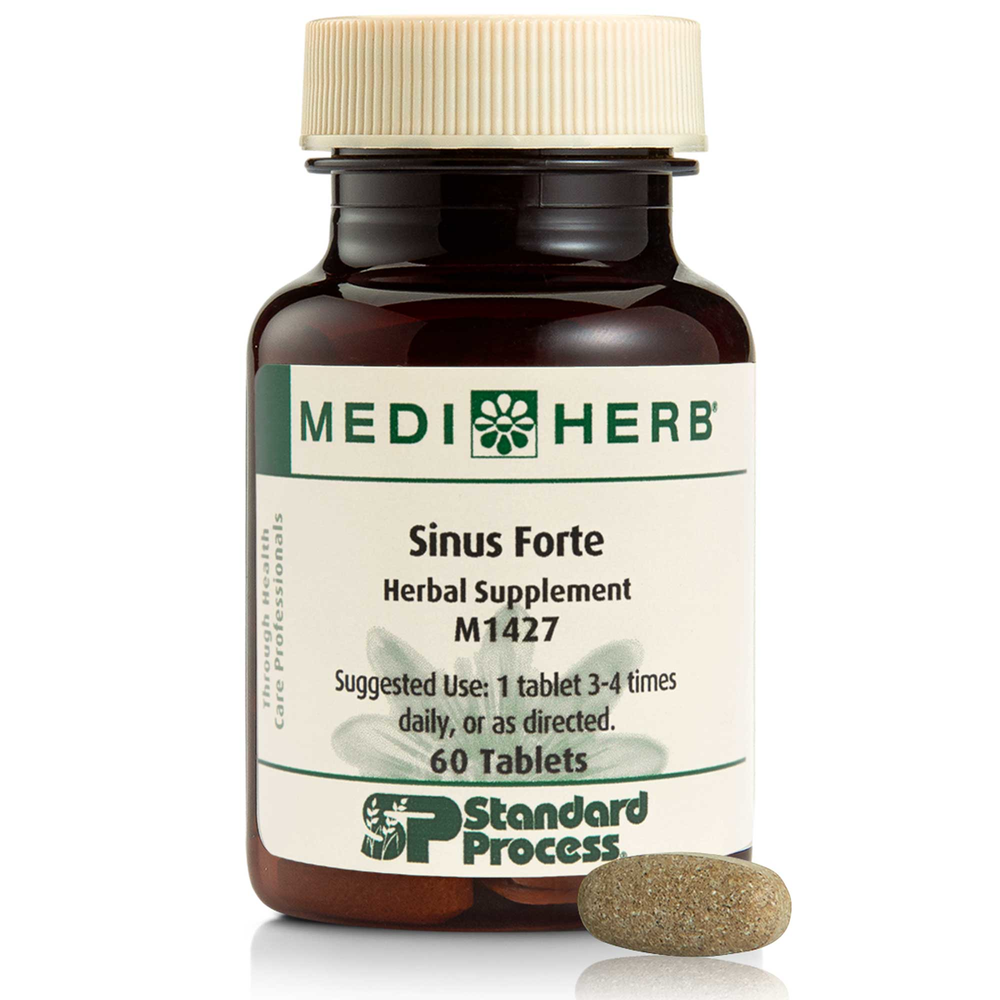 SKU: MDH-M1426
Sinus Forte contains Eyebright, Golden Rod, Echinacea, Golden Seal and Cayenne to support healthy upper respiratory mucous membranes. These herbs have been traditionally used in herbal preparations to:
Maintain healthy and normal mucus secretion in nasal passages
Support healthy mucous membranes (particularly of the nose and sinus)
Assist in maintaining healthy breathing passages to support normal breathing
Support outer ocular health*
Suggested Use:
Take 1 tablet 3 - 4 times daily, or as directed.
Serving Size:
1 Tablet
Amount Per ServingEyebright herb 4:1 extract
... 162.5mg
from Euphrasia officinalis herb 650 mg
Golden Rod herb 4:1 extract
... 162.5mg
from Solidago virgaurea herb 650 mg
Echinacea root 4:1 extract
... 92.5mg
from Echinacea purpurea root 370 mg
Golden Seal root & rhizome 4:1 extract
... 31.25mg
from Hydrastis canadensis root & rhizome 125 mg
Cayenne fruit 3:1 extract
... 3.33mg
from Capsicum annuum fruit 10 mg
Other Ingredients:
Microcrystalline cellulose, sodium starch glycolate, silicon dioxide, magnesium stearate, hypromellose and dibasic calcium phosphate dihydrate.
Caution:
Contraindicated in pregnancy and lactation. Contraindicated in known allergy to Golden Rod.