Sip Right 4 your Type Tea (Type O) Loose Leaf Tea
D'Adamo Personalized Nutrition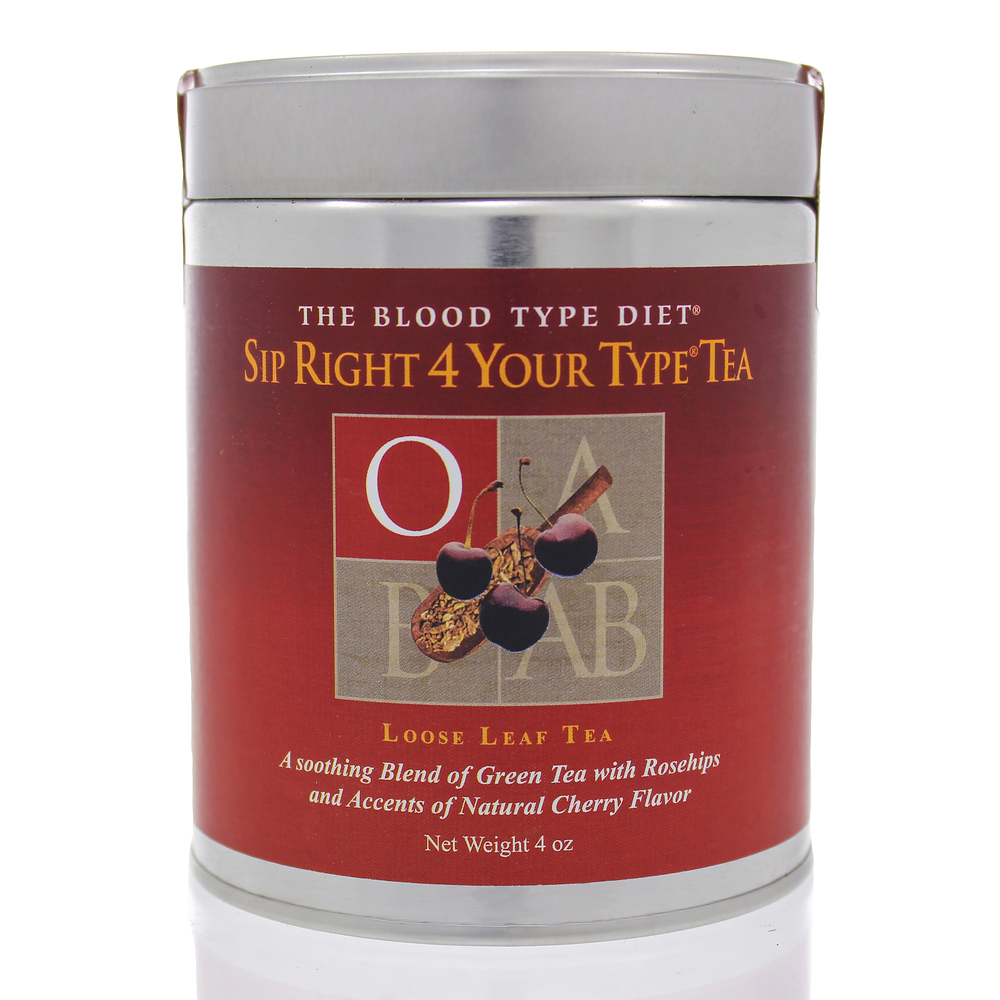 SKU: NAP-BT0180
Dr. D`Adamo`s new Sip Right 4 Your Type premium loose tea blends offer the finest in natural ingredients and carefully crafted, sophisticated flavor blends to please both the health conscious and the discriminating tea drinker. These are the only teas specifically crafted to harmonize with your Blood Type and support your individual well being. So you can relax -- and savor these soothing, flavorful blends.
Dr. DAdamo worked closely with the master tea blenders at Simpson & Vail to craft a delicious new line of premium, healthy tea blends. These designer blends are the only teas on the market today suited for the individual needs of each blood type. Sip Right 4 Your Type O tea combines the famed properties of green tea with the harmonious, sweet notes of licorice and natural cherry flavor. Rooibos, with its soothing properties, gives this tea a deep, red hue.
Organic Chinese Green Tea Leaves, Organic Rosehips, Organic Rooibos, Organic Ginger Root, Organic Licorice Root, Marshmallow Root, Roasted Chicory Root, Dandelion Root, Natural Raspberry Flavor, Natural Cherry Flavor
The statements made on our websites have not been evaluated by the FDA (U.S. Food & Drug Administration). Our products and services are not intended to diagnose, cure or prevent any disease. If a condition persists, please contact your physician.
It looks like there are no similar
products available