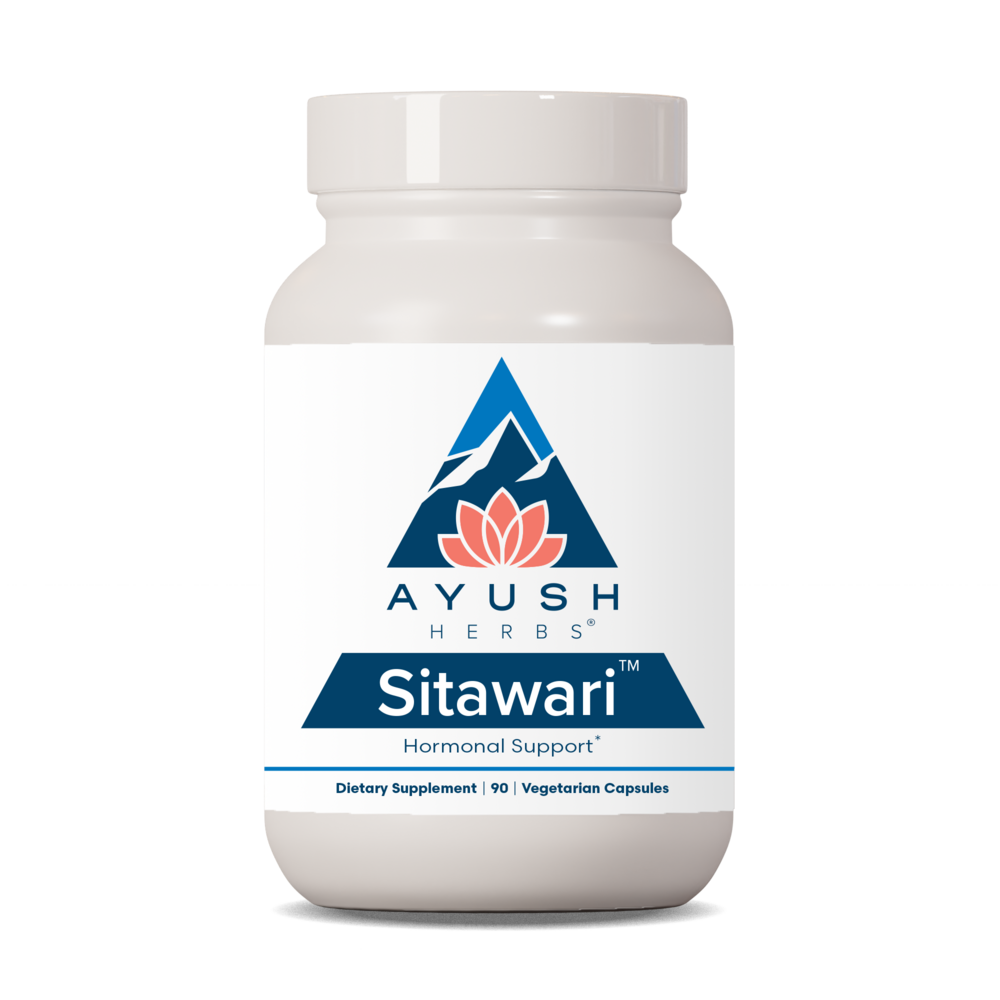 SKU: AY-0036
SITAWARI (or Shaatavari as it is known traditionally) is considered to be a main rejuvenating and endocrine supporting herb for overall female health and vitality in Ayurvedic tradition. The reputed adaptogenic effects of Sitawari may be attributed to concentrations of saponins that are very similar to those found in the more commonly known Ashwagandha. In Sanskrit, Shaatavari means "she who possesses a hundred husbands", referring to the herb's one hundred roots. Ayurvedic tradition also uses Sitawari to support the gastrointestinal tract, for its aphrodisiac effects and for general circulatory system support.
Supports female reproductive and sexual health
Provides a tonifying effect on the reproductive organs
Supports nourishment of mucous membranes
Suggested Use:
Take 1 capsule daily or as directed by your physician.
Serving Size:
1 capsule
Amount Per ServingShatavari
... 500mg
(Asparagus racemosus) (root)
Other Ingredients:
Vegetarian Capsule (hypromellose, water, titanium dioxide and riboflavin), Magnesium Stearate (from a vegetable source), and Silicon Dioxide.
Free
from Milk, Soy, Egg & Wheat
Warning: If pregnant, consult your physician before using this or any other product.

Keep out of reach of children.

This product can expose you to lead, which is known to the State of California to cause cancer and birth defects or reproductive harm.