Six GentlePets
Kan Herb Company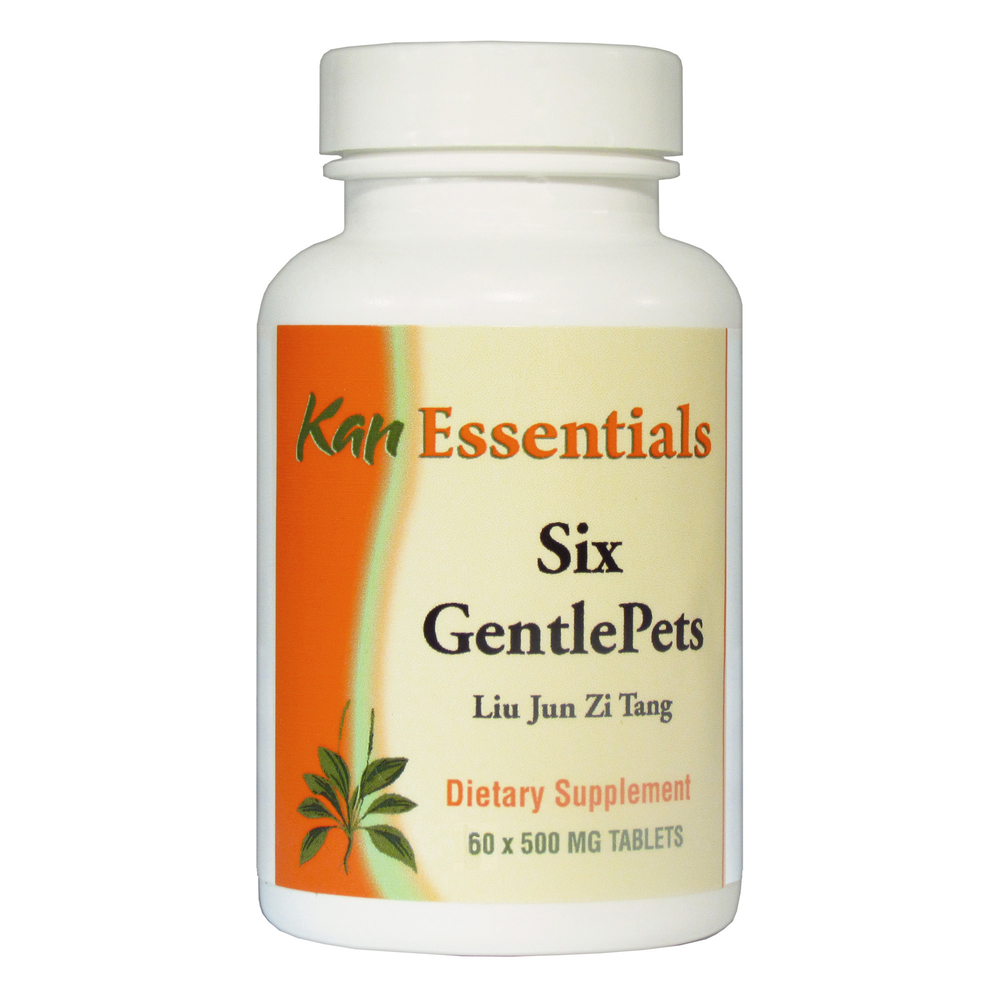 SKU: KA3E-VSG60
Functions:
This formula treats Spleen Qi deficiency with Phlegm accumulation.
Indications (Symptoms):
-Nausea, vomiting, heavy sputum, digestive and gastric disharmony
-Occasional weakness or weak limbs
-Pallor, reduced appetite, occasional loose stools, loss of balance
-Feeble cough, weakness or loss of voice
-Pale tongue
-Frail pulse
2-3 Times Daily:
1-10lbs: 1/4 tab
11-20lbs: 1/2 tab
21-35lbs: 1 tab
36-75lbs: 2 tabs
76-100lbs: 3 tabs
Pinyin Name
-Common Name

Bai zhu
-White atractylodes rhizome
Fu ling
-Poria
Jiang ban xia
-Ginger cured pinellia rhizome
Ji lin bai ren shen
-White Asian ginseng root
Chen pi
-Tangerine dried rind of mature fruit
Gan cao
-Chinese licorice root

Inactive Ingredients: Silicon dioxide
(glidant/dehydrant), Stearic acid
(lubricant/binder), microcellulose (coating).
Use only under the direct supercision of a qualified health care practitioner, seek their advice if pregnant or nursing. Keep out of reach of children. Keep tightly capped and out of direct sunlight. Store at room temperature.