Sleep and Relax Capsules
Gaia Herbs/Professional Solutions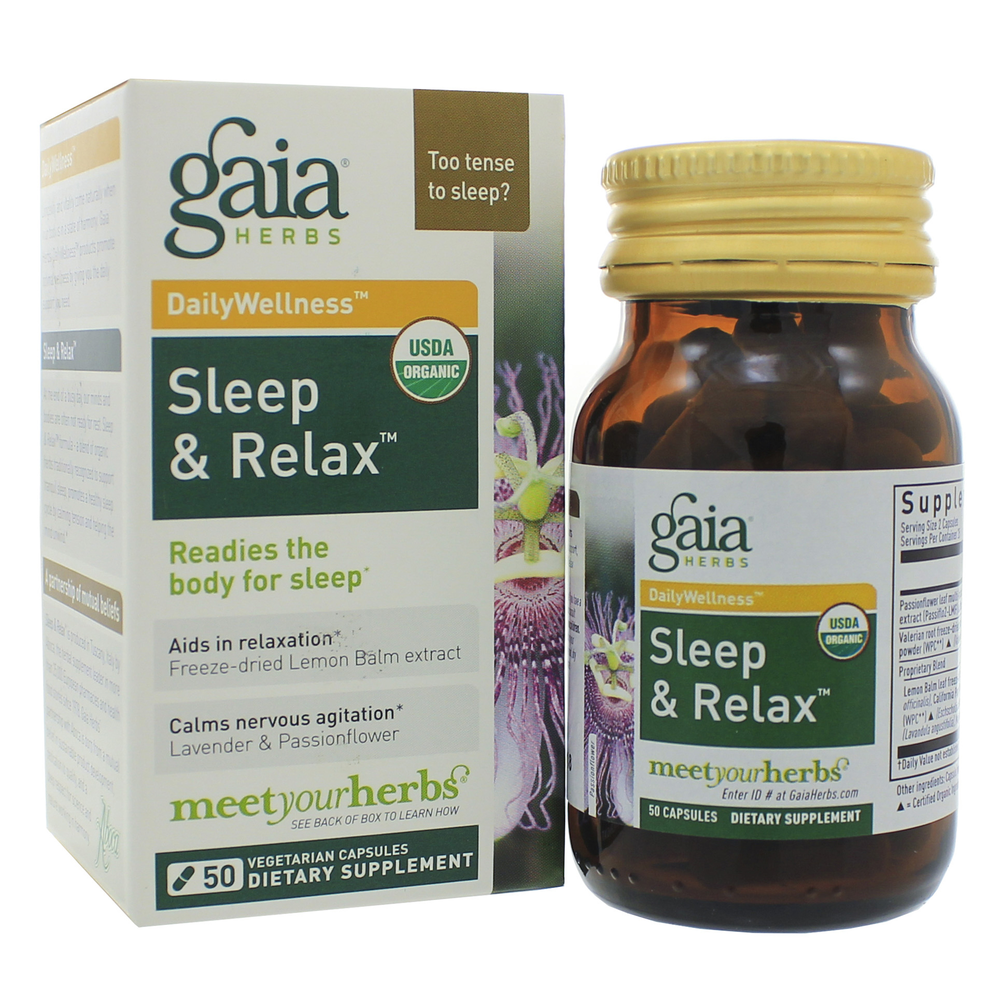 SKU: GAI-90C12050
Sleep & Relax
Readies the body for sleep*
At the end of a busy day, our minds and bodies are often not ready for rest.
Sleep & Relax formula – a blend of organic herbs traditionally recognized to
support tranquil sleep, promotes a healthy sleep cycle by calming tension
and helping the mind unwind.*
Take 2 capsules 2 hours before bed. For additional support, enjoy with a cup
of Sleep & Relax Herbal Tea.
Serving Size: Two Capsules
Amount Per Serving
Passionflower leaf ... 386 mg †
(Passiflora incarnata)
multi-fraction freeze-dried extract [Passiflo2-LMF]
Valerian root ... 290 mg †
(Valerian 0fficinal)
freeze-dried extract and powder (WPC**)
Proprietary Blend ... 290 mg †
lemon balm leaf freeze-dried extract and powder [WPC**] (Melissa
officinals); California Poppy flower tops freeze-dried extract and powder
(Eschscholzia californical); Lavender flowers (Lavendula angustifolia)
essential oil: Marioram (Origanum majorana) essential oil.

Other ingredients: Vegetable cellulose [capsule]
Not to be used during pregnancy or lactation.
If you have a medical condition or take pharmaceutical drugs, please consult
with your doctor before using this product.
Keep away from children.
Use only as directed on label.
Safety sealed for your protection.
Keep bottle capped and store in a cool, dry place.
Avoid alcohol and do not drive or operate machinery while taking this
product.