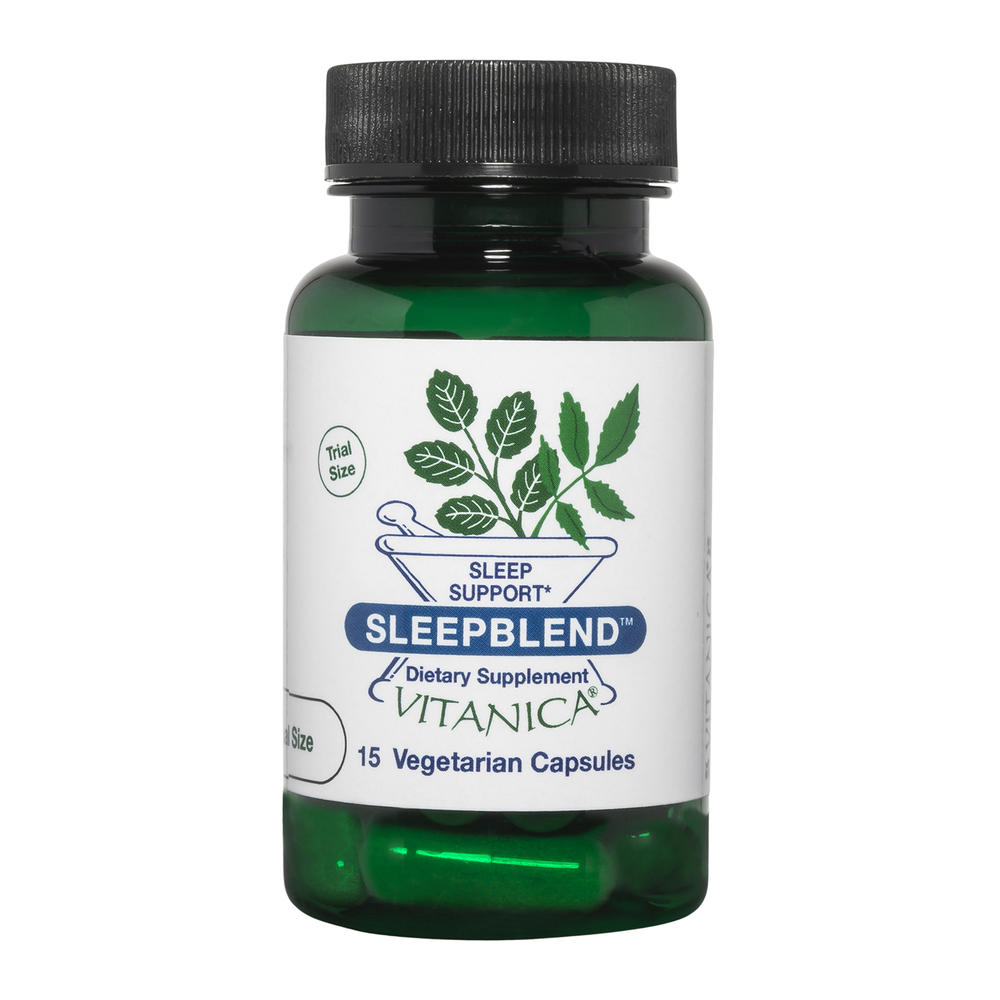 SKU: VTC-01046
Sleepblend 15c is available by Vitanica.

Traditional herbal medicine backed by clinical experience supports this well-balanced, non-addictive and safe formula.

Sleep Support
Suitable for Vegetarians
One (1) to two (2) capsules 30-60 minutes before bedtime.
Serving Size: 2 Capsules
Riboflavin ...5mg
(as Vit. B2, riboflavin-5-phosphate)
Vitamin B6 (as pyridoxal-5-phosphate) ...50mg
Vitamin B12 (as methylcobalamin) ...500mcg
Calcium (as citrate-malate) ...80mg
Magnesium (as citrate-malate) ...80mg
Passionflower extract ...300mg
(.4% total flavonoids)
Hops flower (Humulus lupulus) ...300mg
Valerian extract ...125mg
(.8% valerenic acid) (Valeriana officinalis)
5-Hydroxy tryptophan ...100mg
(from Griffonia seeds) (Griffonia simplicifolia)
Melatonin ...1mg
Contains - Vegetable cellulose and water
Does Not Contain - Preservatives, binders, artificial colorings or flavorings, sucrose, glucose, starch, lactose, salt, corn, wheat, milk derivatives
Keep in a cool, dry place out of reach of children.
Avoid if pregnant or nursing. Avoid if taking an SSRI, MAO inhibitor, benzodazepines and phenothiazines.