Slumber Drops Spray
Progressive Labs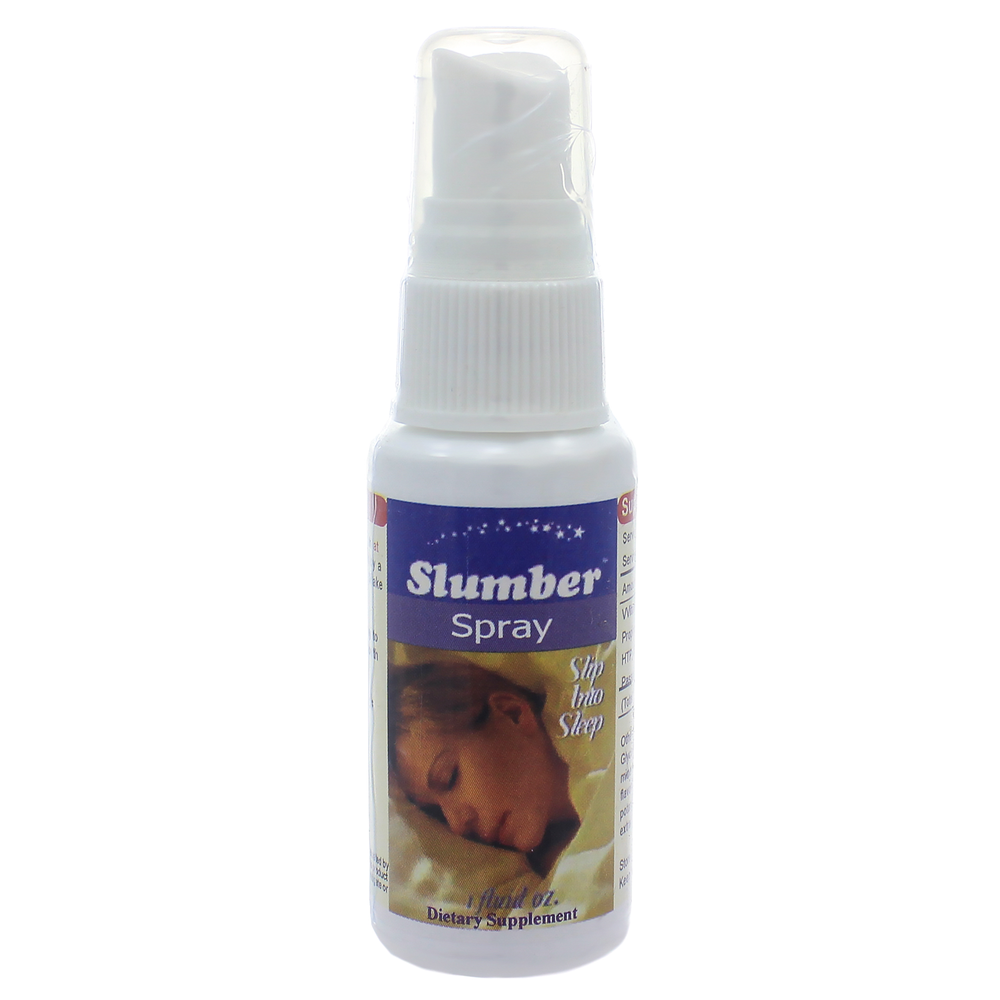 SKU: PGV-11082
Sleep support spray. Combines 5-HTP, melatonin, valerian root, and other
helpful natural factors in a non-aerosol spray designed to help your body
naturally get the rest it needs.
Six to eight sprays to the back and roof of the mouth before retiring. If
you wake up feeling a little tired, reduce dosage as needed until you wake
up well refreshed and full of energy. For maximum absorption, do not speak
or swallow for two minutes and do not drink or eat for ten minutes. Most
effective when taken a minimum of ten minutes after drink and one hour
after food.
Amount per 8 sprays (1mL):
Niacin ... 5mg
Proprietary Blend ... 25mg
5-HTP (Hydroxytryptophan), Melatonin, Valerian Root, Passion
Flower, Hops, MSM
Other ingredients: deionized water, glycerin, aloe vera, trace minerals,
natural and artifical flavoring (cool mint and vanilla), potassium sorbate,
grapefruit seed extract.
For bedtime use only. Do not use if you are taking MAO inhibitor drugs or
if you are pregnant or lactating. Valerian root is not recommended for children.
These statements have not been evaluated by the Food and Drug Administration.
These products are not intended to diagnose, treat, cure or prevent any disease.
It looks like there are no similar
products available