Smidge® Digestive Enzymes
Smidge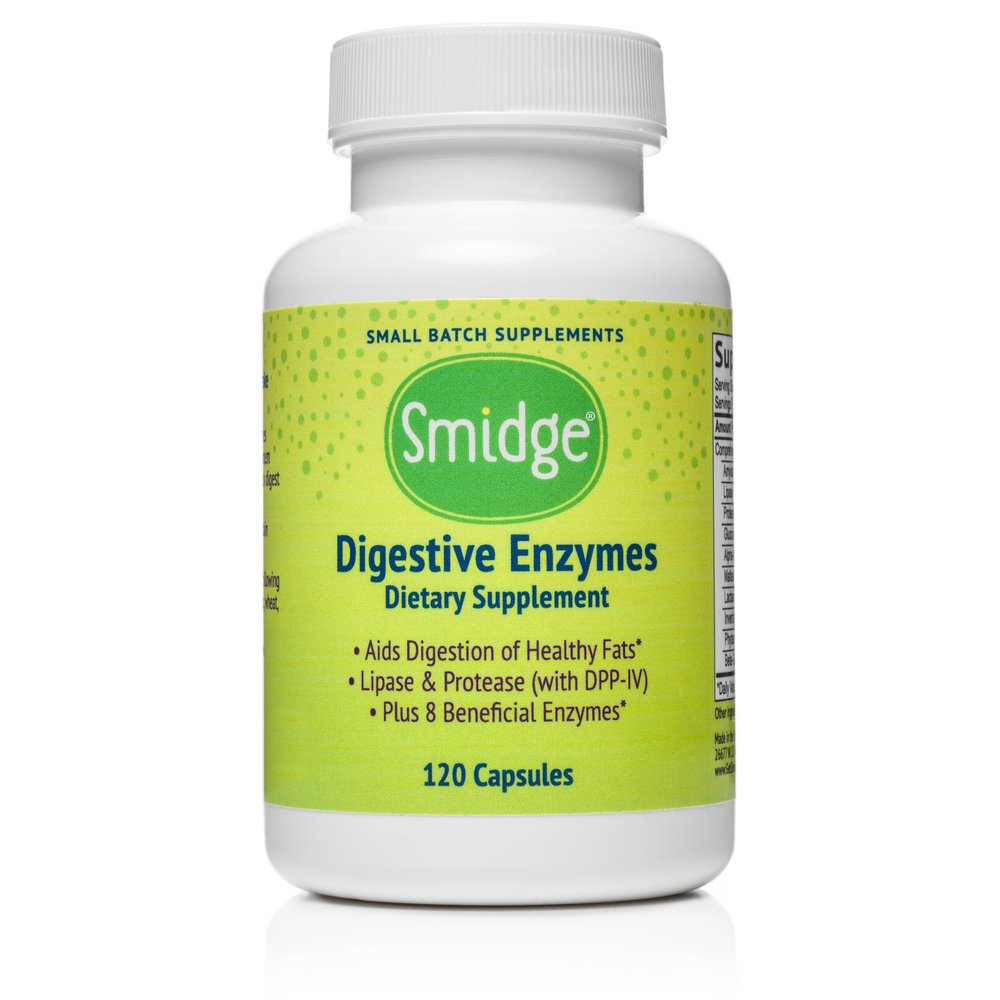 SKU: SMI034-SMGENZCAP120
Smidge® Digestive Enzymes (formerly GutZyme®) is a clean, comprehensive supplement to help digest food comfortably and absorb more nutrients without cramping, bloating, gas or constipation. It has three types of lipase to digest fats, plus eight beneficial, targeted enzymes to break down complex carbs, vegetables, proteins and sugars. It helps break down gassy foods like beans, cabbage and broccoli, and starchy foods like oats and rice. Also contains DPP-IV enzymes to support digestion of casein and gluten. Perfect for travel, the holidays, or outings where you don't have control of the ingredients in your food. Vegetarian, gluten-free and free of common allergens, artificial colors, flavors or preservatives. Keep your digestion on track with Digestive Enzymes — no matter where you are!
Suggested Use:
Start with 1 capsule daily with food. Then take 2 capsules together as directed by a practitioner.

Amount Per Serving:
Comprehensive Enzyme Blend (390 mg) including the following enzymes
Carbohydrate Specific Enzymes: Amylase, Glucoamylase.
Sugar Specific Enzymes: Invertase, Lactase, Maltase.
Vegetable/Plant Specific Enzymes: Alphya-Galactosidase, Beta-Glucanase, Phytase.
Protein and Peptide Specific Enzymes: Protease Peptidase Complex with exopeptidase and DPP-IV. Fat Specific Enzymes: Lipase.

Other ingredients: Hydroxypropyl methylcellulose, water, cellulose.
Note:
Store at room temp. For children and sensitive adults, a smaller dose may be obtained by pulling apart the capsule and taking a portion of the contents.