Smooth Response Liquid
Kan Herb Company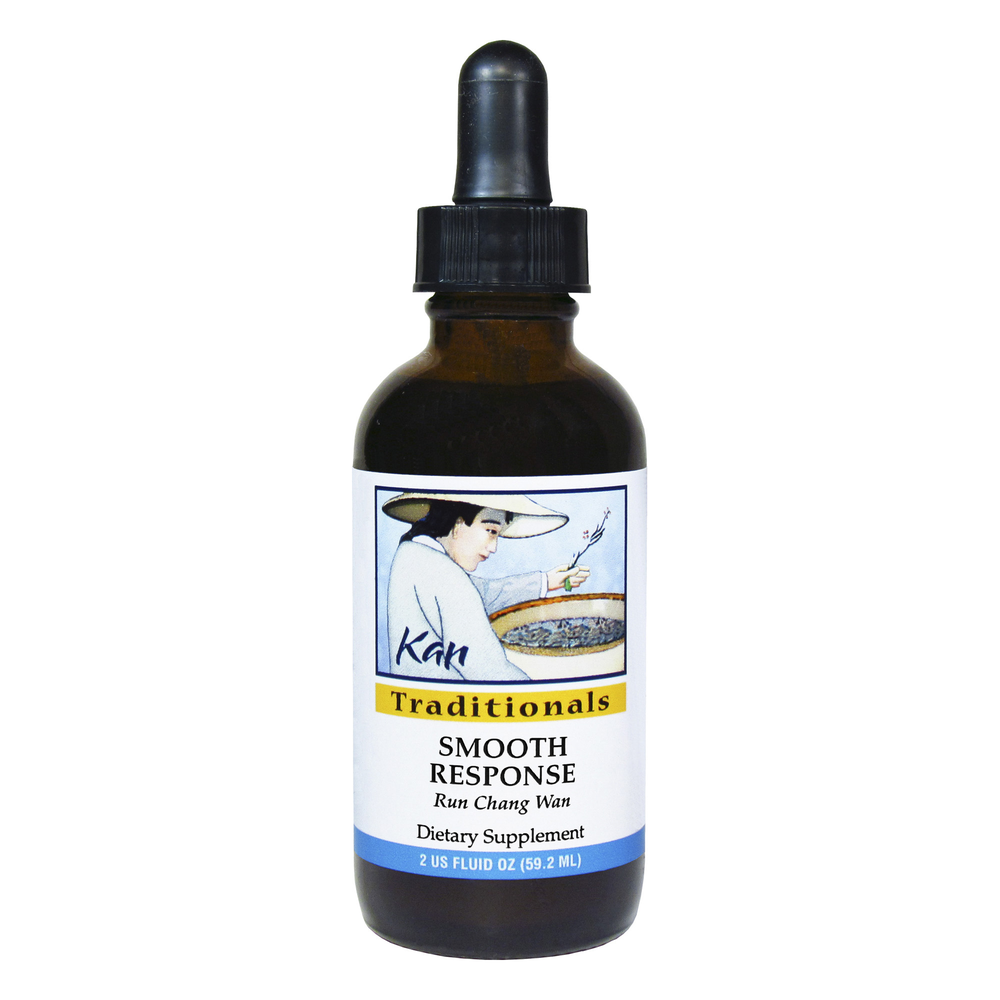 SKU: KA3T-SR2
Smooth Response is a classic formula taken from The Discussion of the Spleen and Stomach by Li Dong-Yuan (Li Ao), 1249 A.D. His approach to health was based on the optimum functioning of the Earth phase of the Five Phases (wu xing). Run chang wan was designed to prevent injury to the Spleen resulting from Wind Heat attacking the Large Intestines and leading to internal dryness.
This formula is designed, with the actions of the notopterygium root in mind, to soothe the Liver and suppress Liver Wind, as well as counteract dryness. It is an excellent formula for constipation when a chronic Blood vacuity leads to the stirring of internal Wind (which may be accompanied by numbness and tremors in the limbs). Blood stasis resulting from Blood vacuity is addressed by the Blood-moving actions of the peach kernel and dong-quai tails.
Shake well before every use.
Recommended Adult Dosage: 20-30 Drops, 2-3 times daily
Serving Size: 20-30 Drops
Amount Per Serving
Dry fried peeled peach seed. Flax seed, Chinese rhubarb rhizome and root, Dong quai root tail, Notopteryguim root and rhizome.
Guang chao tao ren, Ya ma zi, Da huang Dang gui wei, Qiang huo.
Use only as directed by your health care professional and seek their advice if pregnant or nursing.
Keep out of reach of children.
Keep tightly capped, and out of direct sunlight.
Store at room temperature.
Only the finest hand-selected Chinese herbs are used. Rigorous manufacturing standards are applied at each stage of production.
These statements have not been evaluated by the Food and Drug Administration. This product is not intended to diagnose, treat, cure, or prevent any disease.