Soothing Oak and Ivy
Herb Pharm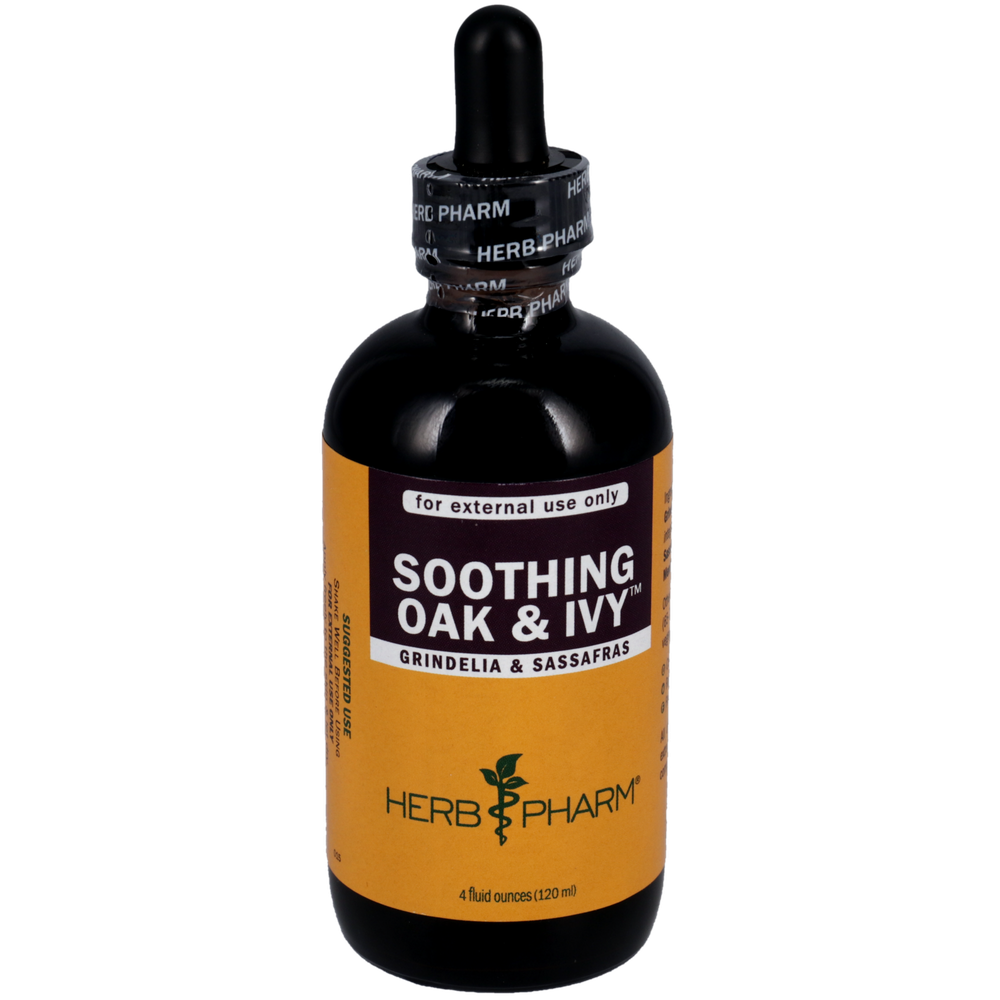 SKU: HE4-FGRIND04
-Certified Organically Grown
-Sustainably Wildcrafted
All of the herbs in this formula are individually extracted to ensure a broad spectrum of therapeutic plant compounds.*
Shake Well Before Using
FOR EXTERNAL USE ONLY
Apply freely to the skin and let dry.
Proprietary extract blend:
Grindelia flower buds
(Grindelia spp.)
Sassafras root bark
(Sassafras officinale)
Menthol crystals
(natural)
Additional Ingredients: Certified organic alcohol, vegetable glycerin, distilled water and herb extractives.
May sting when first applied to sensitive or broken skin. Avoid getting into eyes.
Keep Out of the Reach of Children
*This statement has not been evaluated by the FDA. This product is not intended to diagnose, treat, cure or prevent any disease.