Soothing Sleep
Pacific Biologic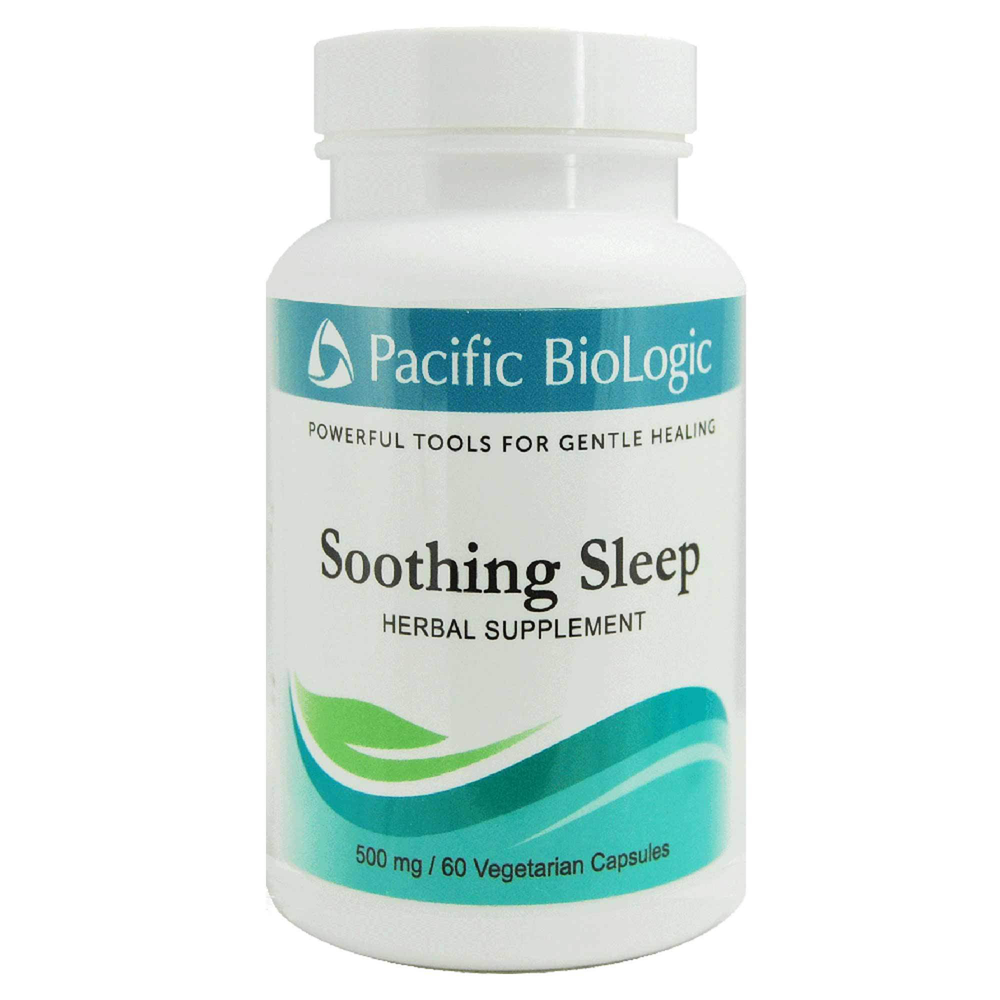 SKU: PAC-40270
Soothing Sleep 60c is available by Pacific Biologic.
Pacific BioLogic
Soothing Sleep
Herbal Supplement
Crafted using traditional methods
60 VEGETABLE CAPSULES
SUGGESTED USE:
1-4 capsules 30 minutes before bed. If you wake up during the night, take 1-2 more capsules. If you feel sluggish upon wakening, adjust the dosage until those symptoms leave.
Supplement Facts
Serving Size: 1 Capsule

Amount Per Capsule 500 mg
Proprietary Blend
Valerian root ... *
Fossilized bone ... *
Jujube seed ... *
L-Theanine ... *
Silk tree flower ... *
Passion flower ... *
Velvet bean ... *
Chamomile flower ... *
Wood betony plant ... *
Scullcap leaves ... *
Melatonin (.2 mg) ... *
* Daily Value not established
Other Ingredients: Capsules of plant origin
Use cautiously when using pharmaceutical sedative type drugs. For maximum effect, it is recommended to avoid alcohol and caffeine products. If pregnant or nursing, consult your healthcare provider before using this, or any other product.
Keep in a cool, dry place (not in a refrigerator)