Sophora Support
Kan Herb Company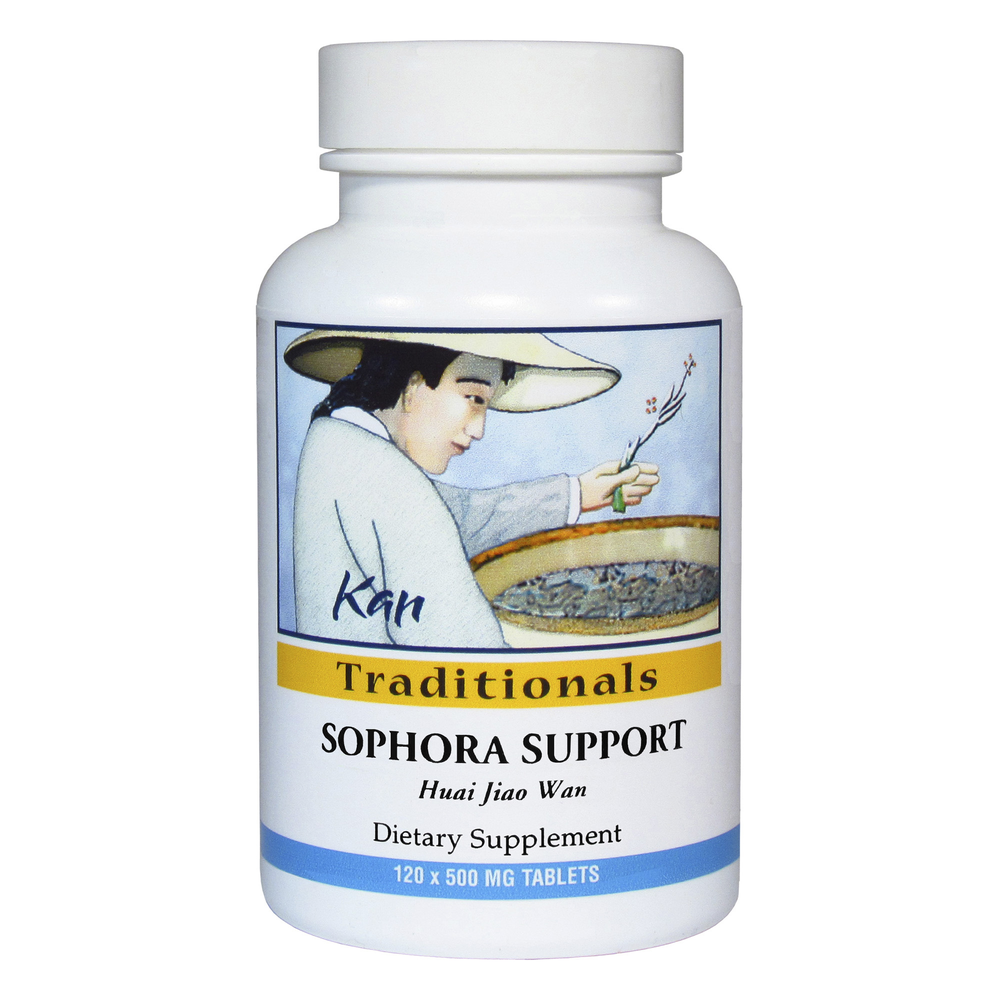 SKU: KA3T-HE120
Hemorrease is available in a 60 and 120 tablet form.
Only the finest hand-selected Chinese herbs are used, with attention to the highest quality at each stage of production.
1-2 tablets, 2-3 times daily (recommended for adults)
Tienchi ginseng root
Japanese sophora fruit
Siler root
Sanguisorba root
Chinese skullcap root
Bitter orange mature fruit
Callicarpa leaf
White atractylodes rhizome
Gardenia fruit
Chinese sumac seed

Plus 50 mg excipients & binders:
silicon dioxide (glidant/dehydrant), stearic acid (lubricant/binder), microcellulose (coating)
Keep out of reach of children. Keep tightly capped, and out of direct sunlight.