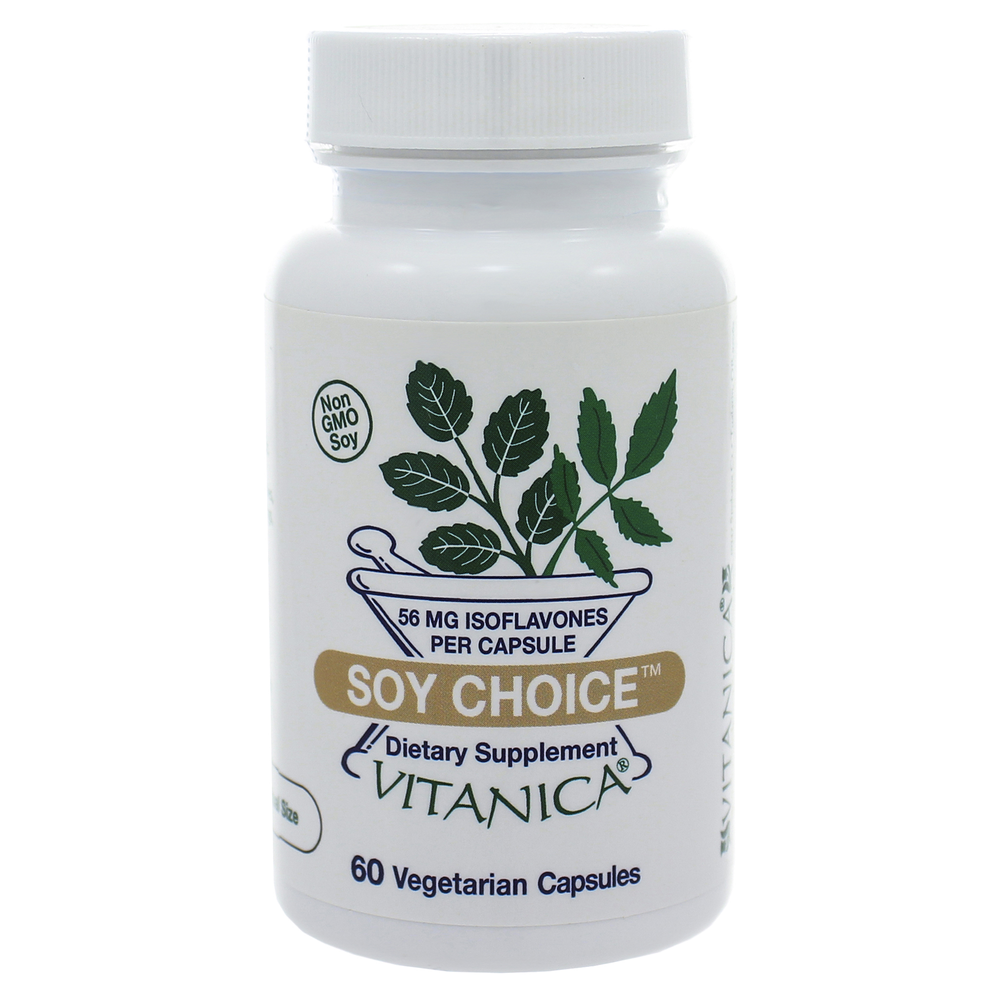 SKU: VTC-01121
Soy Choice 60c is available by Vitanica.

Soy foods/supplements and other phytoestrogens are rapidly becoming the most important food item for women. Research on soy has repeatedly shown benefits to women in areas of menopause symptoms, bone density, cholesterol levels, and healthy breasts. Our soy product provides an unusually high 56 milligrams of isoflavones in each vegetarian capsule. Our soy is not genetically engineered.
Suitable for Vegetarians
One (1) to four (4) capsules daily.
Serving Size: 1 Capsule
Soy protein extract ...360mg
(isoflavones 15%, 56 mg isoflavones)
Contains - Vegetable cellulose and water
Does Not Contain - Preservatives, binders, artificial colorings or flavorings, sucrose, glucose, starch, lactose, salt, corn, wheat, milk derivatives
Keep in a cool, dry place out of reach of children.
If you are pregnant or nursing a baby seek the advice of your health care practitioner before using this product.