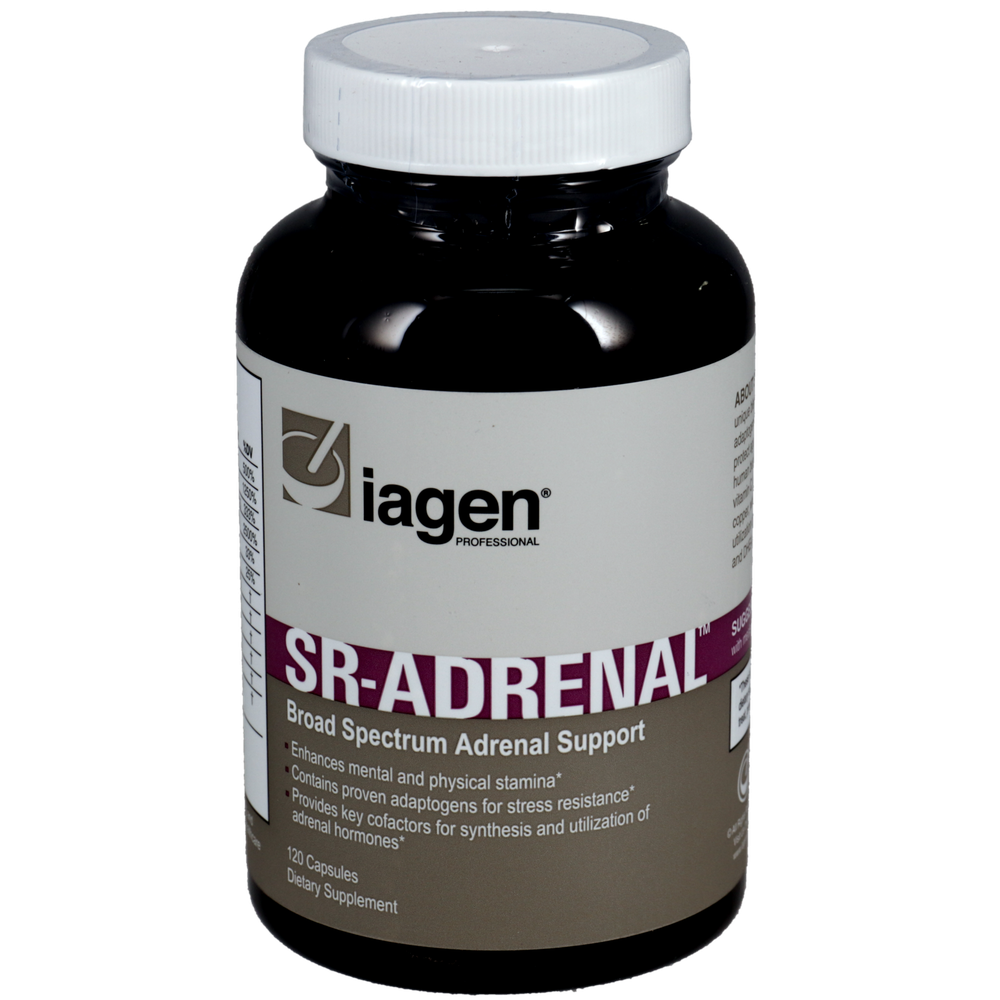 SKU: IAGE-IBSRADRW
SR-Adrenal 120c is available by Iagen Biologics.
SR-Adrenal provides a unique blend of adrenal glandulars, vitamins, nutrients, and botanical adaptogens that increase vigor while at the same time increase resistance to stress and support the body systems that are most susceptible to stress. SR-Adrenal provides the key co-factors for synthesis and utilization of adrenal hormones.
More Info:
SR-ADRENAL
Designed for daily use by baby boomers
Suggested Use: Take 2 capsules, 2 times per day between meals or as directed by your healthcare professional.
Serving Size: Four (4) Capsules
Vitamin C ...300mg / 500% DV
(ascorbic acid)
Vitamin B6 ...25mg / 1250% DV
(pyridoxal 5-phosphate)
Biotin ...1, 000mcg / 333% DV
Pantothenic Acid ...250mg / 2500% DV
(calcium pantothenate)
Zinc (as picolinate) ...5mg / 33% DV
Copper (as citrate) ...500mcg / 25% DV
Adrenal substance ...500mg
Eleuthero Ext. ...400mg
(Eleuthero senticosus) (root)
Rhodiola rosea ...200mg
(3.5% rosavins and 1% salidrosides)
Panax ginseng ...200mg
(30% ginsenosides) (root/rhizome)
Adrenal cortex ...200mg
Ashwaganda ...100mg
(Withania somnifera) (root) (1.5% withanolides)
Contains:
Cellulose ethers (vegetable capsule), microcrystalline cellulose, vegetable stearate