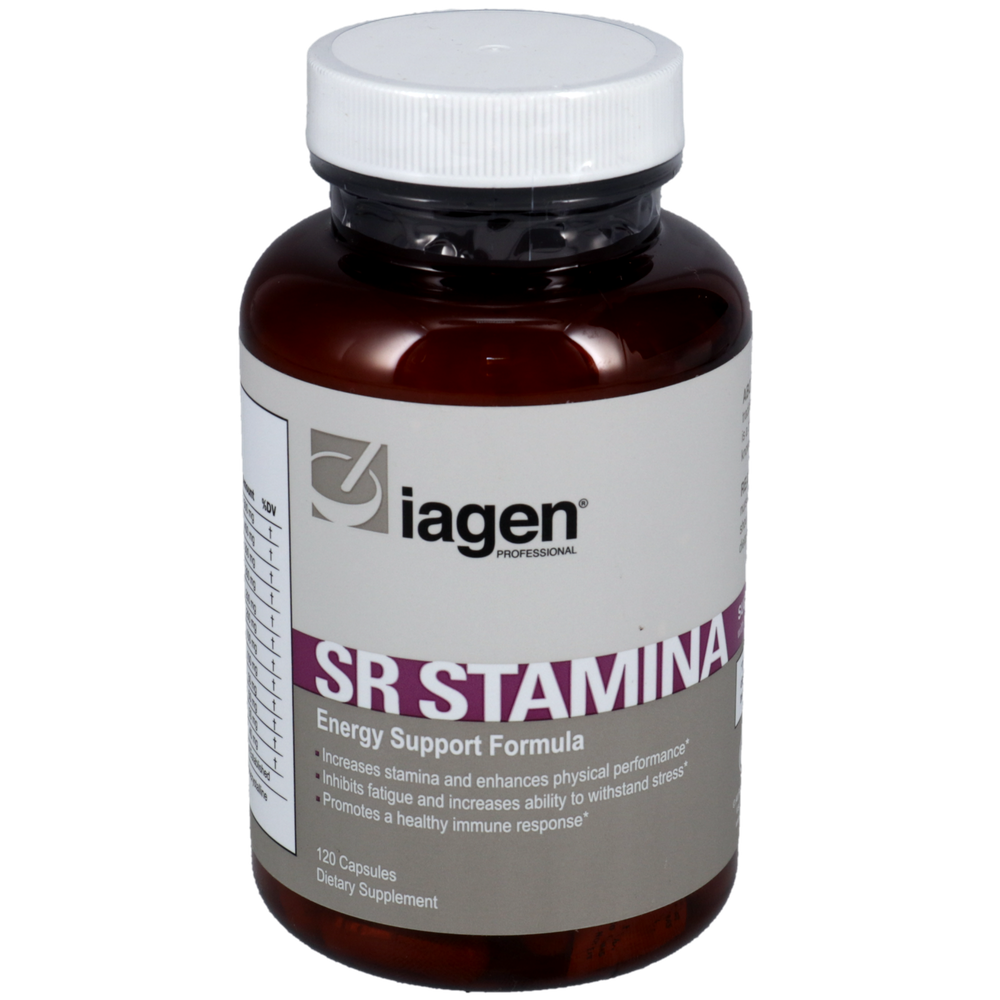 SKU: IAGE-IBSRSTAMW
SR-Stamina 120c is available by Iagen Biologics.
Borrowing from long traditional uses and strong clinical science, SR-Stamina is a blend of herbal adaptogens and other traditional herbs known to decrease symptoms of fatigue, stress, anxiety, neuralgia, depression, and sore muscles. SR-Stamina also contains ingredients known to increase stamina and enhance physical performance.
More Info:
SR-STAMINA
For daily use for sustained energy
Suggested Use: Take 2 capsules, 2 times per day between meals or as directed by your healthcare professional.
Serving Size: Four (4) Capsules

Maca ...500mg
(Lepidum meyenii) (root)
Eleuthero ...400mg
(Eleuthero senticosus) (root) (dried extract)
Cordyceps ...300mg
(Cordyceps militaris) (mycelium)
Turmeric ...300mg
(Curcuma longa) (95% total curcuminoids)
Panax ginseng ...200mg
(30% ginsenosides) (root/rhizome)
Rhodiola ...200mg
(Rhodiola rosea) (3.5% rosavins)
Ashwaganda ...100mg
(Withania somnifera) (root) (1.5% withanolides)
Green Tea ...100mg
(Camelia sinensis) (98% polyphenols)
Peppermint ...50mg
(Mentha piperita) (leaf)
Ginger ...50mg
(Zingiber officinalis) (5% gingerols)
Cola nut ...50mg
(Cola acuminate)
Ginkgo ...40mg
(Ginkgo biloba) (24% flavone glycosides) (leaf)
Contains:
Cellulose ethers (vegetable capsule), microcrystalline cellulose, vegetable stearate