St. John's Wort SAP
Nutritional Fundamentals for Health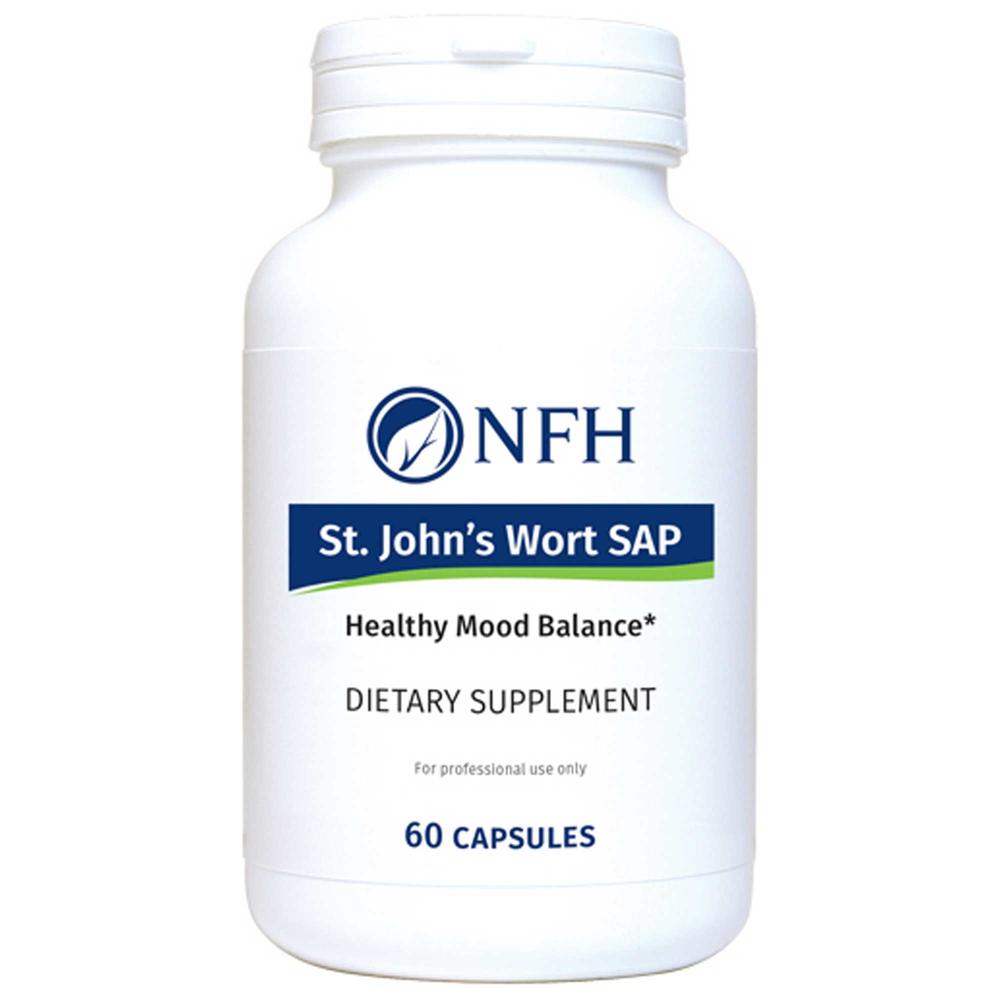 SKU: NFH-1437
St. John's wort has been used traditionally for its astringent and sedative properties for the management of mental health issues such as mood imbalances, anxiety and as a nerve tonic. One of the major constituents of St. John's wort is hypericin, which is considered to be largely responsible for its pharmacological effects.*

St. John's wort SAP provides a safe dose of a standardized St. John's wort extract that can help promote a healthy mood balance and aid in calmness and relaxation.*

Suggested Use: Take 1 to 2 capsules daily or as directed by your healthcare practitioner.

Serving Size: 1 Capsule

Amount Per Serving
St. John's Wort herb top 8:1 extract, providing 0.28% hypericin ... 300mg
(Hypericum perforatum)

Other ingredients: Vegetable magnesium stearate and silicon dioxide in a capsule composed of vegetable hypromellose and purified water.

Does not contain: Gluten, soy, wheat, corn, eggs, dairy, yeast, citrus, preservatives, artificial flavor or color, starch, or sugar.

This product is non-GMO and vegan friendly.
Avoid prolonged exposure to sunlight, or ultraviolet light (UV) therapy. Consult a healthcare practitioner if symptoms persist or worsen. Consult a healthcare practitioner prior to use if you are pregnant or breastfeeding, or if you are taking antianxiety or seizure medications, antihistamines, bronchodilators, muscle relaxants, and/or opiates. CONTRAINDICATIONS Do not use this product if you are taking anti-cancer, antidepressant [e.g. selective serotonin reuptake inhibitors
(SSRI)], cardiovascular, contraceptive medications, blood thinners, anti-HIV agents, and/or immunosuppressive
medications.